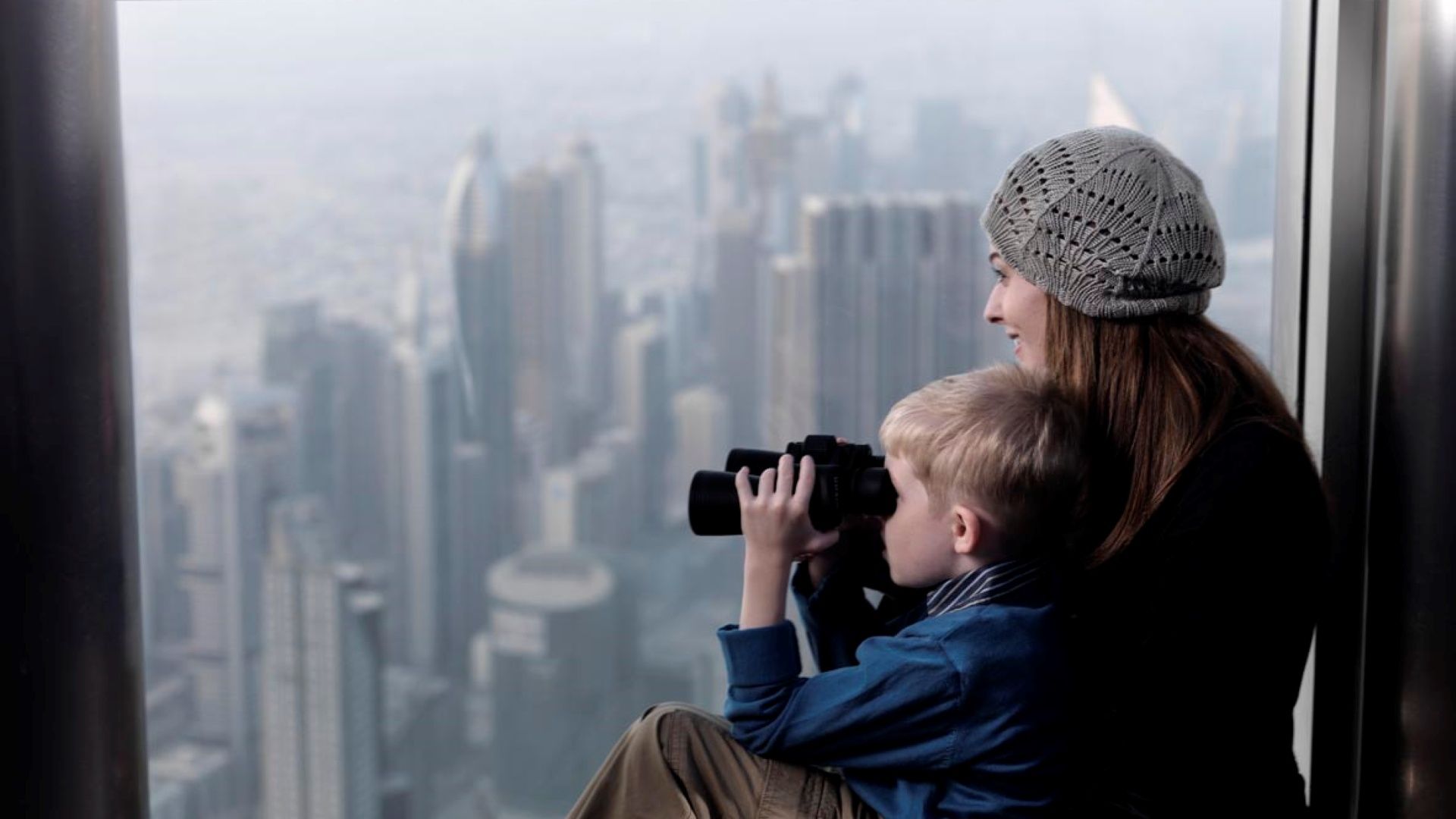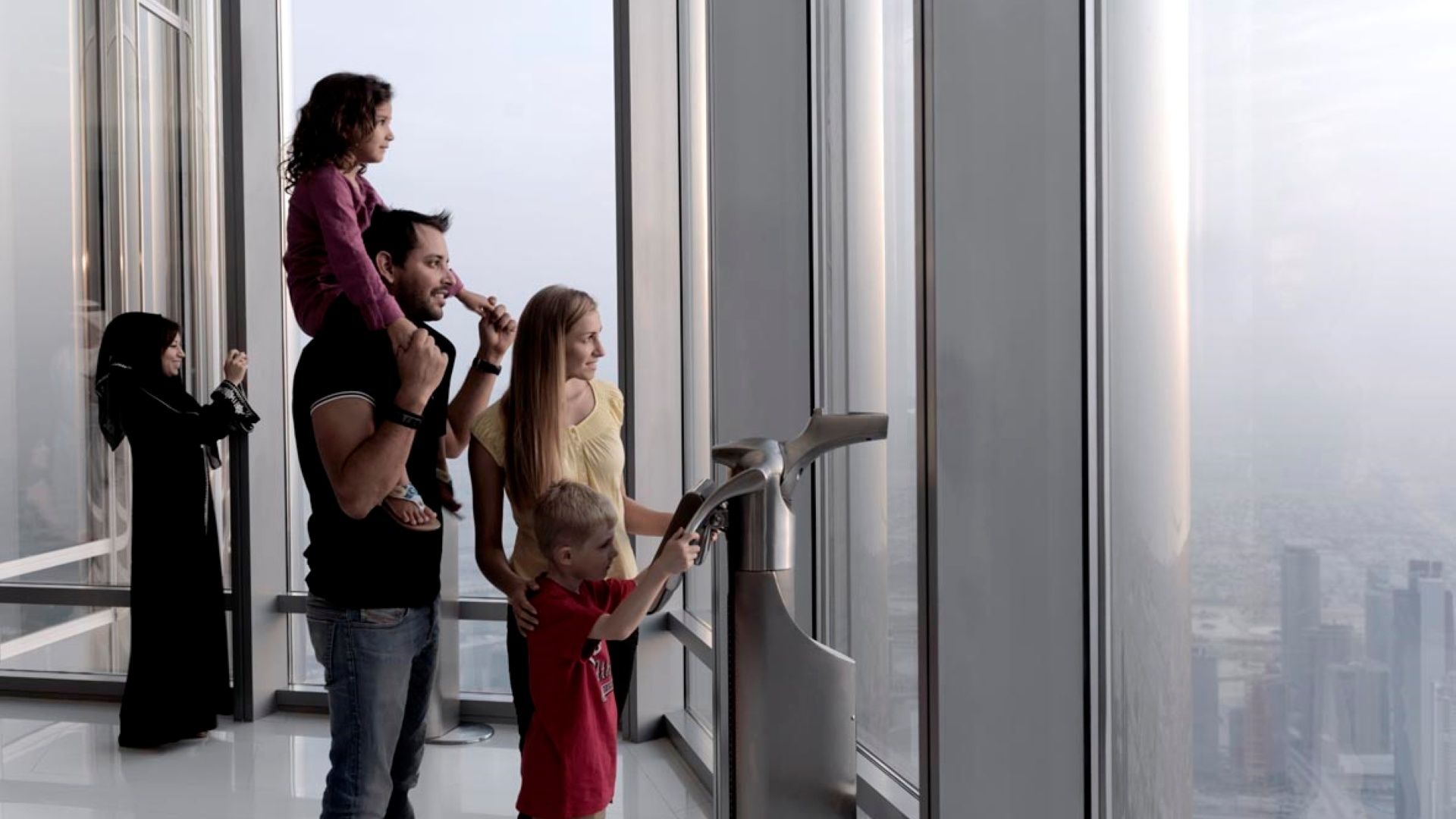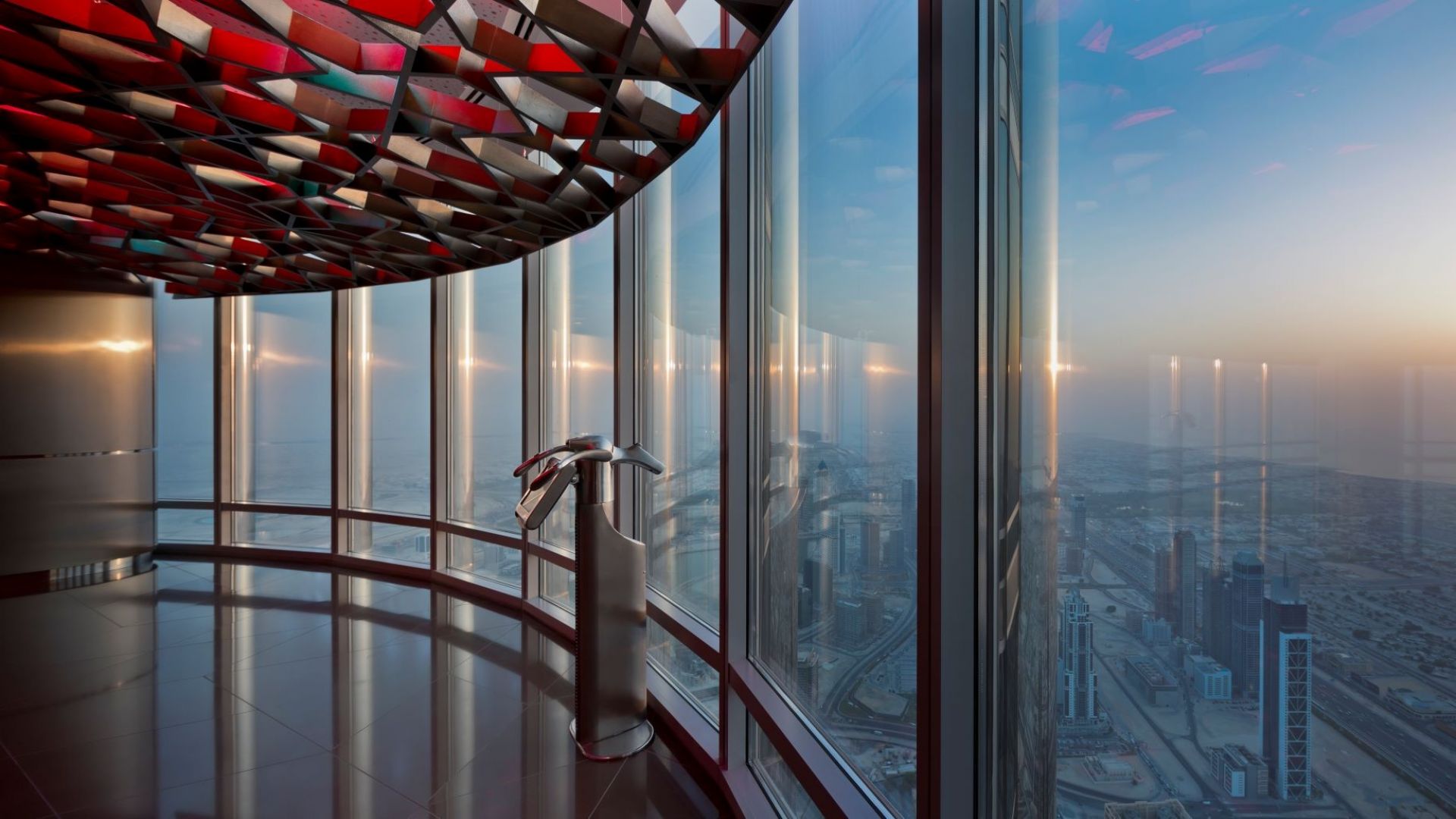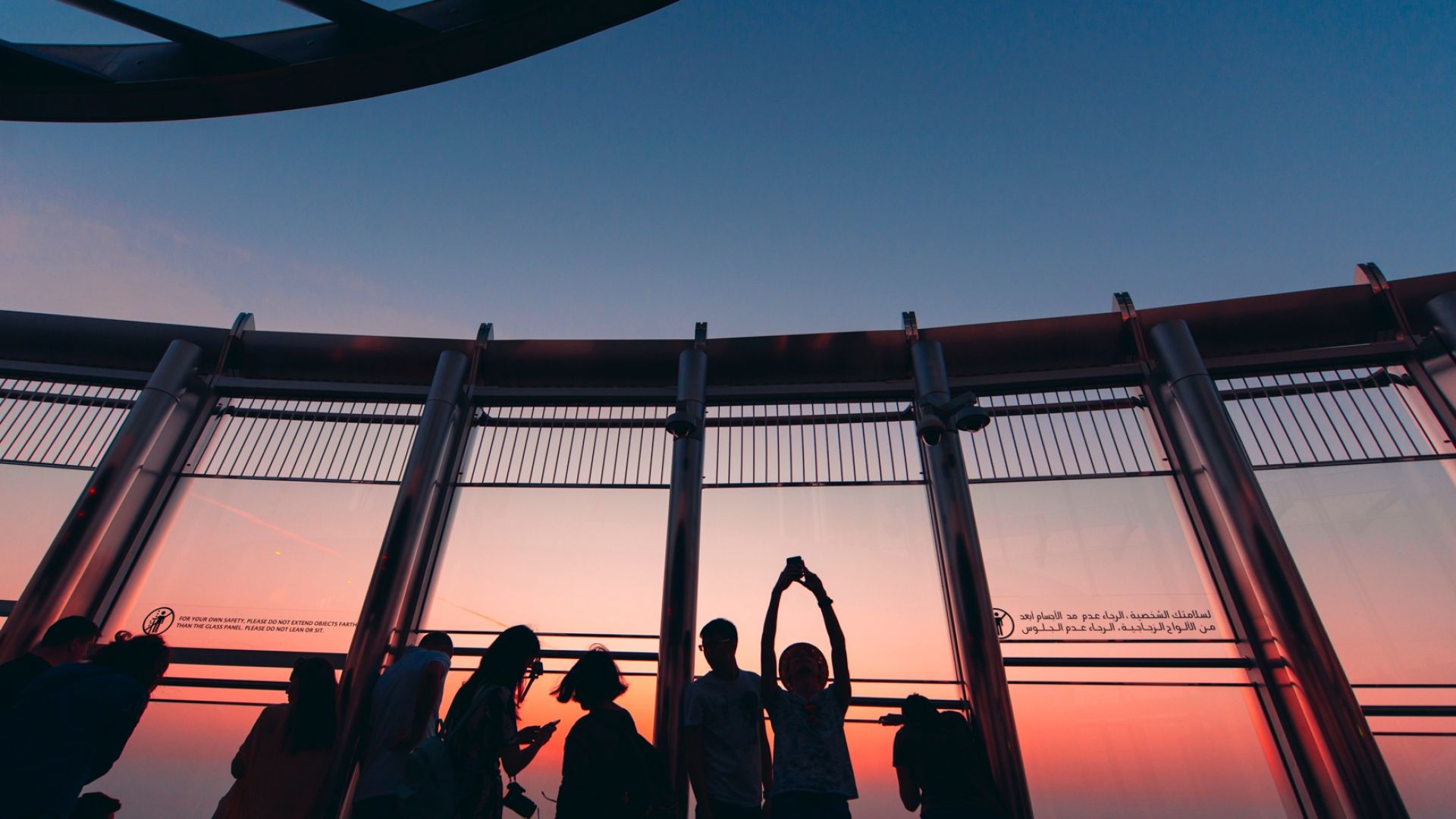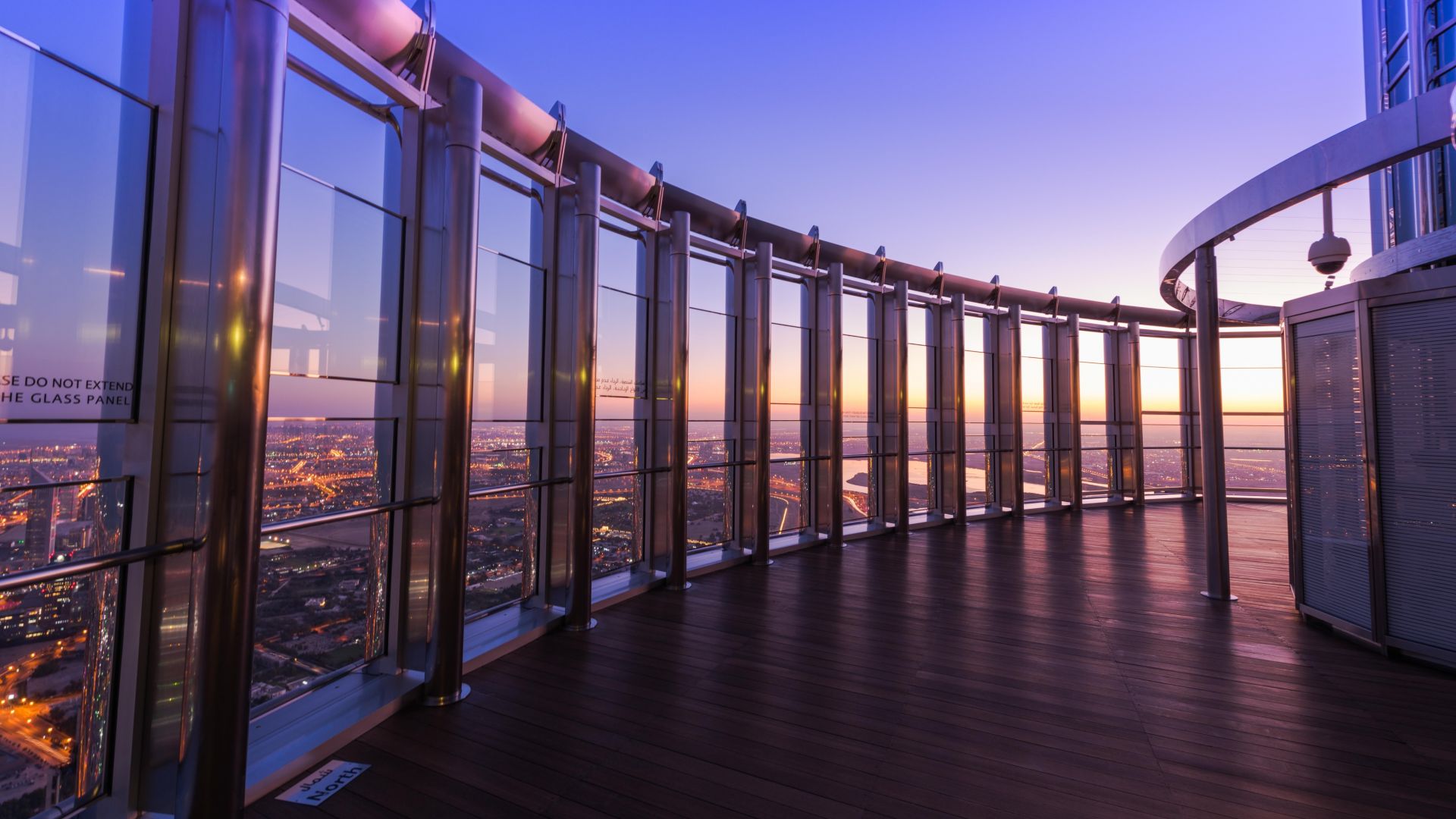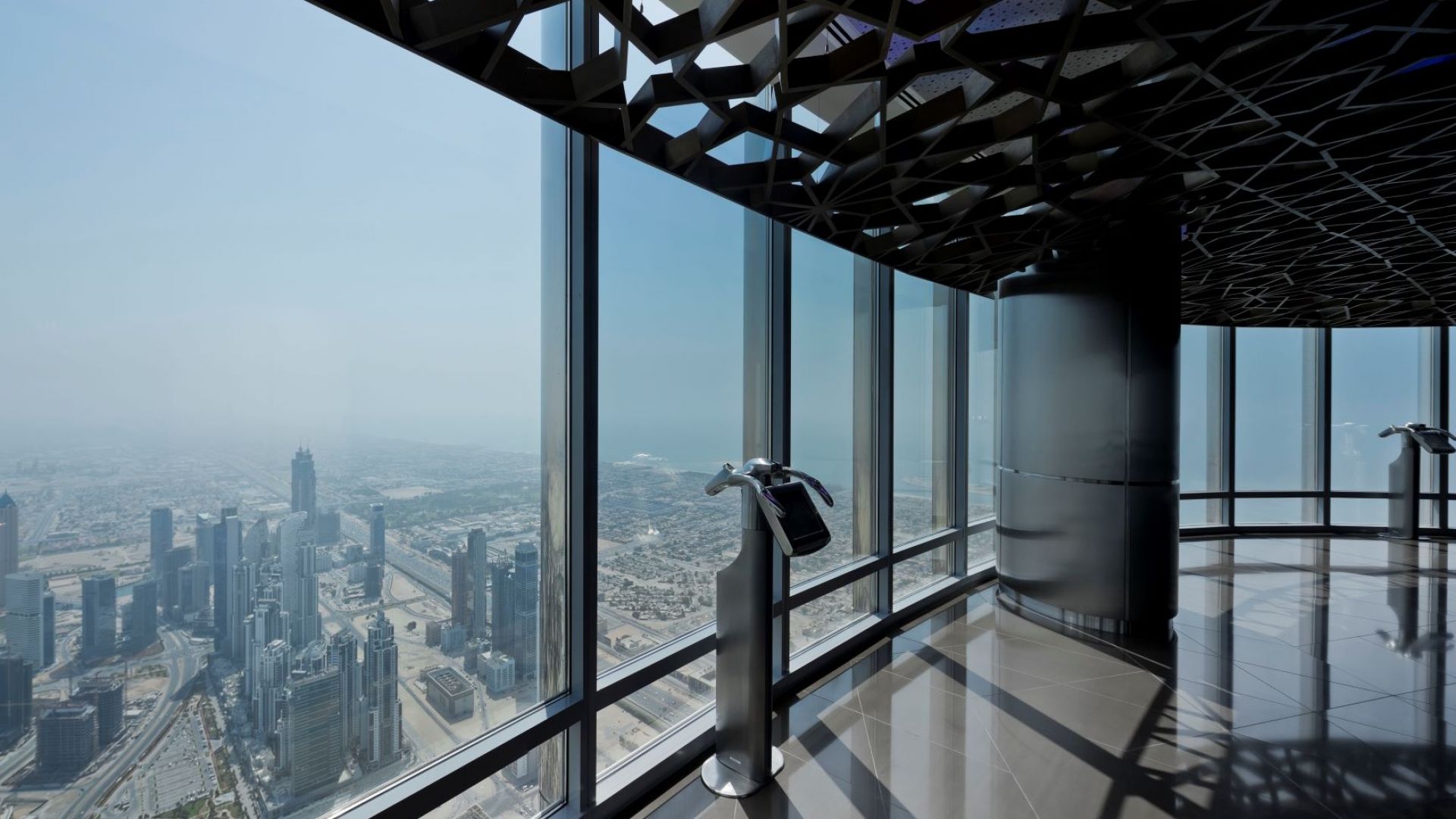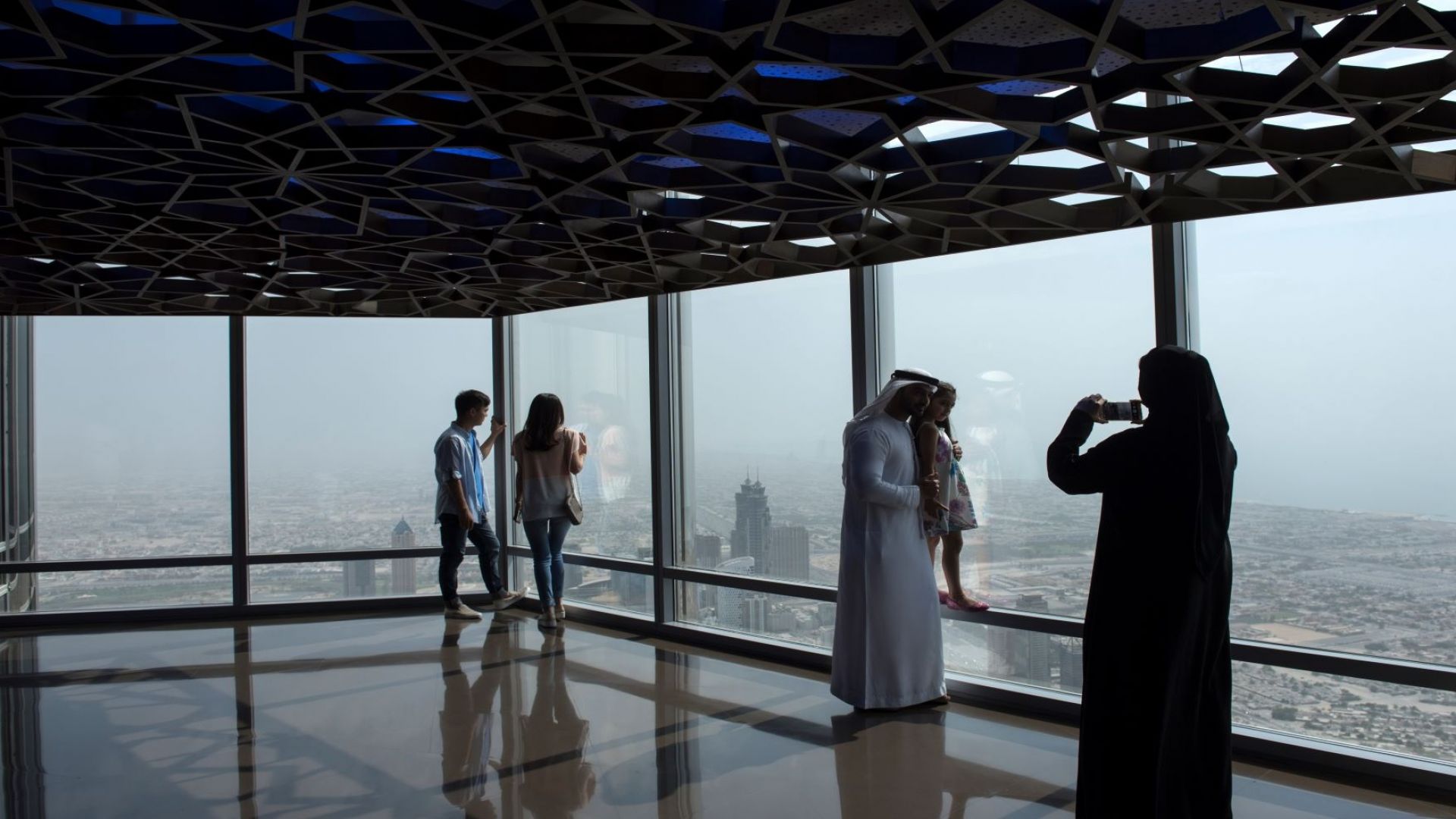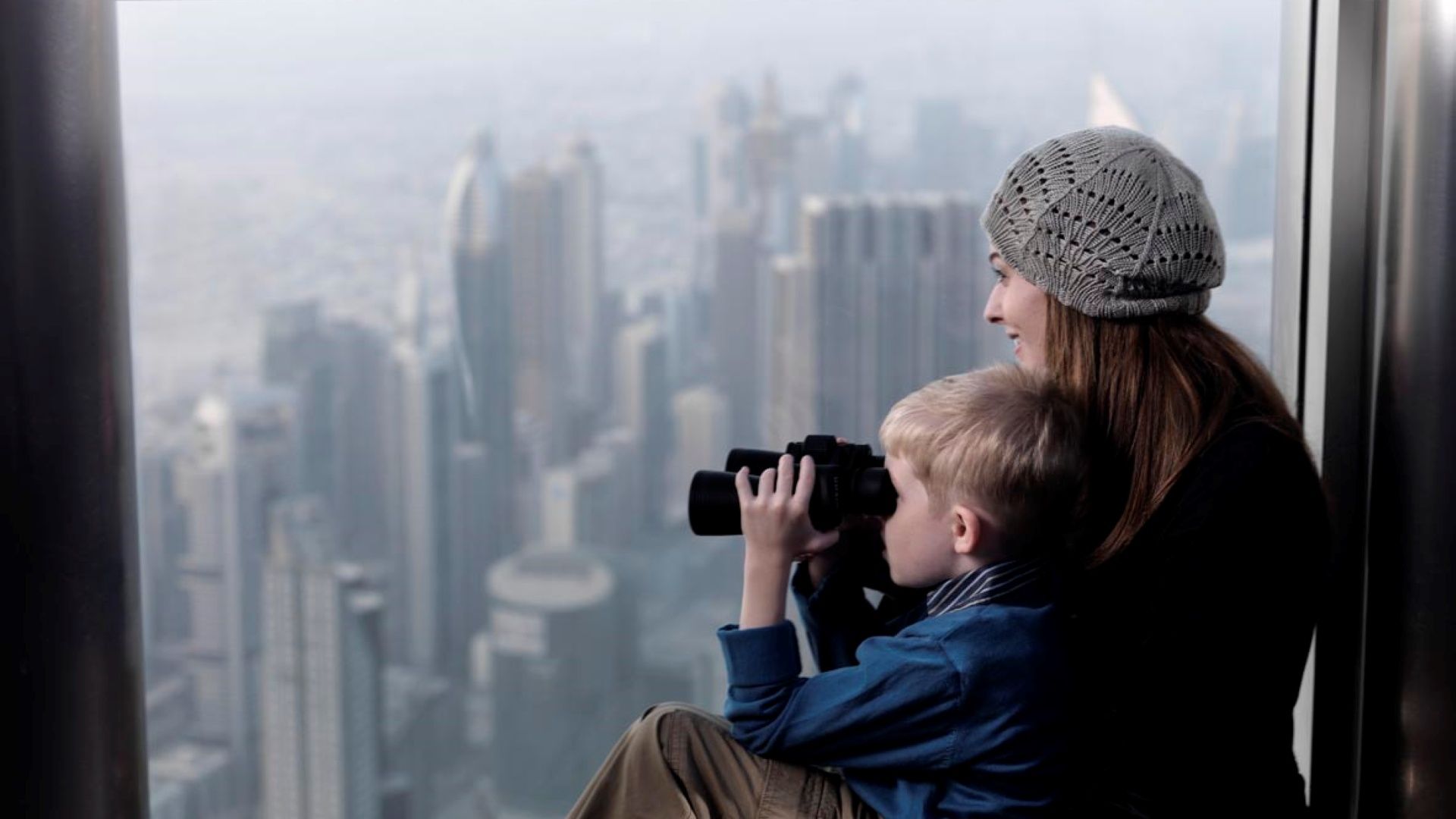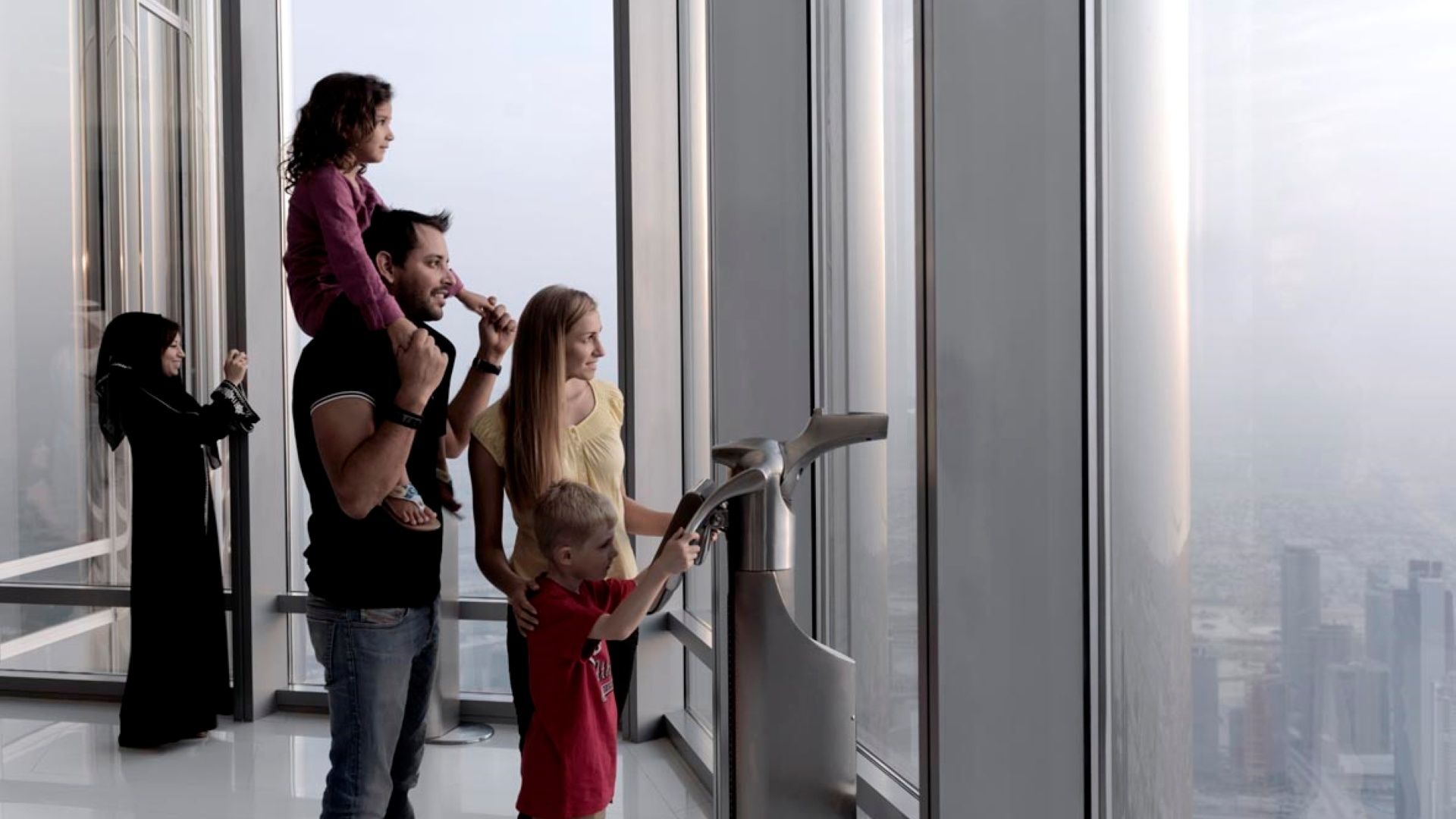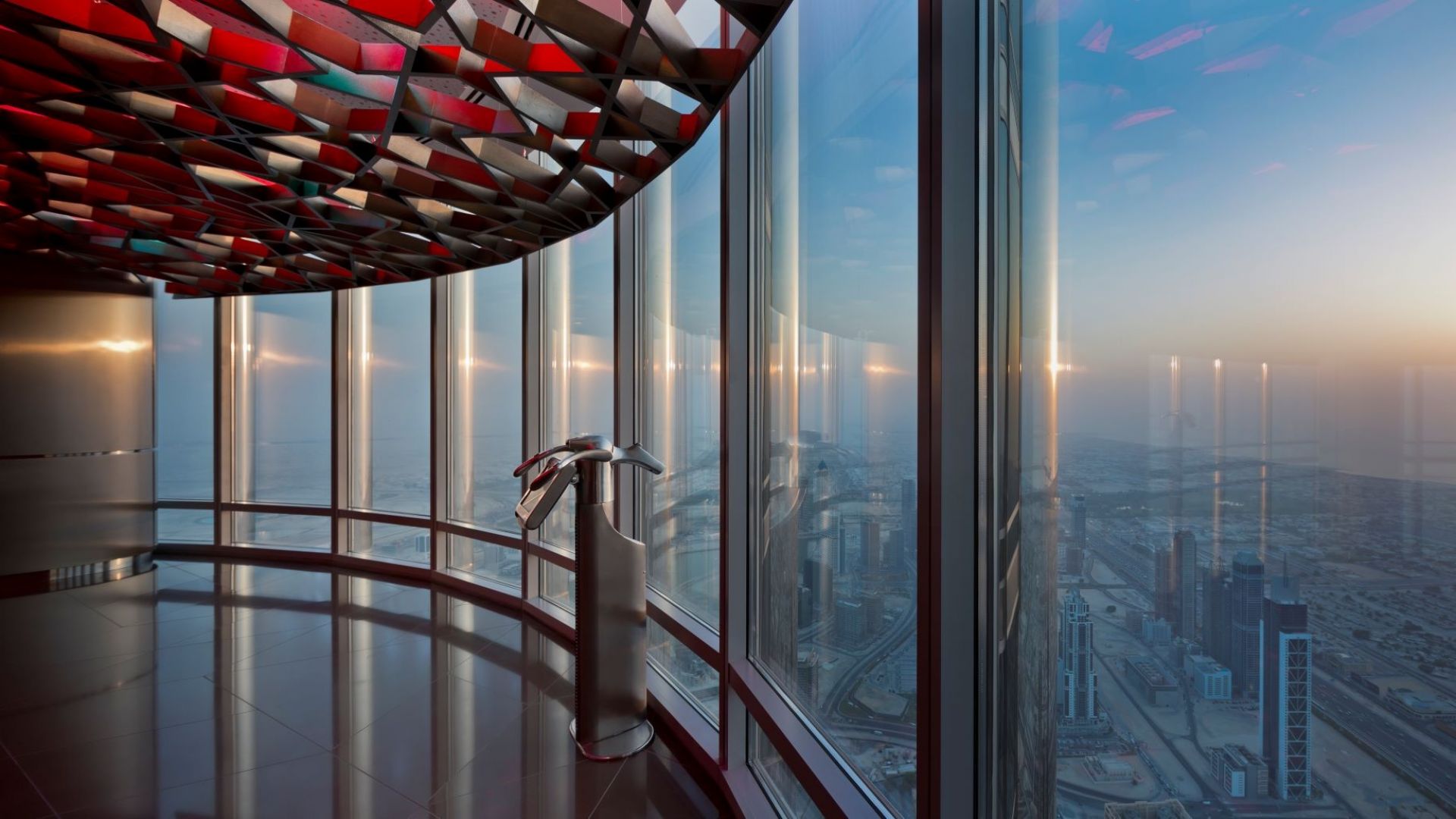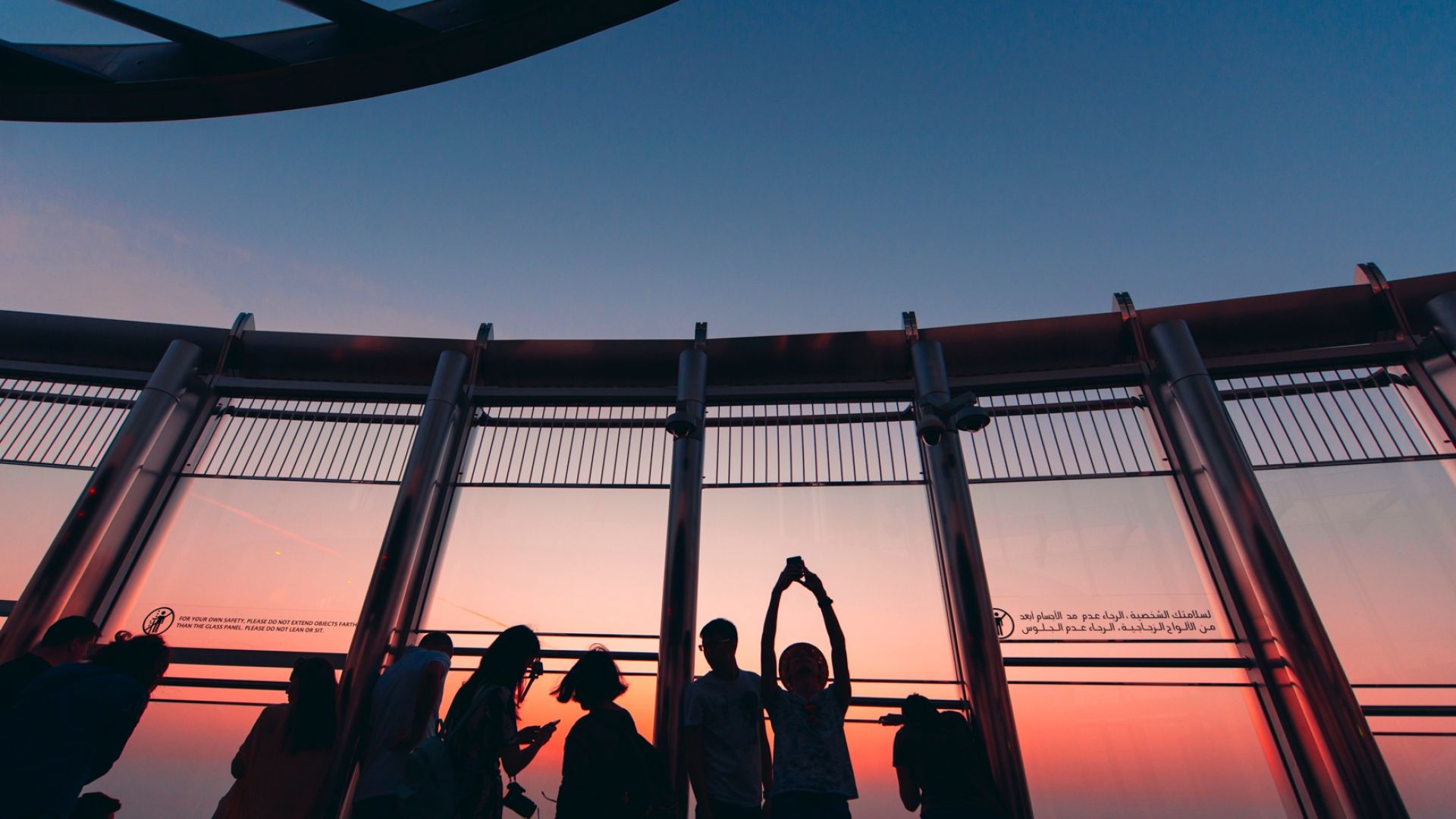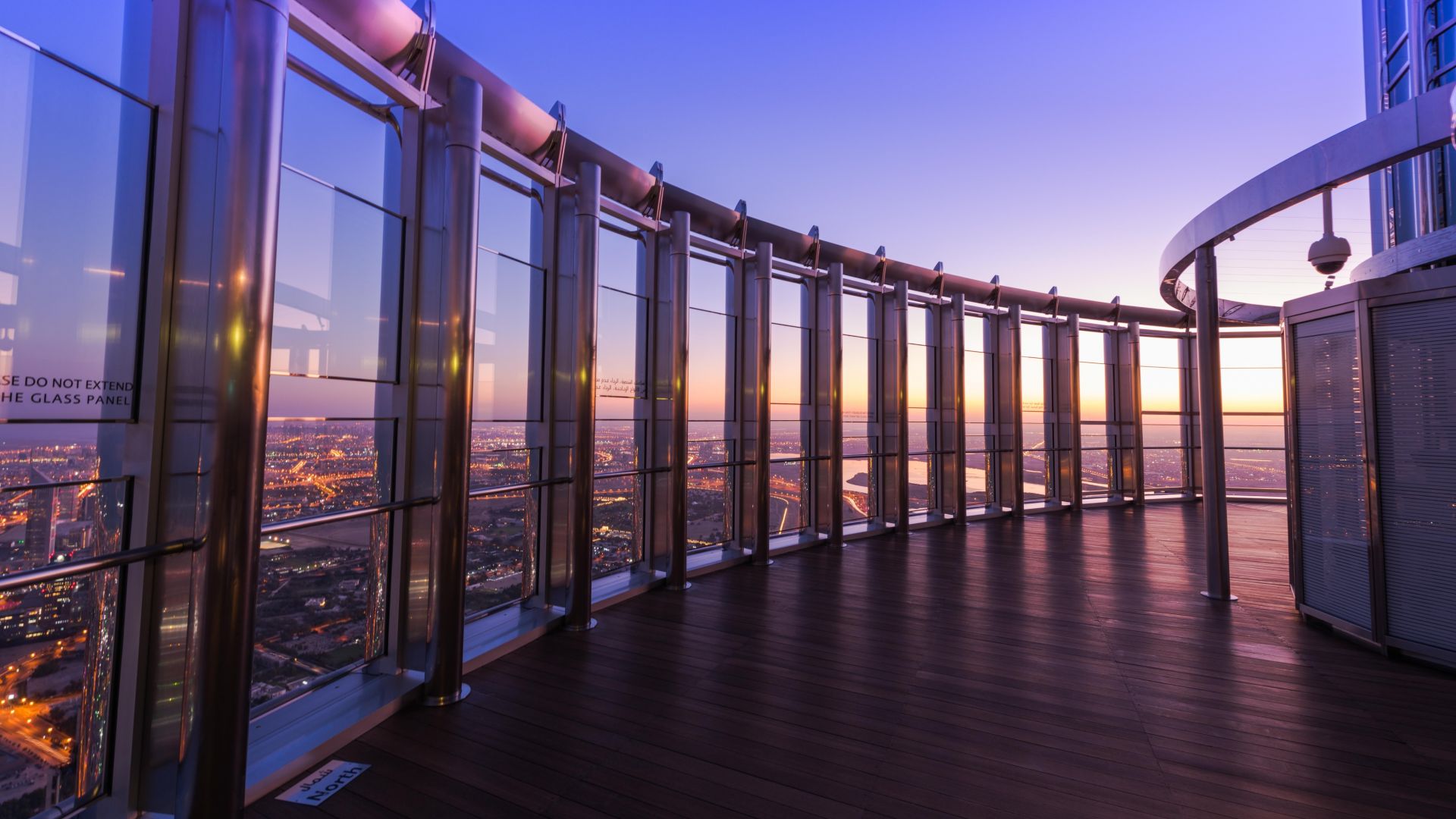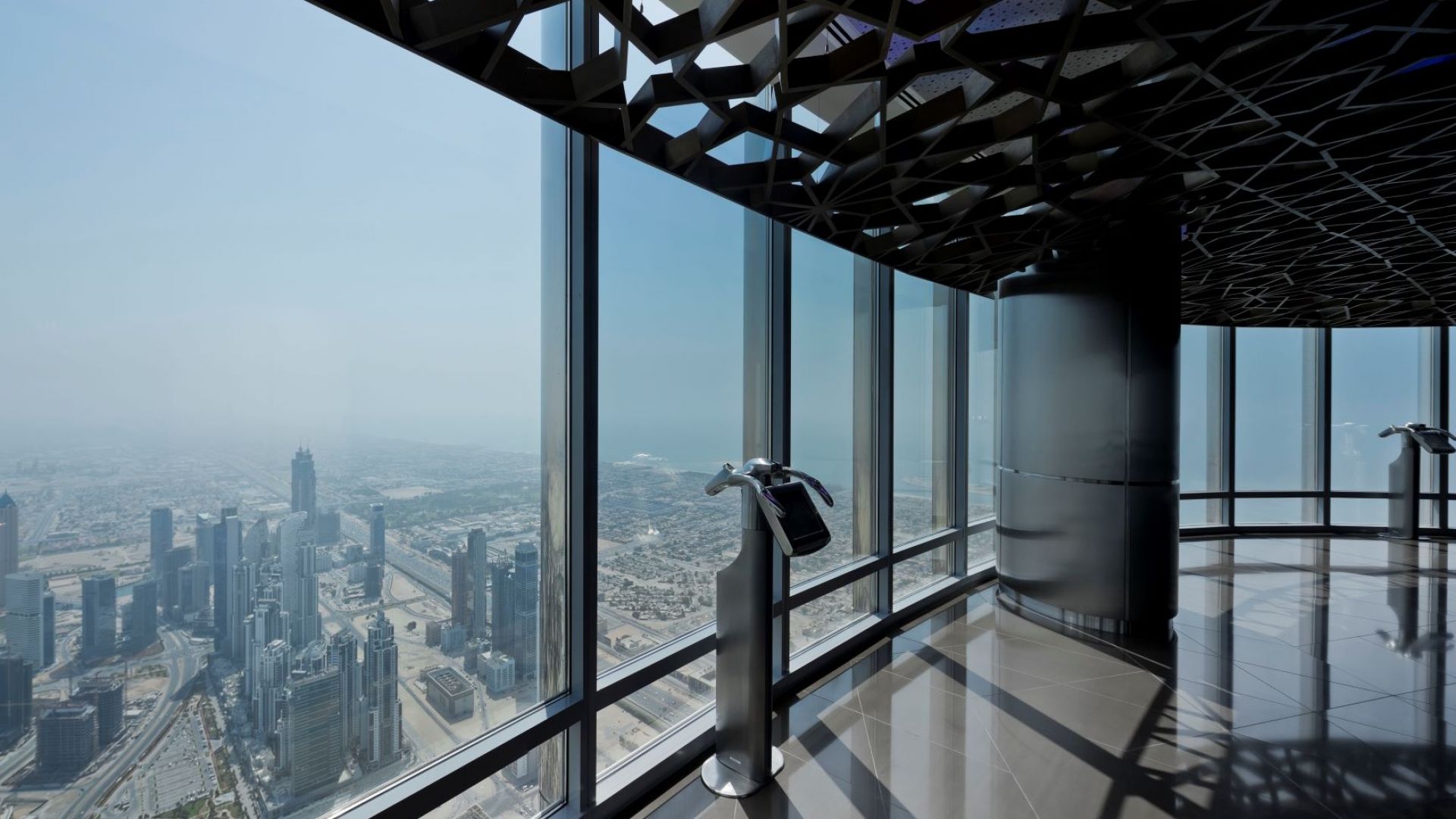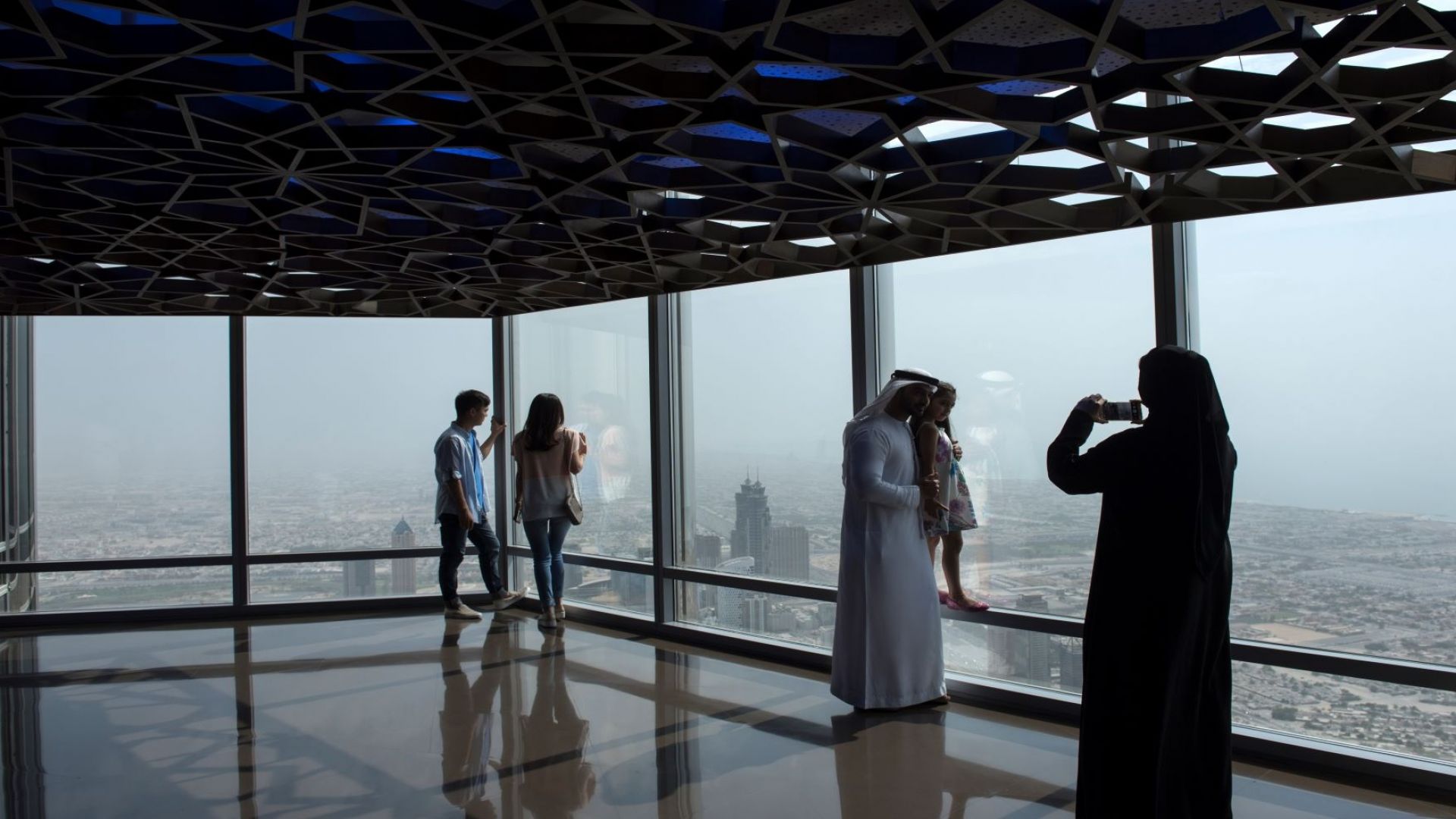 At The Top, Burj Khalifa
Supplied by: At The Top Burj Khalifa
Located on level 124 and 125 of the world's tallest tower, this observatory is destined to be the highlight of any visit. Here's your chance to take your holiday to new heights.
Highlights
At the Top is, at 426 meters, one of the world's highest outdoor observation decks, spread across levels 124 and 125 of Burj Khalifa. 
Level 125 serves as a tribute to Arabic art and culture, and allows visitors to enjoy a 360-degree view of Dubai. 
At the Top has also introduced a new VR experience (Mission 828) which simulates the real feel of scaling Burj Khalifa as well as 12 advanced telescopes which offer giga-panoramic views of Dubai along with Real View mode, Historic mode and Night View mode to observe the city from inspiring perspectives. 
What's included
Tickets for admission to level 124+125

Food & beverages

Retail store and gift shop items

Green screen photographs

VR experience
Overview
Level 124

Be thrilled by the world's fastest double-deck elevators, cruising at 10m/s.
Take a closer look at the world below through high-powered telescopes.
Step onto the outdoor observation terrace overlooking the spectacular skyline.

Level 125

At 456 meters, Level 125 offers a spacious deck tastefully decorated in Arabic mashrabiya patterns with stunning 360-degree views.
Step on to Dubai – Falcon's Eye View that allows you to explore Dubai as you fly over the city.
Capture your Burj Khalifa moments forever, and combine reality and special effects with green screen photography.
Set off on a virtual reality experience to the pinnacle of Burj Khalifa.
Enjoy a new immersive experience by stepping on a glass-floor with a twist. The glass 'cracks' underneath your feet as you safely explore the lofty views from 456m high.

If you want to admire the Dubai sunset, go for prime time tickets and witness the dusky sky over the beautiful city as it transforms into twinkling nightscapes.
Know before you go


Kindly note that lighters, e-cigarettes, laptops, food items, sharp items and baby strollers are not permitted, and will need to be kept in the luggage room. 



COVID-19 prevention measures
To make visits safe for all, we comply with the government's health, hygiene and social distancing regulations:
• Customers and staff must wear masks at all times.
• Two-metre social distancing guidelines are displayed on all clearly visible areas within the facility and must be adhered to.
• Anyone entering the site, including staff and customers, must undergo thermal screening and temperature checks.
Cancellation policy
For a full refund, cancel at least 24 hours in advance of booked time slot. No-shows and late cancellations are non-refundable.
Opening times
Monday

10:00 AM - 11:30 PM

Tuesday

10:00 AM - 11:30 PM

Wednesday

10:00 AM - 11:30 PM

Thursday

10:00 AM - 11:30 PM

Friday

10:00 AM - 11:30 PM

Saturday

10:00 AM - 11:30 PM

Sunday

10:00 AM - 11:30 PM
Additional Information
Customers shall approach the At The Top main counter (LG Level, Dubai Mall) and collect their tickets before entering any Dubai Mall Emaar attractions. After that, customers can proceed to the attraction and present their printed ticket and booking confirmation.

Note to B2B agents: please be advised that we are currently operating with a 120-day booking window for availability. This means that bookings can only be made up to 120 days before the desired visit date. Thank you for your understanding.

Please note that no-shows and late arrivals will not be eligible for a refund.