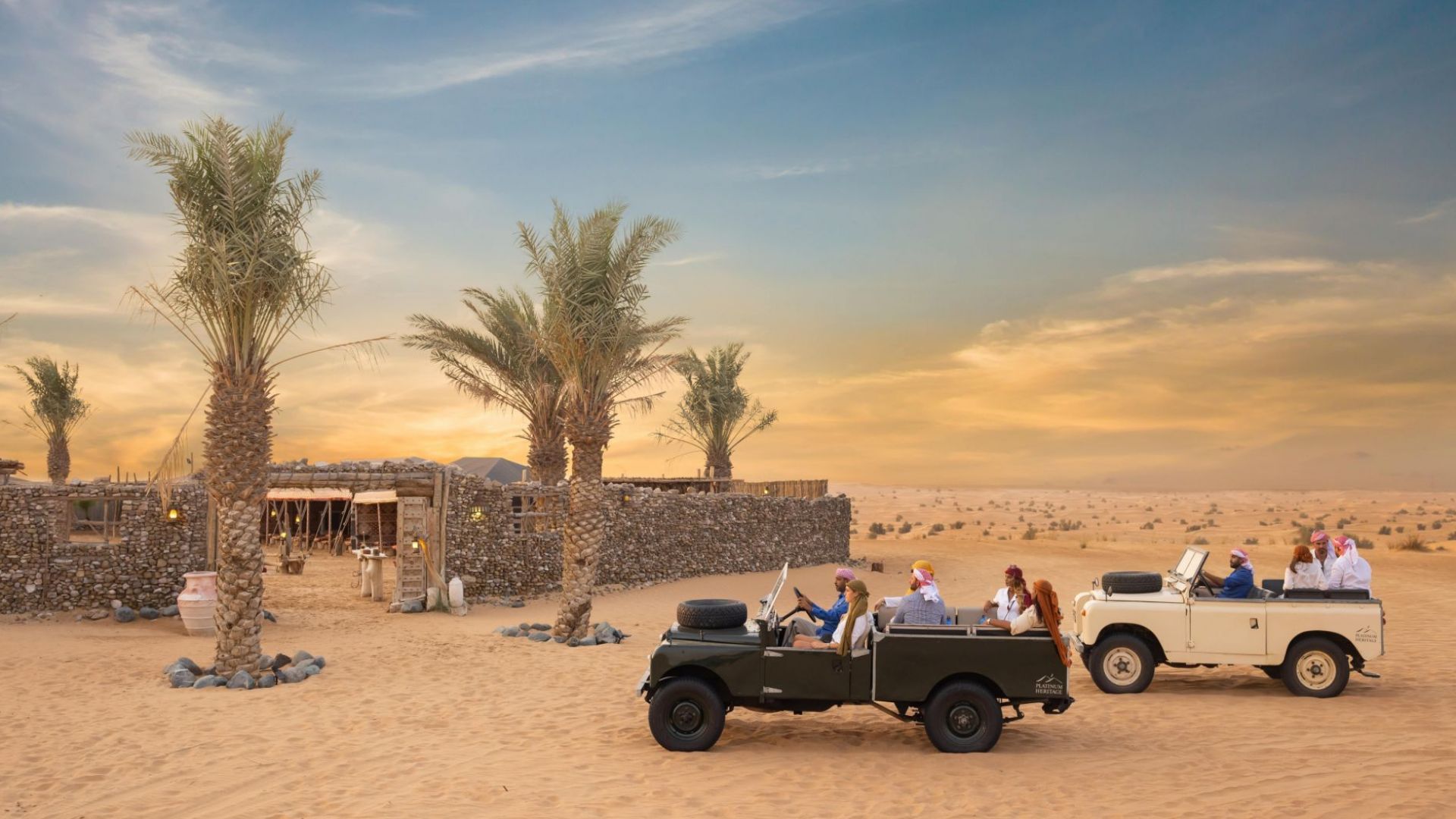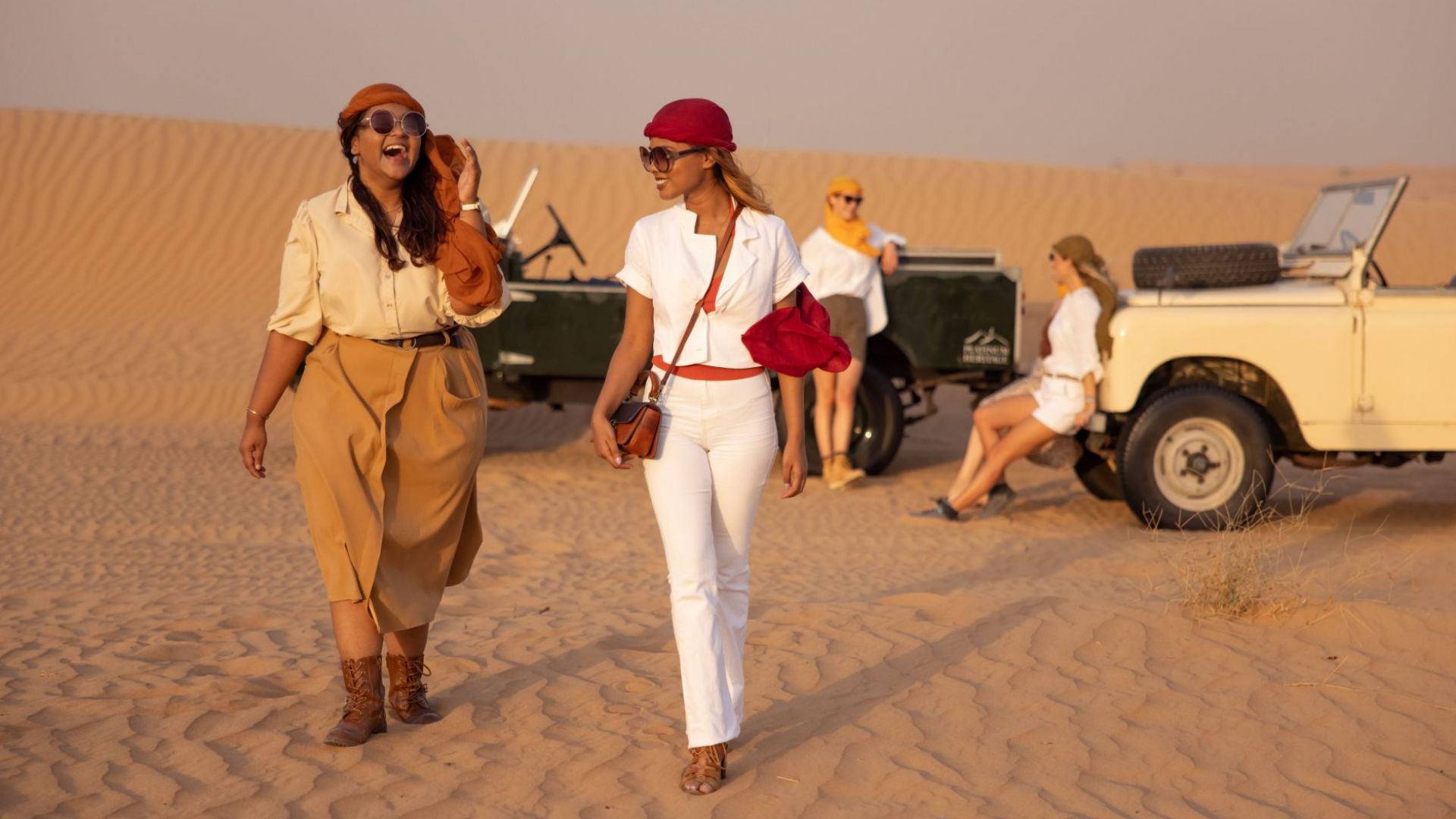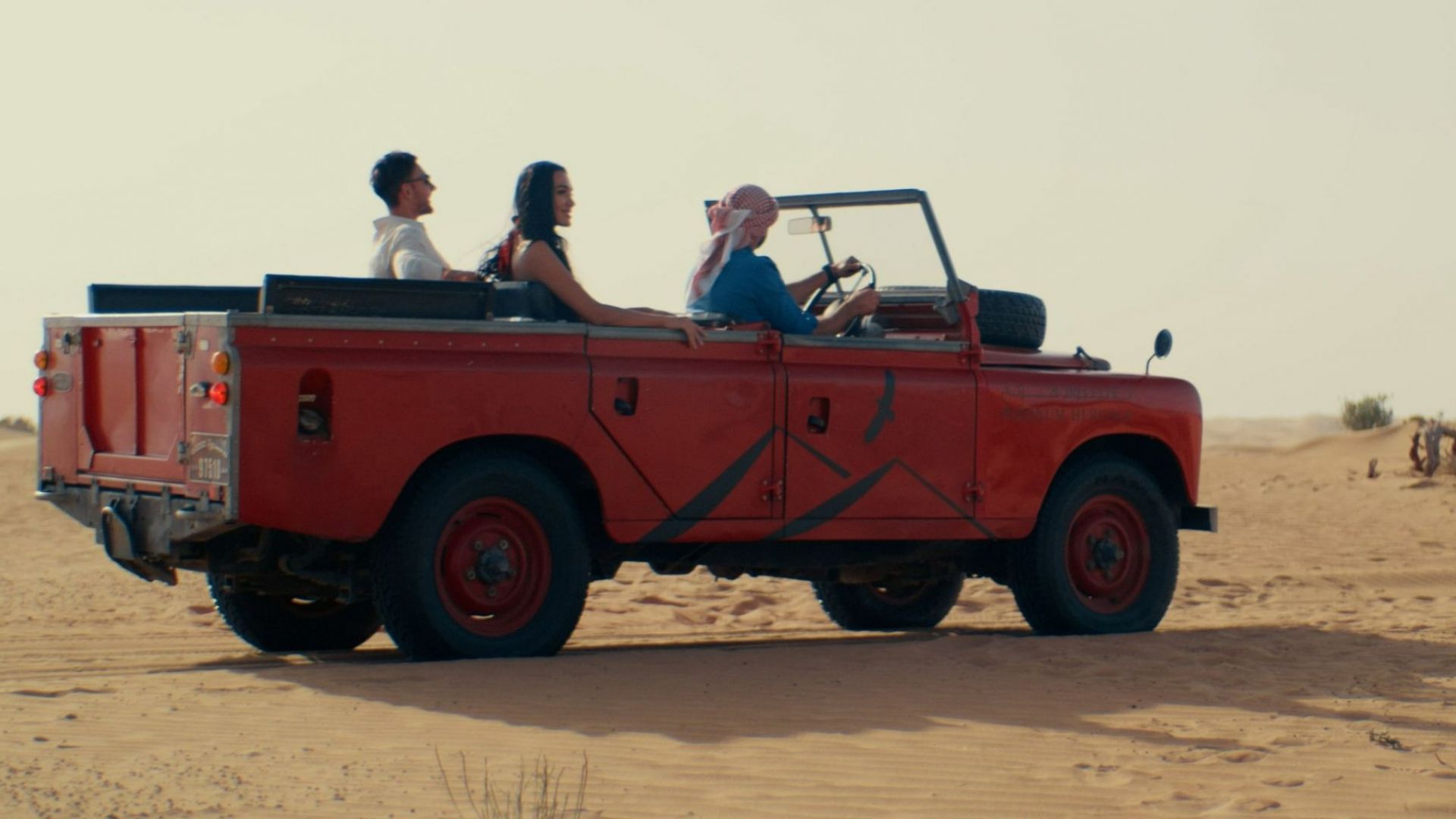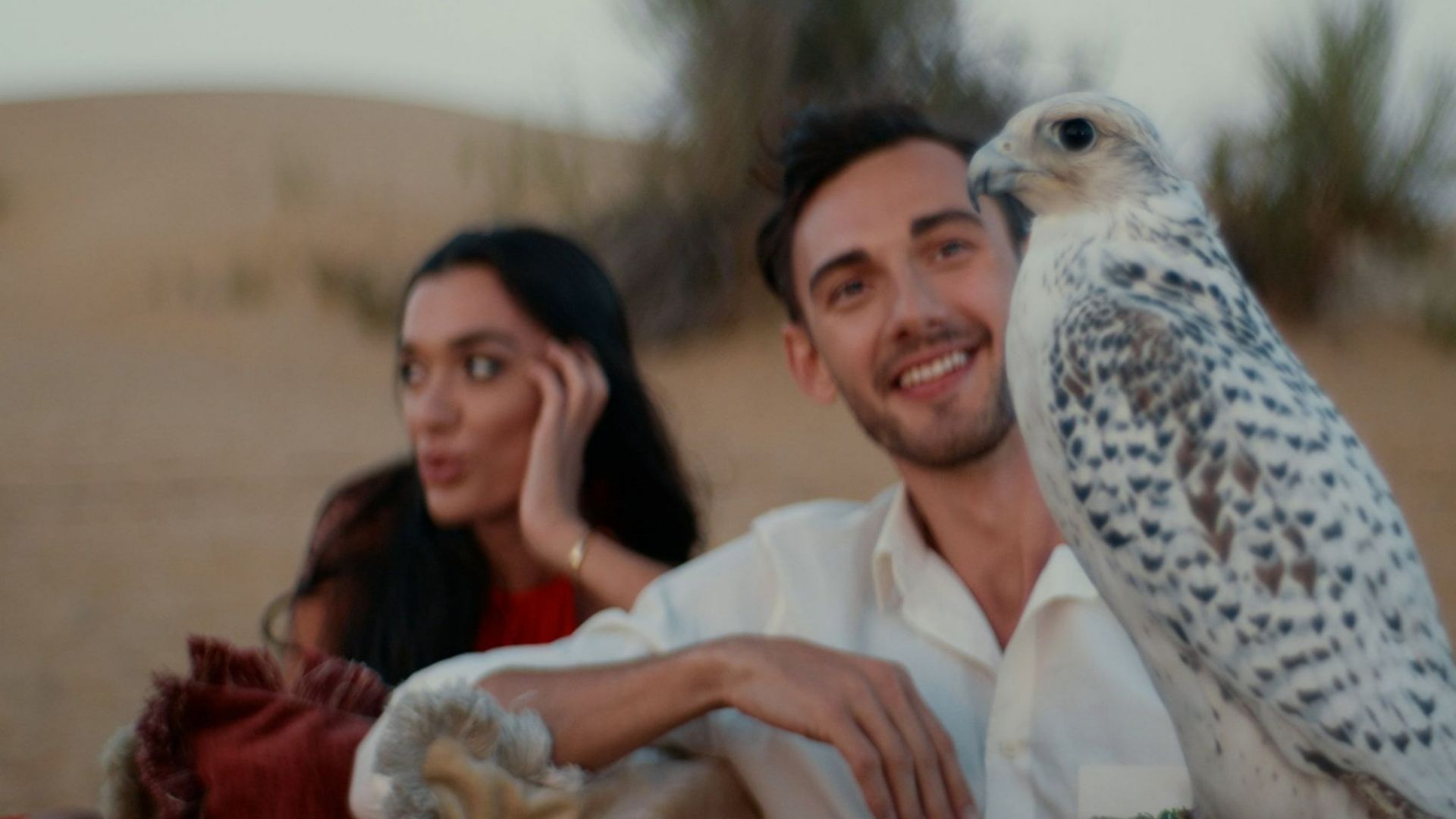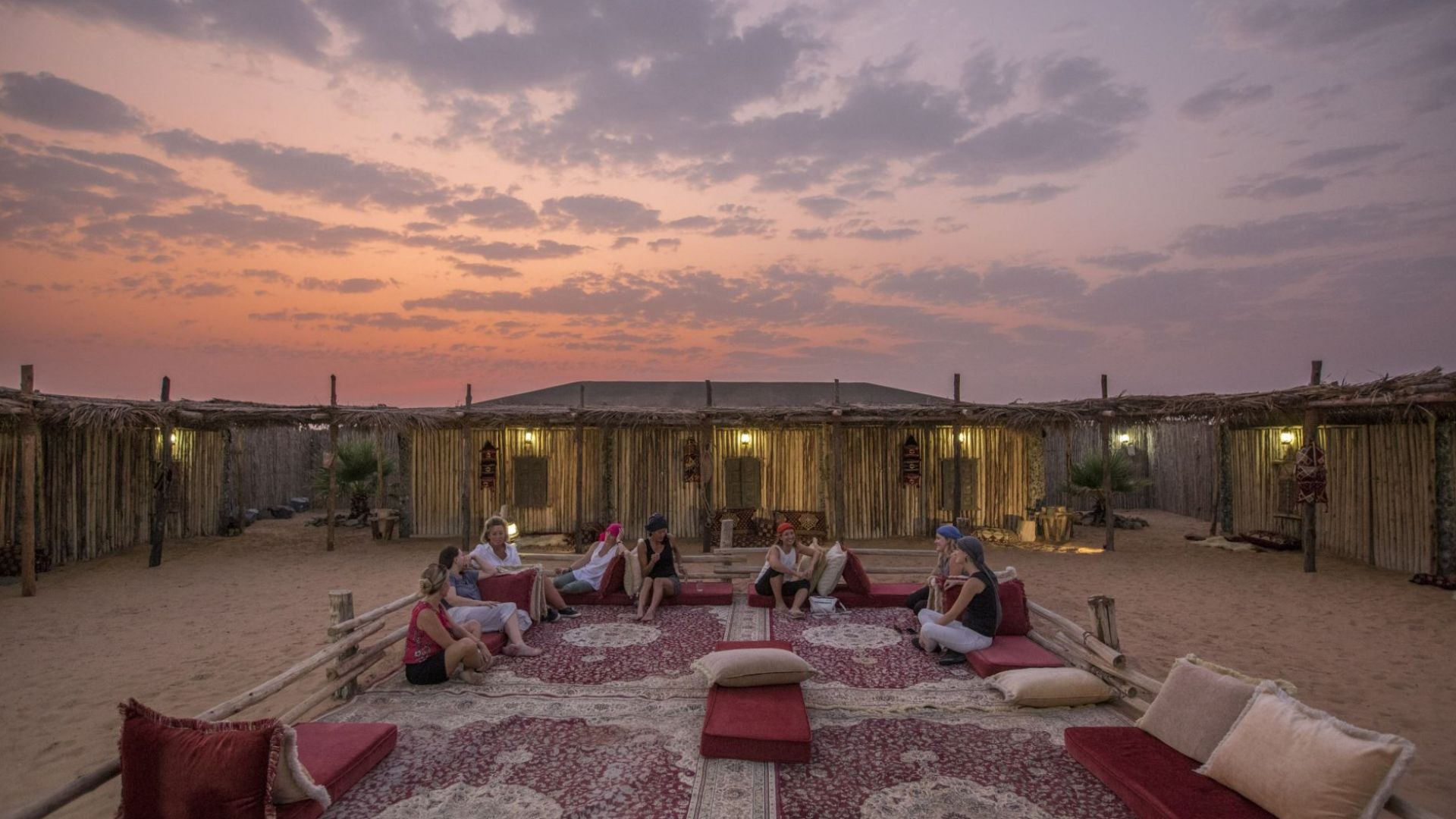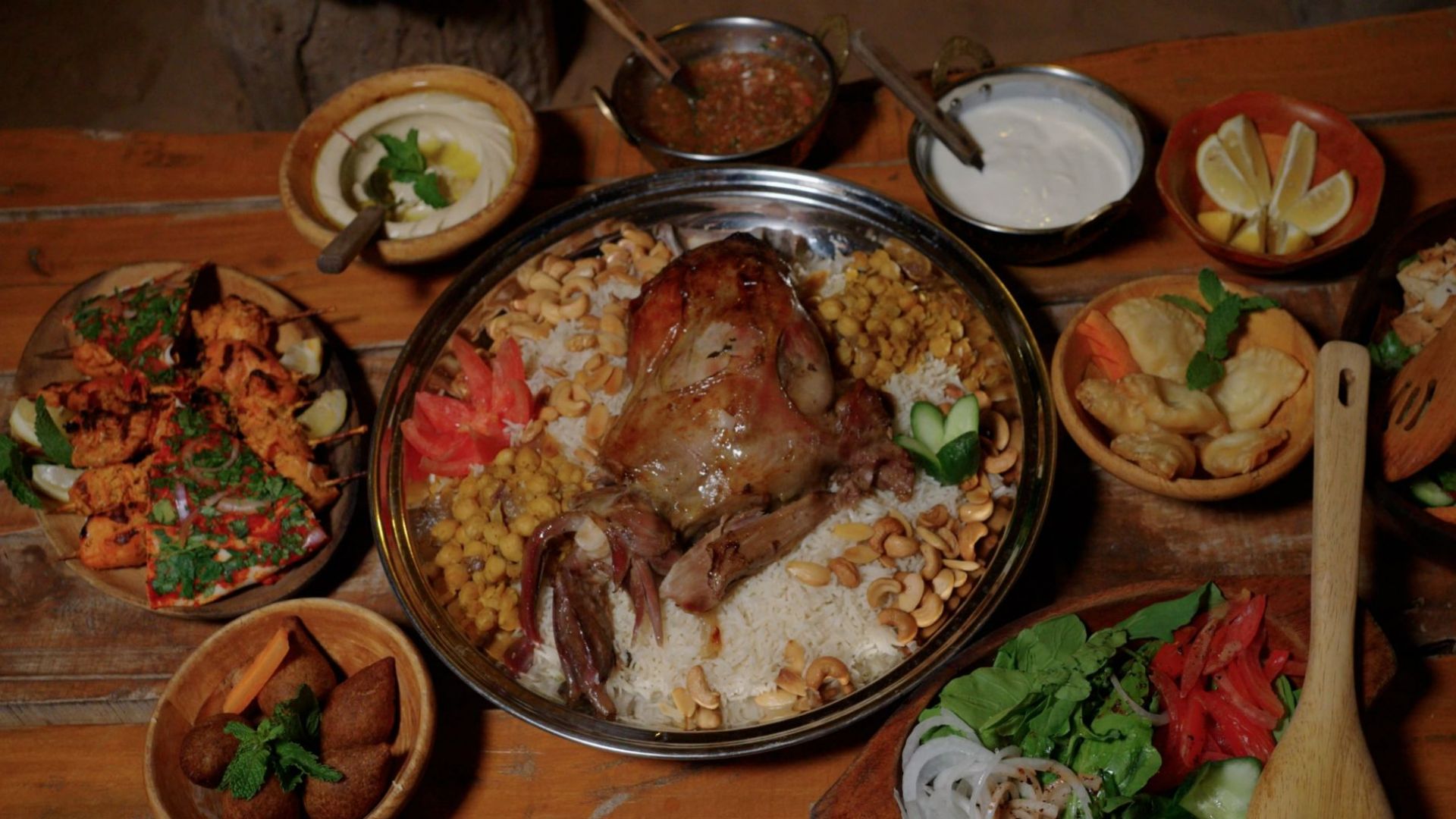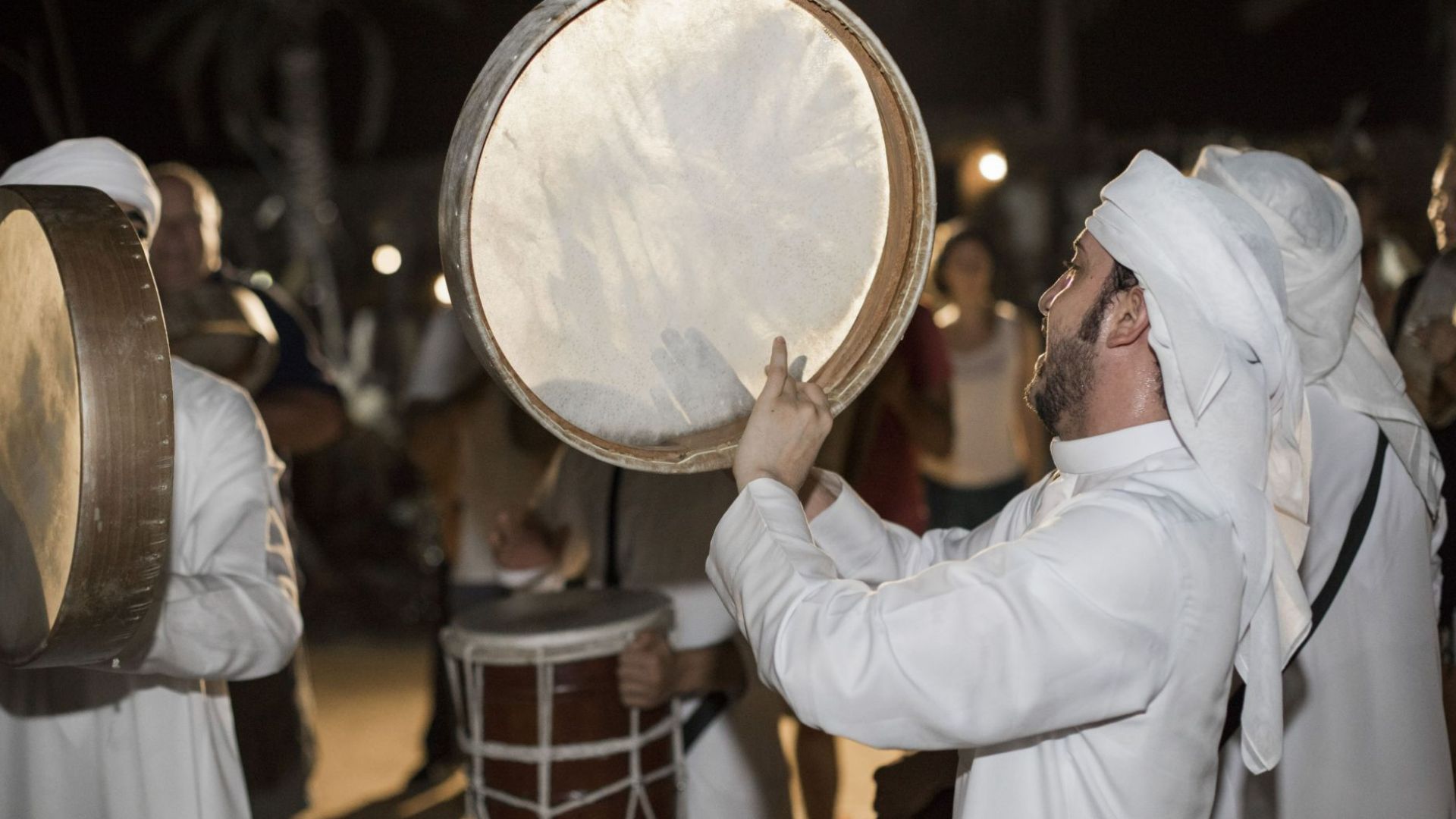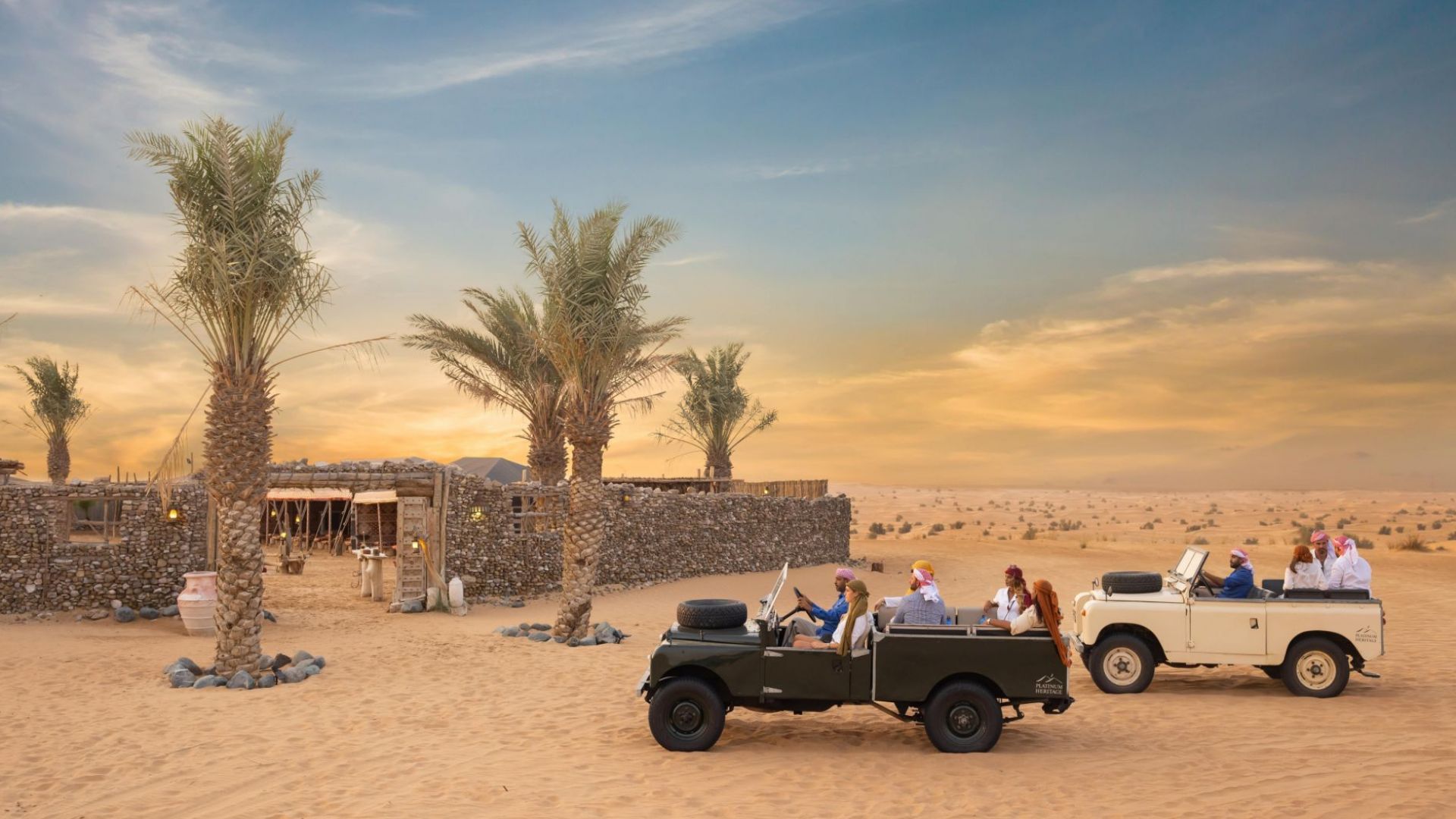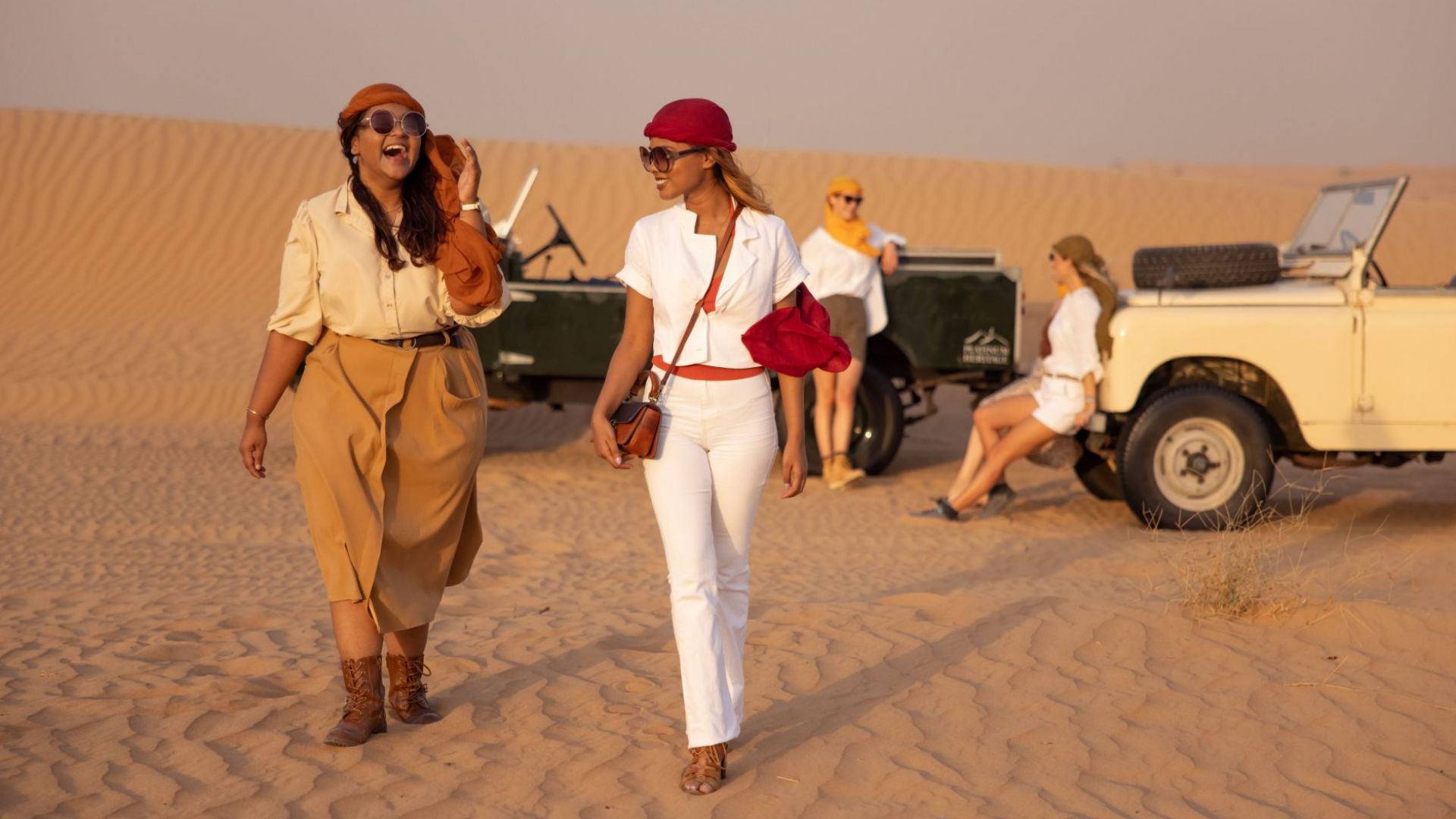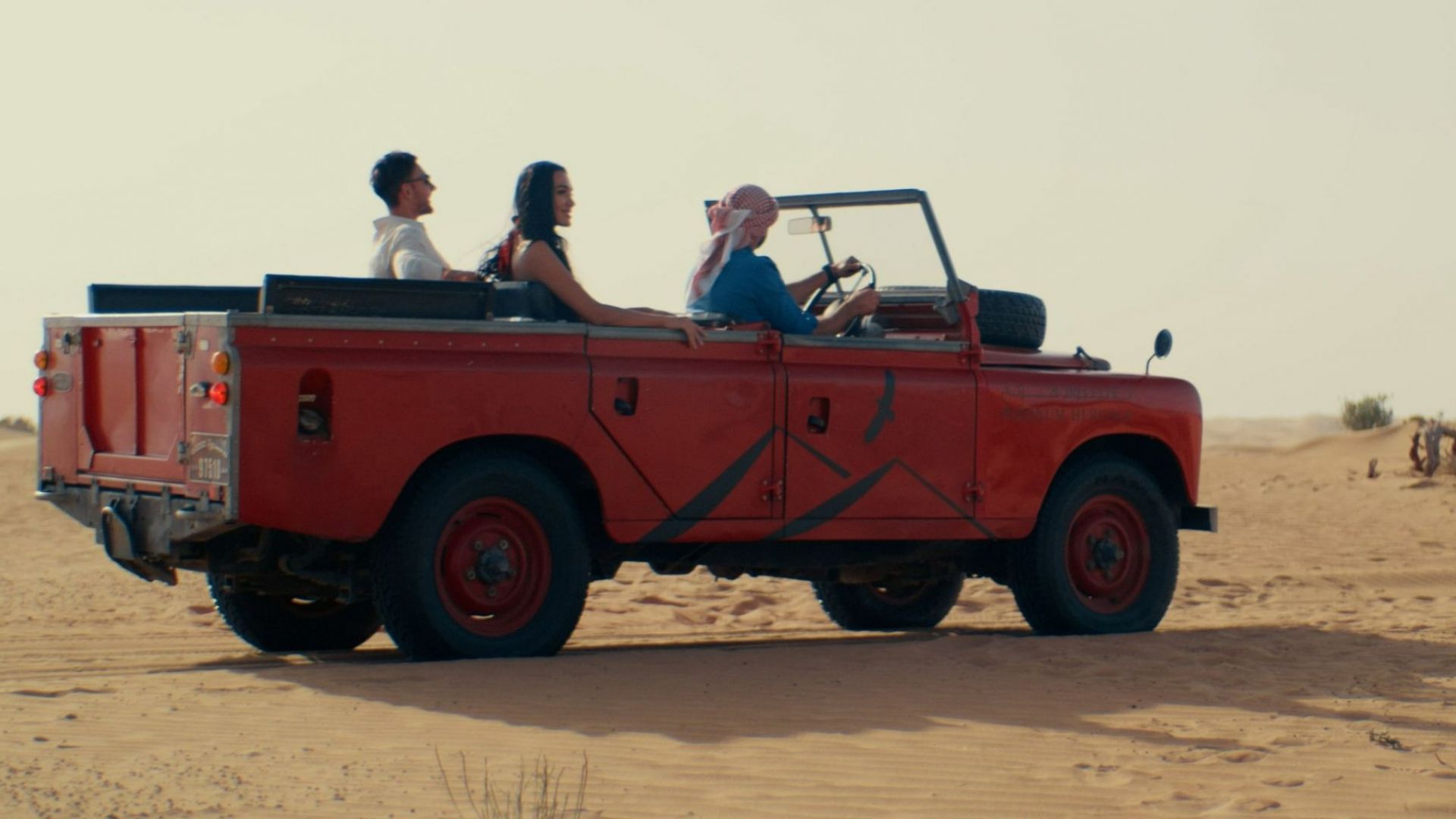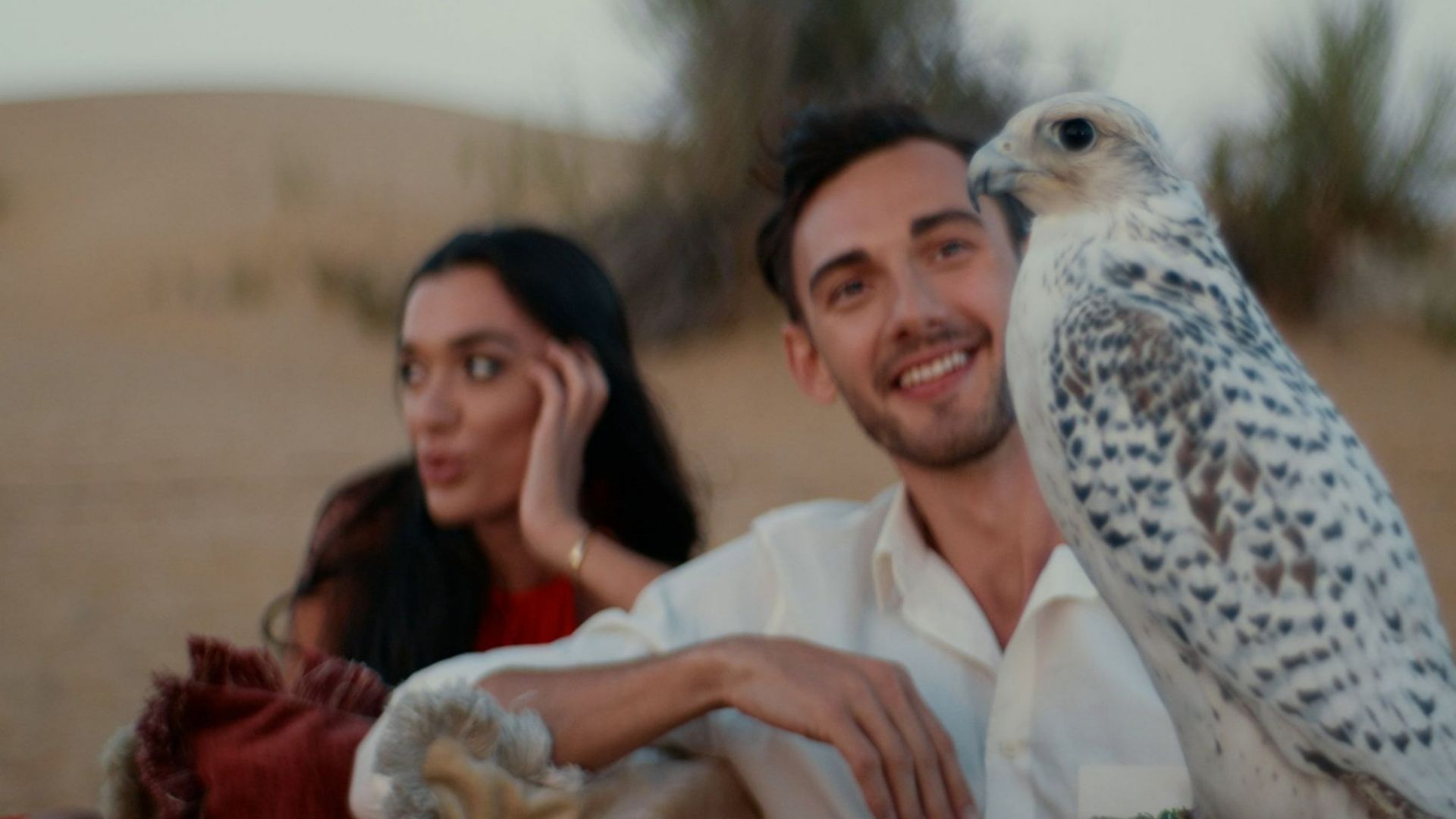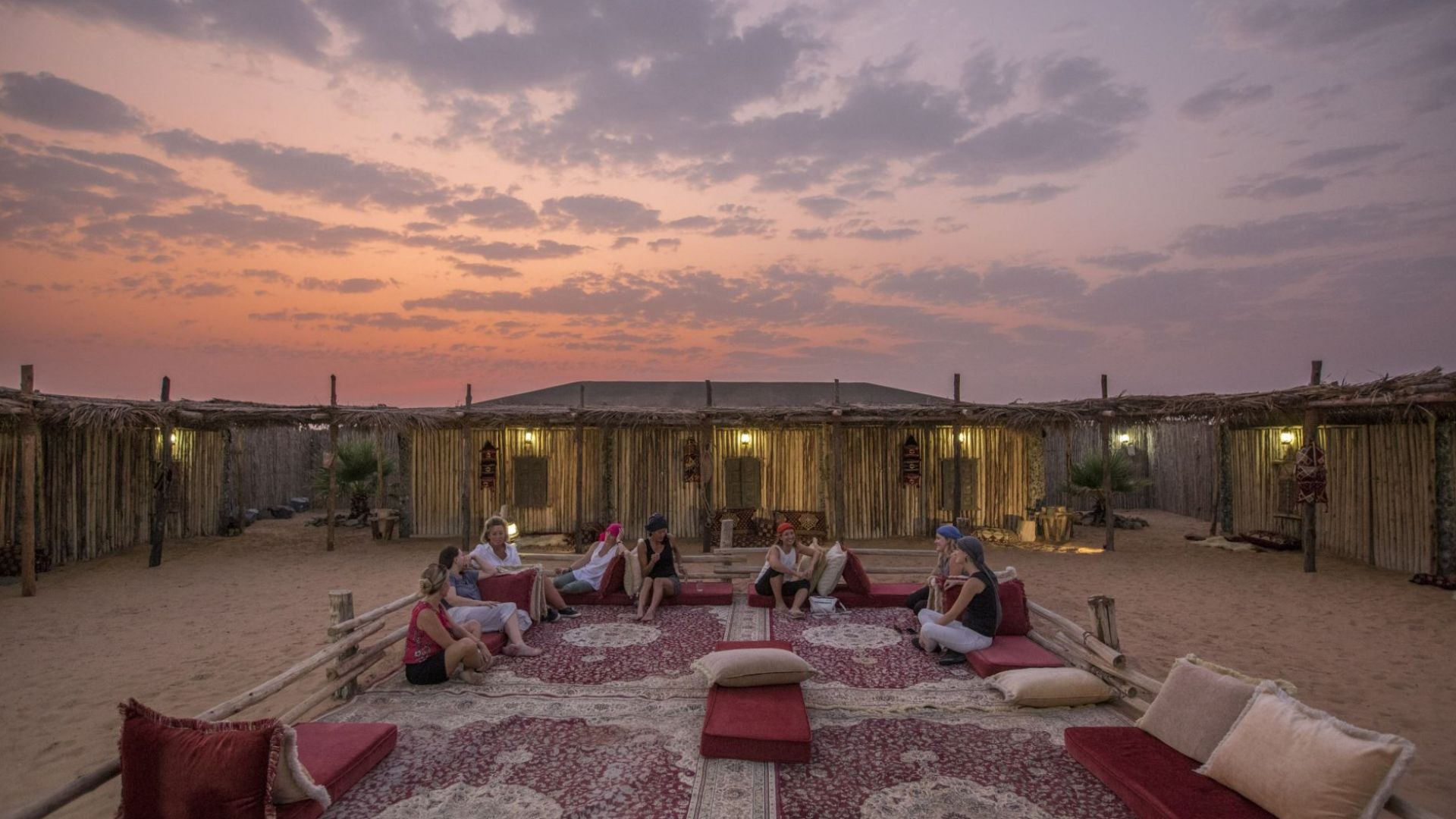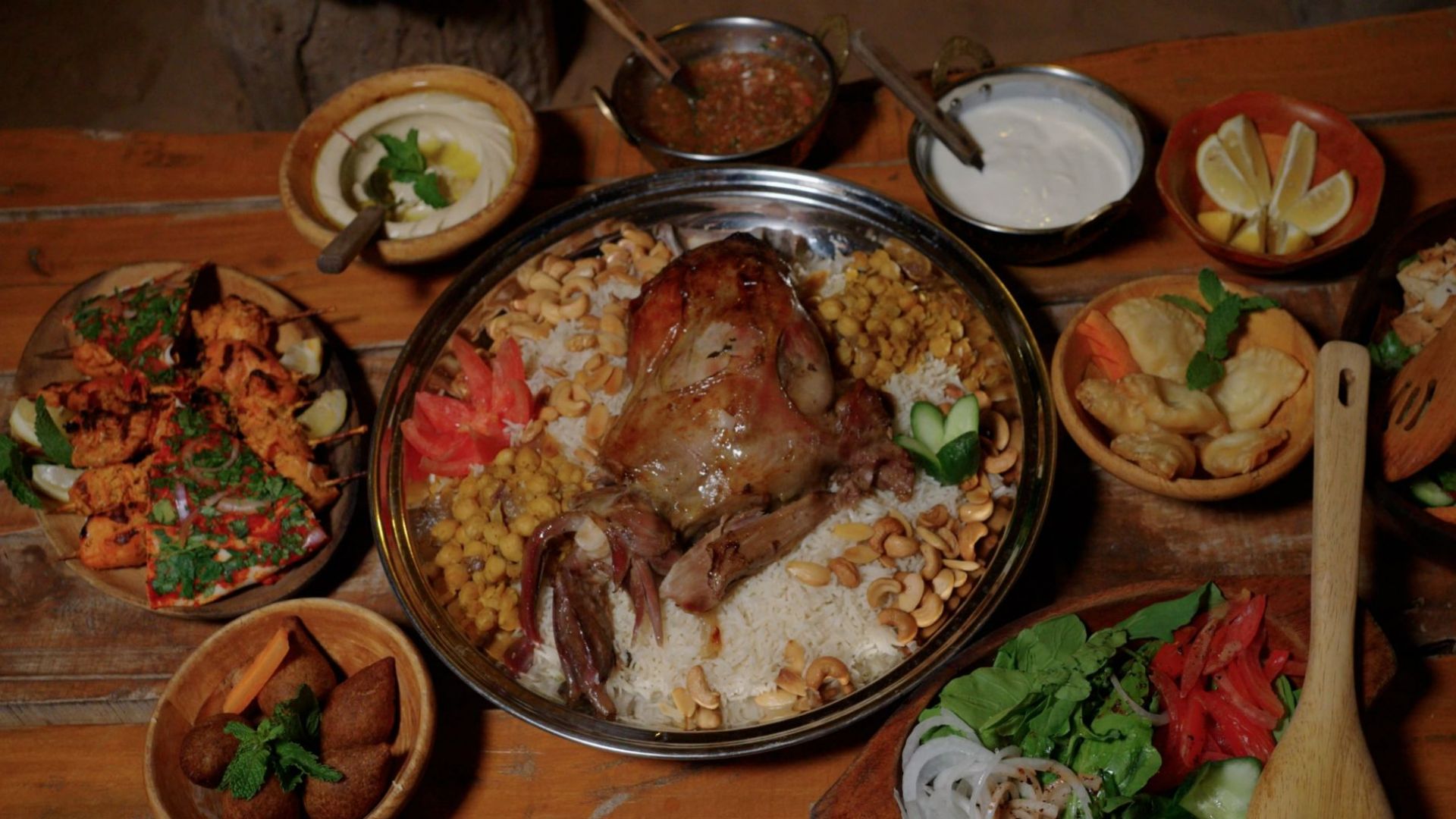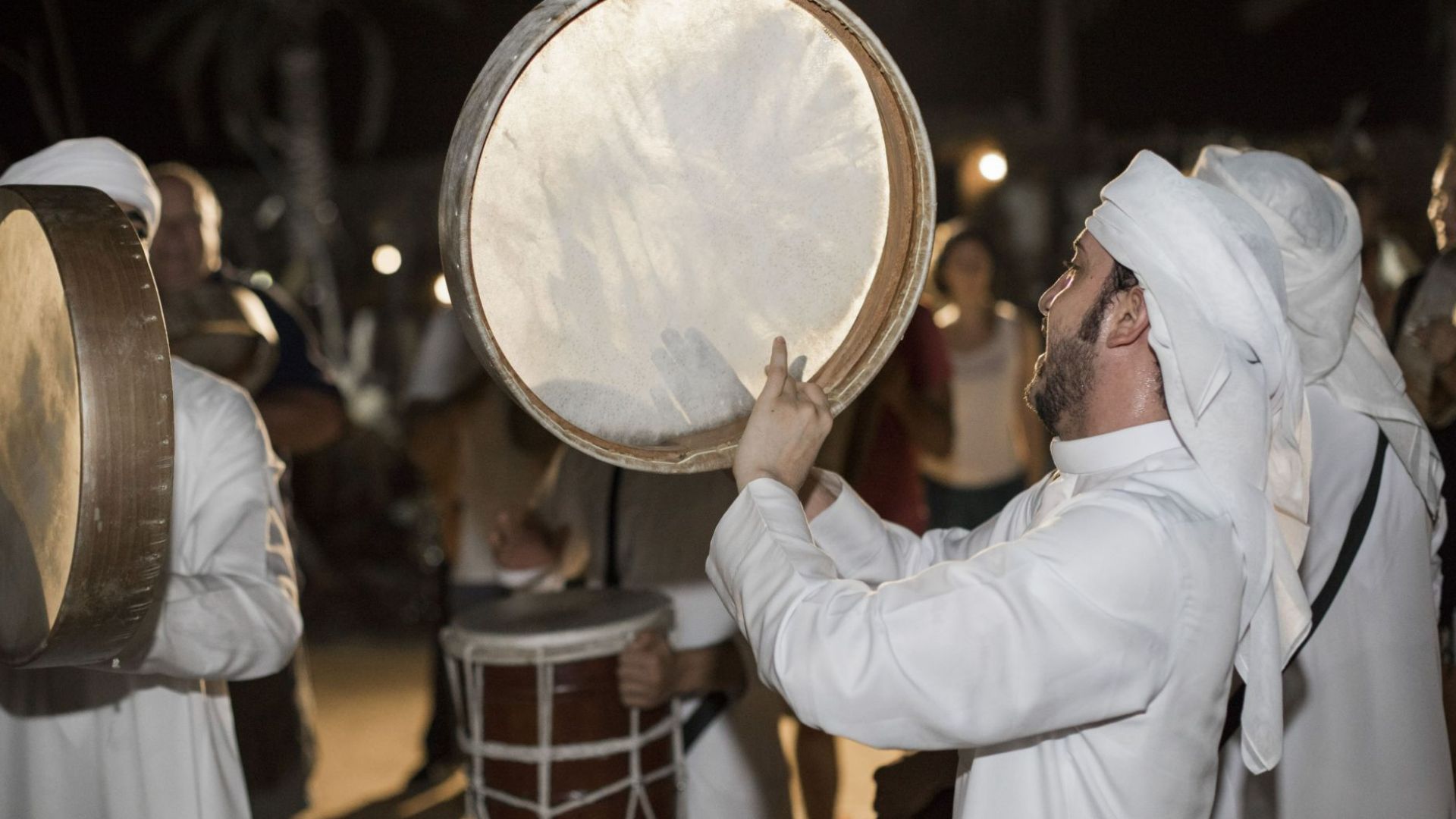 Platinum Heritage – Shared Heritage Desert Safari
Supplied by: Platinum Heritage Desert Safari
Explore the unbeatable magic of the Arabian desert while getting a closer look into Emirati culture and heritage. Let the day wind down while enjoying a delicious dinner and entertainment at the Bedouin-style desert camp.
Highlights
Pick-up from Dubai hotels between 2:30pm and 4:30pm.
Arrive at the Dubai Desert Conservation Reserve to receive your Adventure Pack and try on traditional headwear.
Embark on a wildlife desert drive in an open-top vintage Land Rover.
Enjoy a sunset falcon show by the sand dunes.
Arrive at an authentic torch-lit Bedouin camp.
Be entertained by traditional henna tattoos, live bread-making, Arabic coffee-making and camel rides.
Dinner includes soup, salad, appetiser, main course and dessert.
Enjoy cultural Emirati entertainment performances.
Return to the hotel between 9:30pm and 11:30pm (depends on the season).
What's included
Includes hotel pick-up from urban Dubai area, in a shared air-conditioned vehicle.

The pick-up time is between 2:30pm and 4:30pm depending on the season.

We will notify you that morning of the exact pick-up time. You will return to the hotel between 9:30pm and 11:30pm.

Every booking receives an Adventure Pack including a souvenir bag, refillable stainless-steel water bottle for each guest to keep and a shayla/ghutra headscarf to wear and take home.

As it is warm in the Dubai desert, we recommend (especially during summer) that you wear a hat, sunglasses, sun cream and comfortable cool clothes. During winter (December-February) we recommend that you bring something warm to put on as the temperature drops considerably after sunset.

Dinner includes soup, salad, appetiser, main course and dessert. We also provide vegetarian and vegan meal options. Please inform us when booking so we can make sure you are accommodated.

Bathroom facilities are available in the desert and at the camp.

Your desert safari is conducted by highly-trained conservation guides with extensive knowledge of ecotourism, cultural heritage, history and natural environment of Dubai.

A portion of your desert safari fee is contributed towards local conservation in Dubai.

The following languages are on request and subject to availability (French, German, Italian, Portuguese, Chinese, Spanish and Russian).

Optional photo

Gratuities
Overview
Experience the most awarded desert safari in Dubai. Take a step back in time and experience Dubai as it was in the 1950s on an adventure in the desert with a professional conservation guide.

Unlike other desert safaris, we will take you on a fascinating wildlife drive in vintage Land Rovers. As the first motorised vehicles used in the Dubai desert, these Series 1 and 2 Land Rovers have become symbolic of Dubai's heritage and venturing to unexplored territories.

Spot native wildlife like Arabian oryx in the Dubai Desert Conservation Reserve and stop at a natural ghaf tree forest in the dunes for the most spectacular photo opportunities in the desert. Learn about the unique desert ecosystem and discover how the Bedu survived in the desert, in harmony with the native animals and plant life.

Witness a spectacular falcon show led by a professional falconer and watch these magnificent birds in full flight. Learn about ancient training techniques and how the Bedouin used falcons for hunting. Watch the Arabian sun set over the sand dunes – the perfect backdrop.

Afterwards, arrive at an authentic Bedouin camp, gently lit with traditional lamps and nestled inside a private desert retreat. Discover the rich culture and traditions of the emirate's heritage with live demonstrations of Arabic coffee and bread making, henna painting, camel rides and traditional performances. Feast on a four-course dinner under the stars, afterwards relax in our Arabic majlis area.

History comes to life in this once-in-a-lifetime desert safari in Dubai!
Know before you go
Please be prepared for a pick-up between 02.30pm – 04.30pm. A confirmation with a precise pick-up time will be sent to your email or phone before 1pm on the day of the excursion. If we are not able to reach you, we kindly ask you to contact us.

Pick-up from private residences cannot be accommodated, only from hotels.

A private car booking is required if travelling with children under 5 years old.

Vegetarian/child meals/kosher meals are available upon request on booking.

As our safari drives do not do dune driving, pregnant ladies can join our safari till the second trimester. After that they can spend time at the camp.

In case of changes to timings or otherwise, we can reach out to the hotel and guests directly if their working contact number is provided.

We strongly recommend that you take out adequate travel insurance that will cover you in case of unforeseen circumstances that prevent you from joining your scheduled tour.

We will be more than happy to provide evidence to your insurance company if you're unable t
Cancellation policy
For a full refund, cancel at least 24 hours before the booked date. No-shows and late cancellations are non-refundable.
Opening times
Monday

08:00 AM - 09:00 PM

Tuesday

08:00 AM - 09:00 PM

Wednesday

08:00 AM - 09:00 PM

Thursday

08:00 AM - 09:00 PM

Friday

08:00 AM - 09:00 PM

Saturday

08:00 AM - 09:00 PM

Sunday

08:00 AM - 09:00 PM
Additional Information
Pick-up times will vary throughout the year. In order for you to plan your day, please be prepared for a pick-up between the following times:

October – February: 2:30-3:30pm

March – May: 3-4pm

June – September: 3.30-4.30pm

A confirmation with a precise pick-up time will be sent to your email or phone by 1pm on the day of the excursion. If we were not able to reach you, we kindly ask you to contact our office on 04 440 9827.

We strongly recommend that you take out adequate travel insurance to cover you in case of unforeseen circumstances that prevent you from joining your scheduled tour.

We will be more than happy to provide evidence to your insurance company if you're unable to join us.

We don't pick up guests from private residences in Dubai unless you have booked a private car. If you are staying at a private residence, we can pick you up from the nearest hotel.

Children over five years old and under 12 will be accepted at the child rate.

A private car booking is required if travelling with children under five years old.

So that you never feel overcrowded, we restrict numbers to 75-100 guests in our very spacious camps.

Due to health concerns, the wildlife drive is not recommended for pregnant guests within their third trimester.

The camel ride is at our camp after dark. For the safety of the camels and our guests, these are short rides in a lit area. For longer camel rides, please see our camel desert safari.

Some vehicles can accommodate a maxim