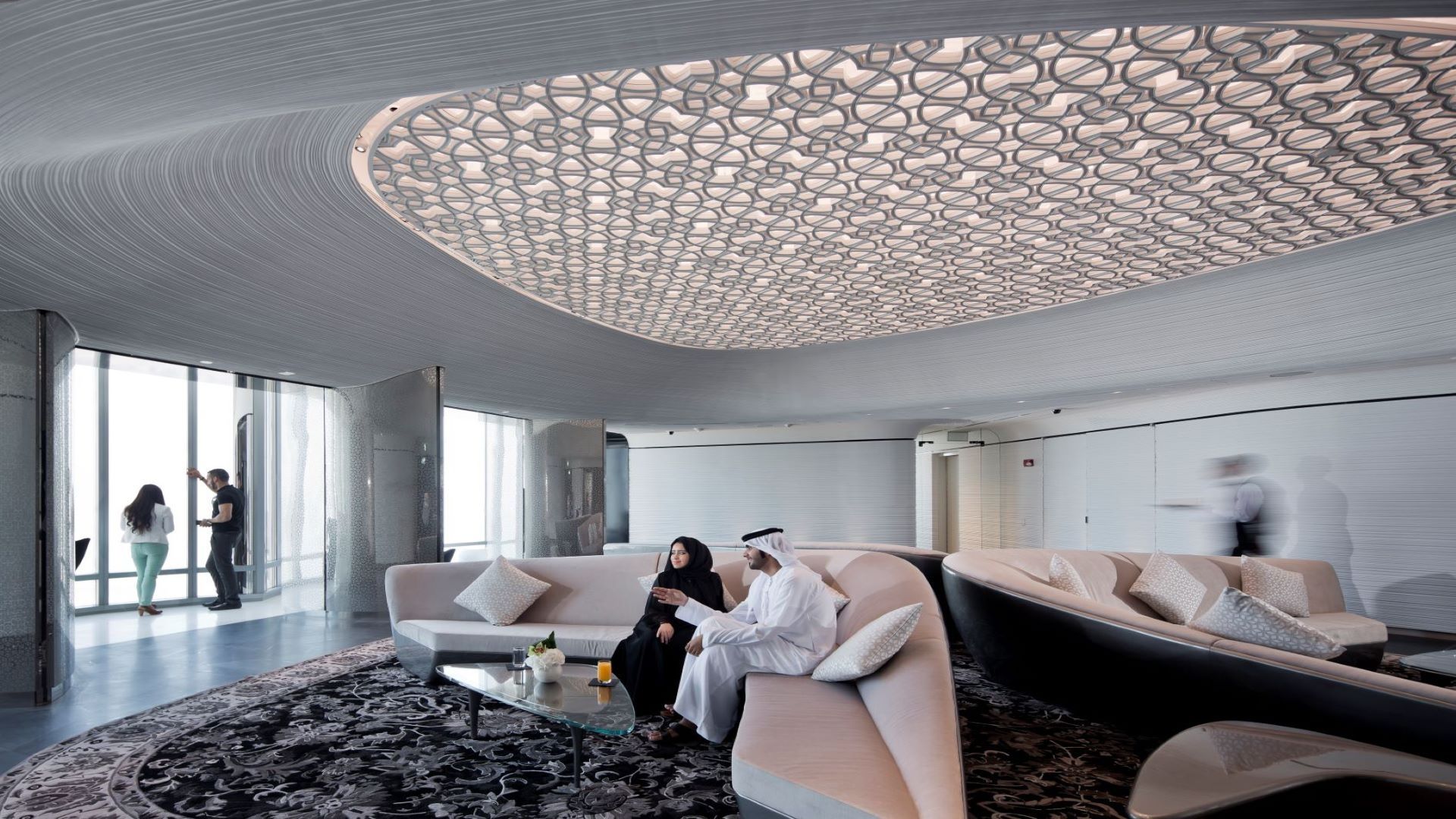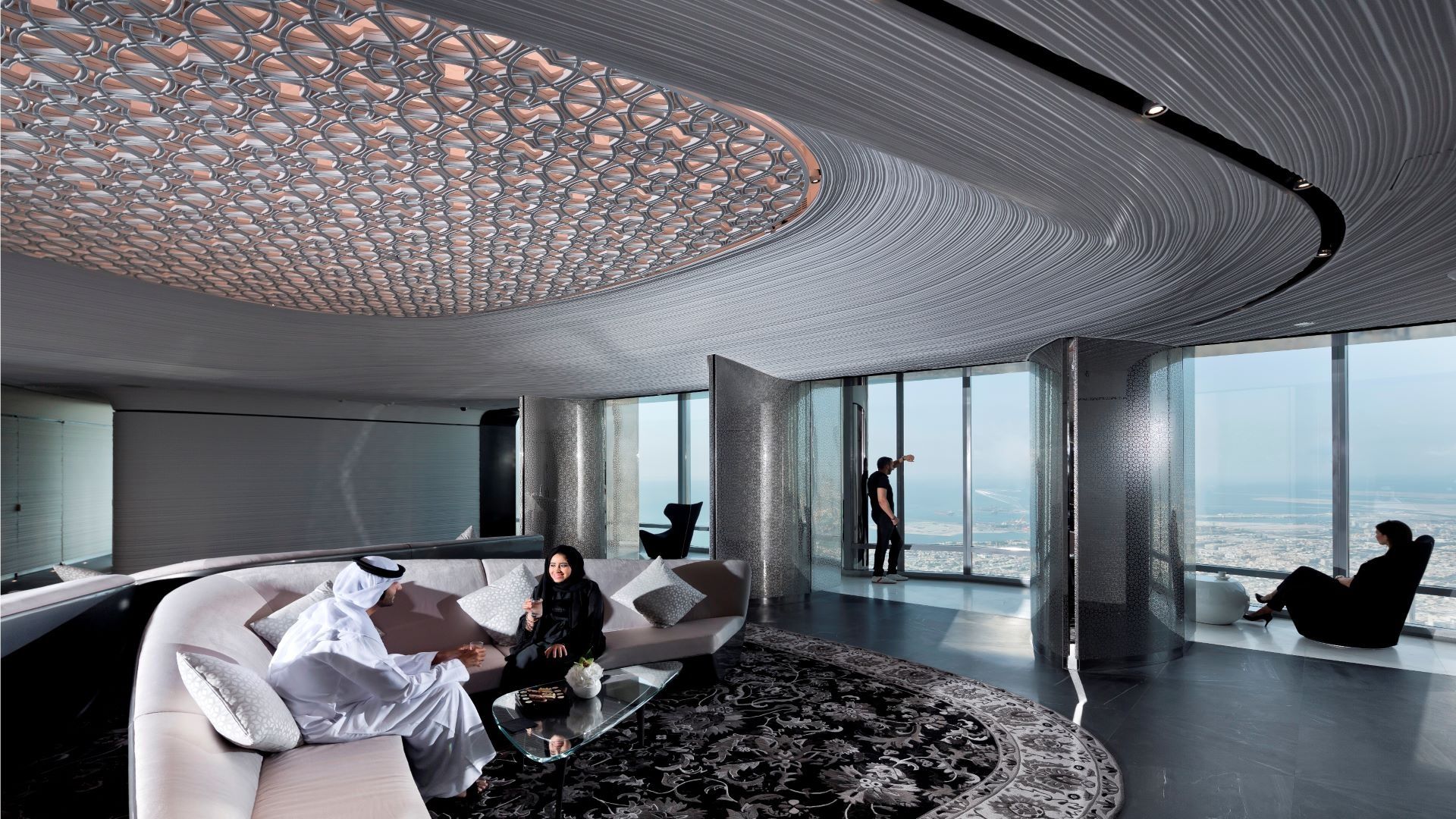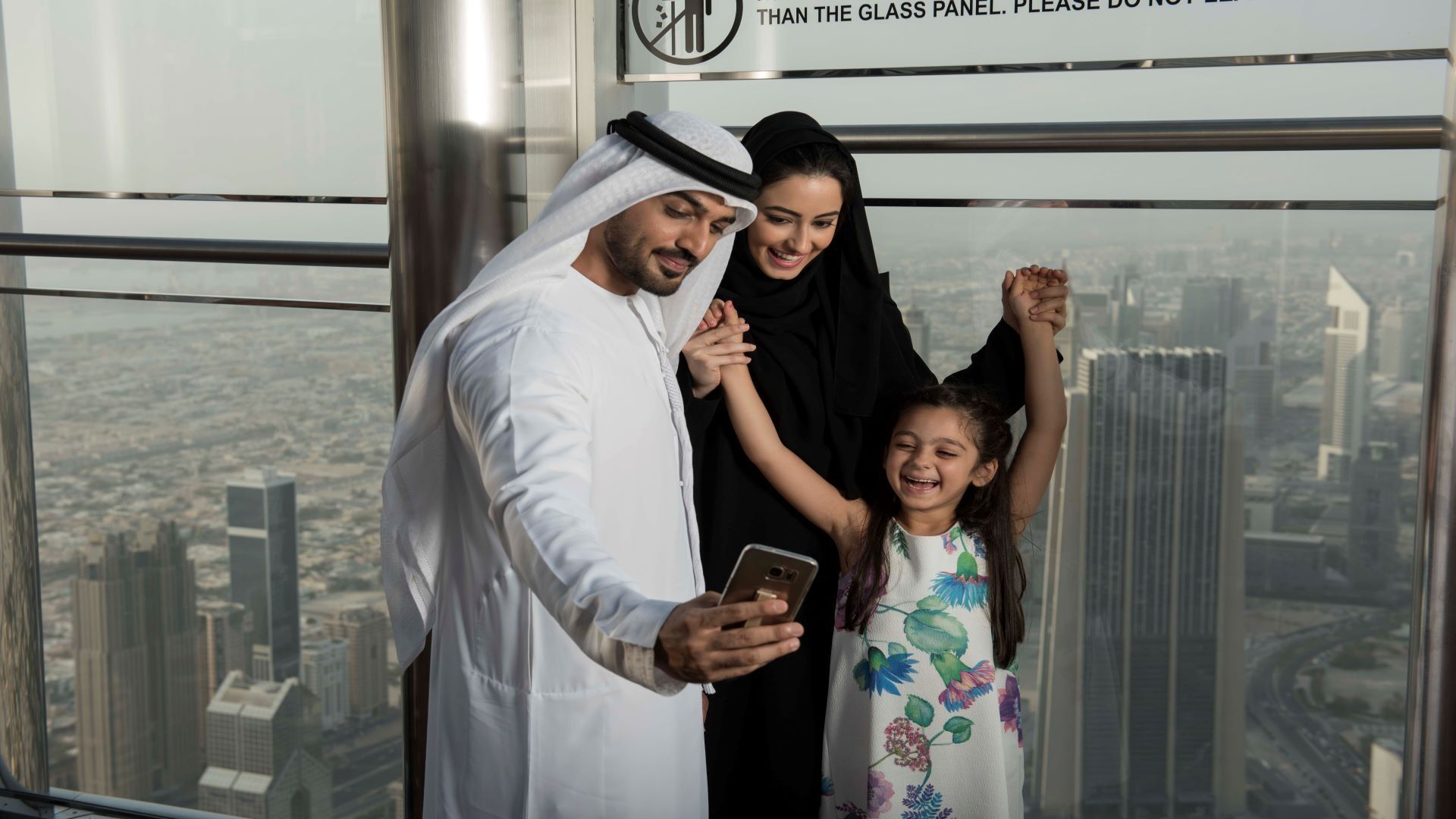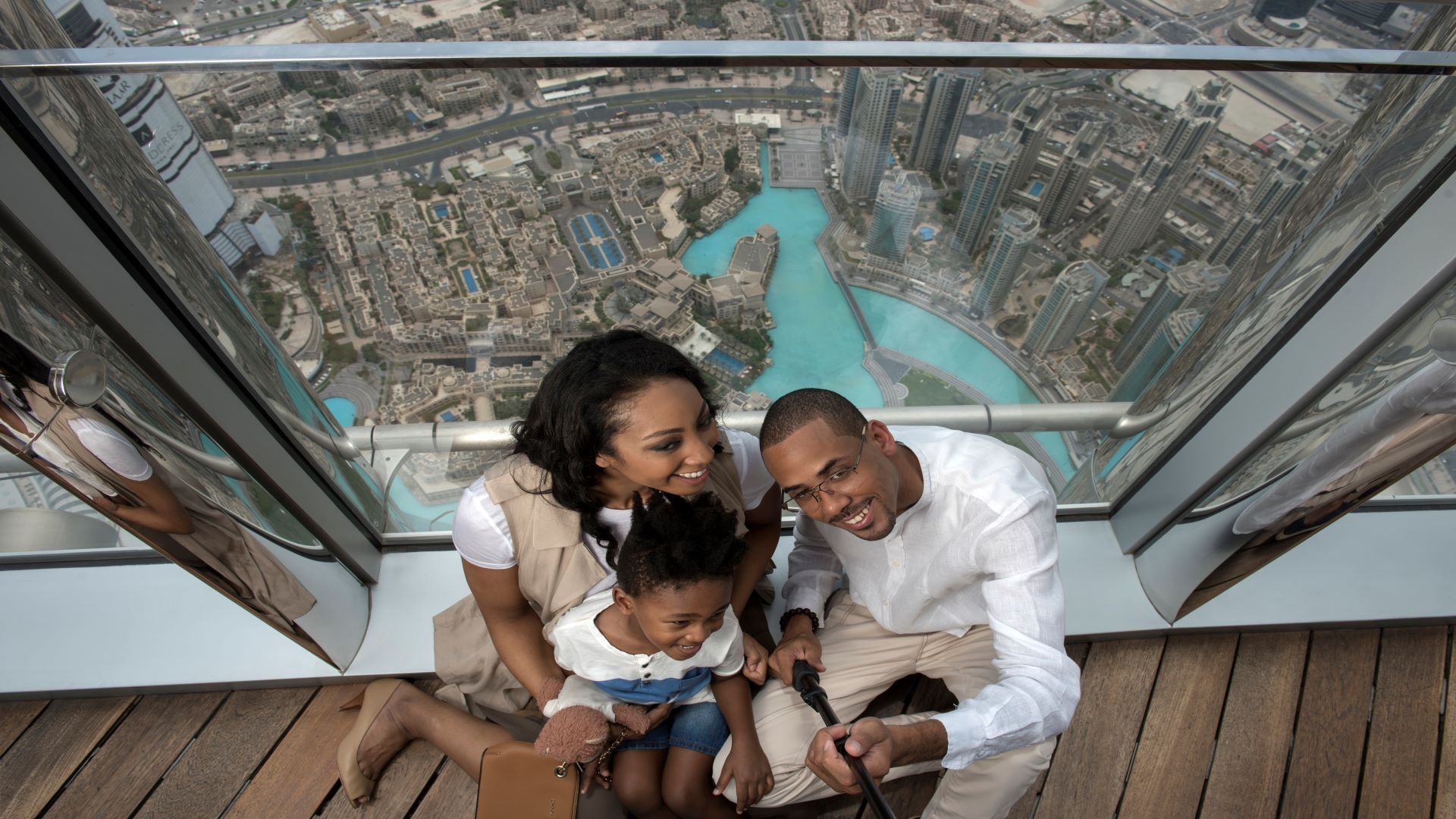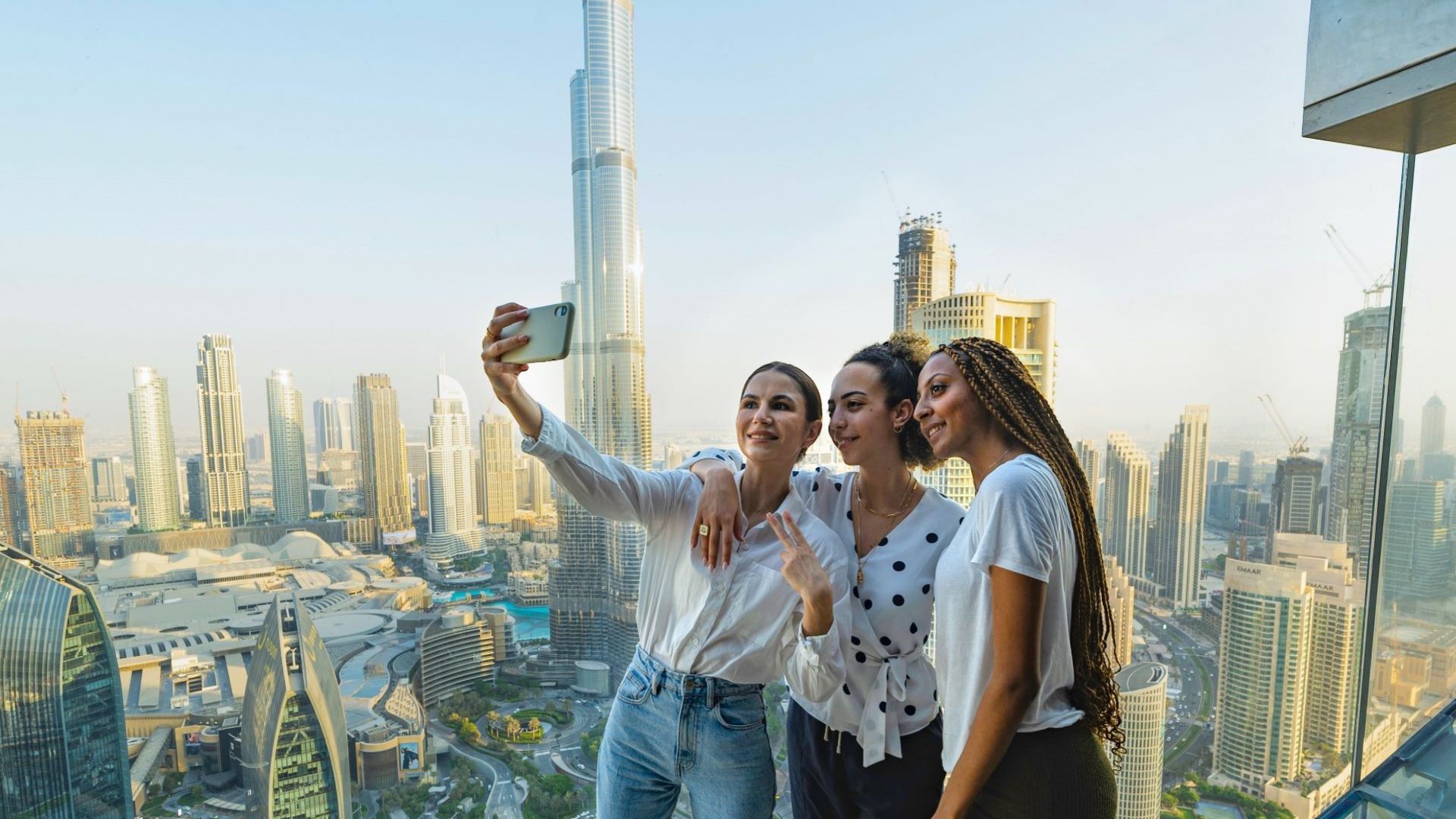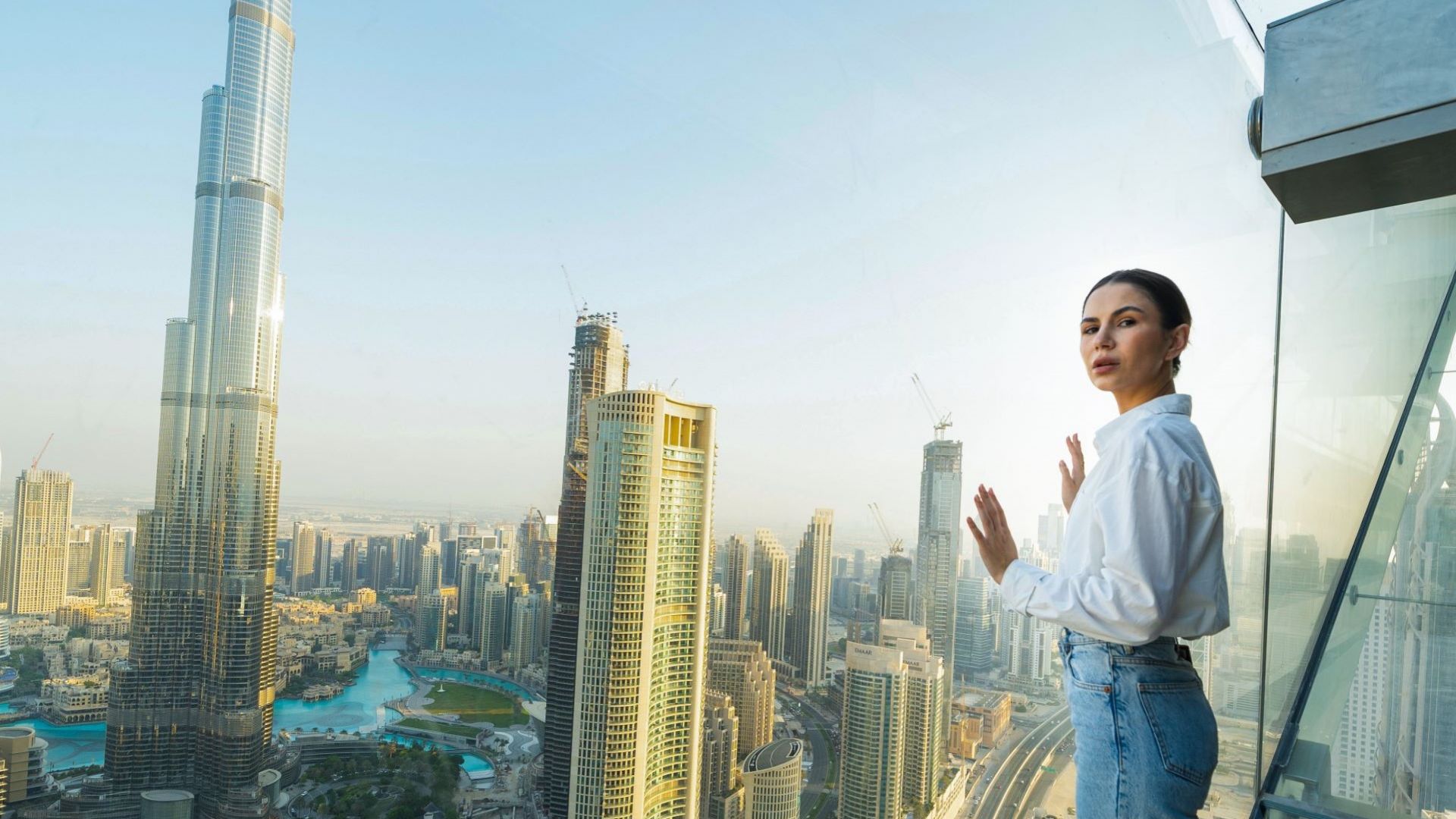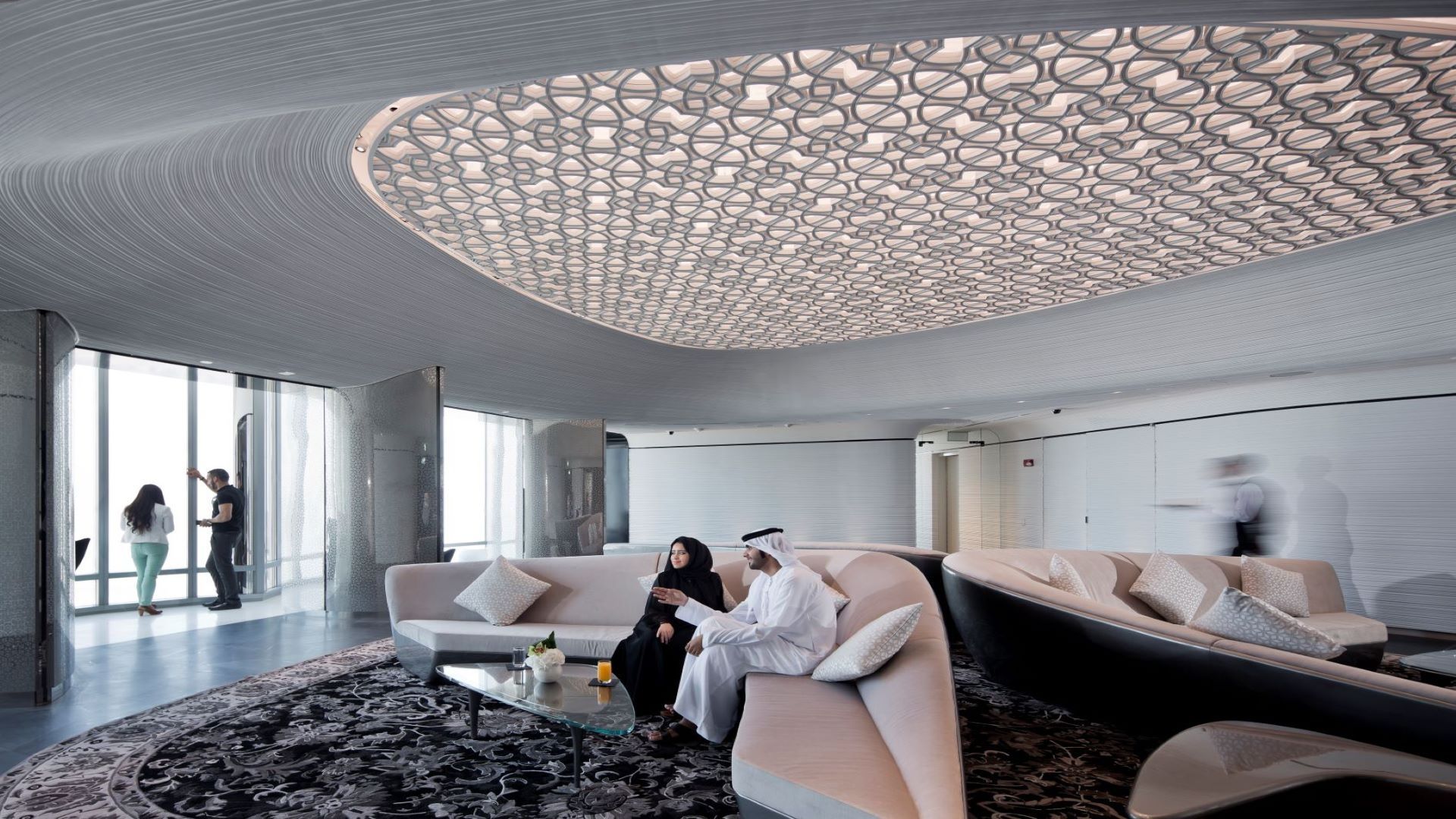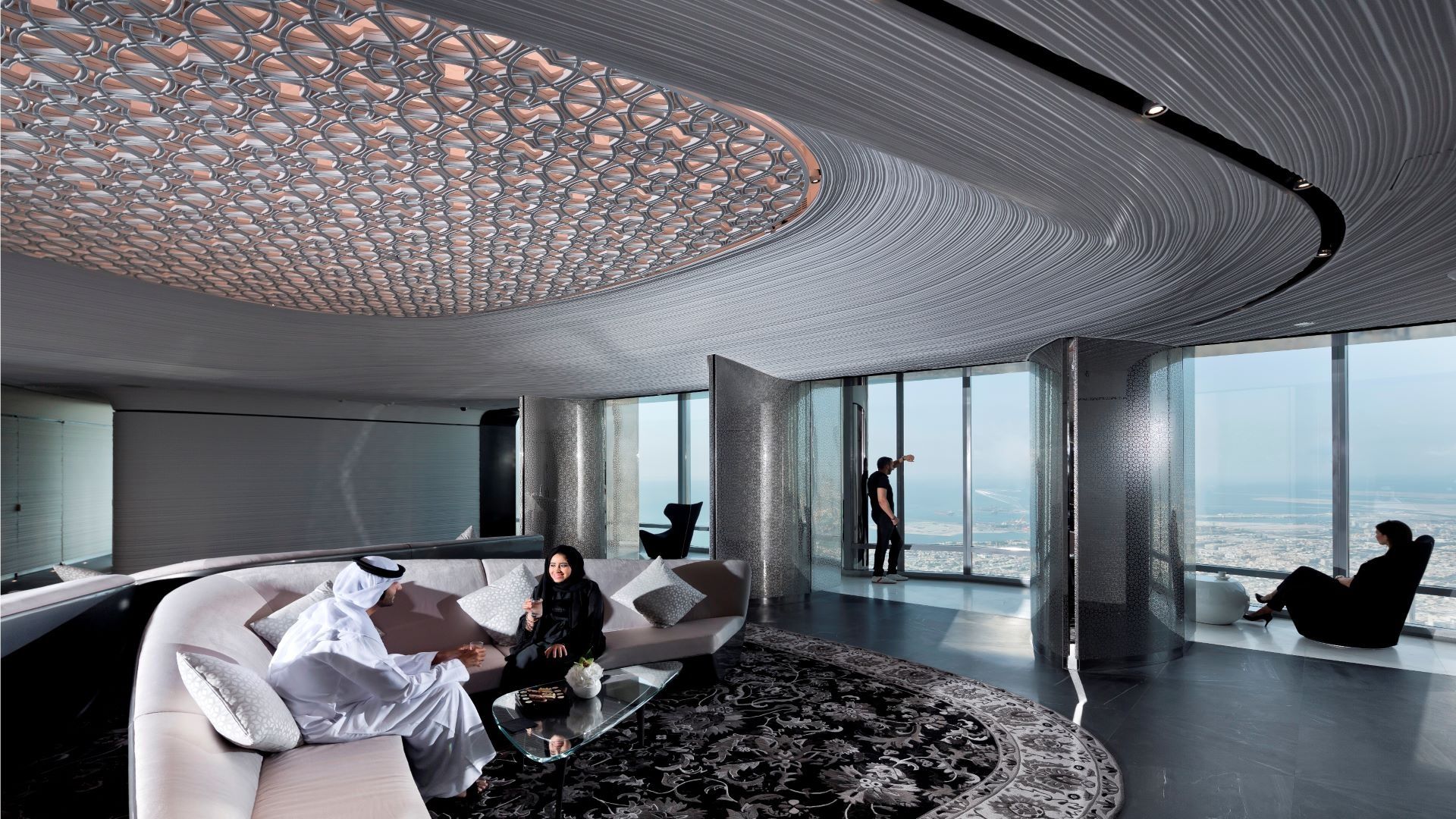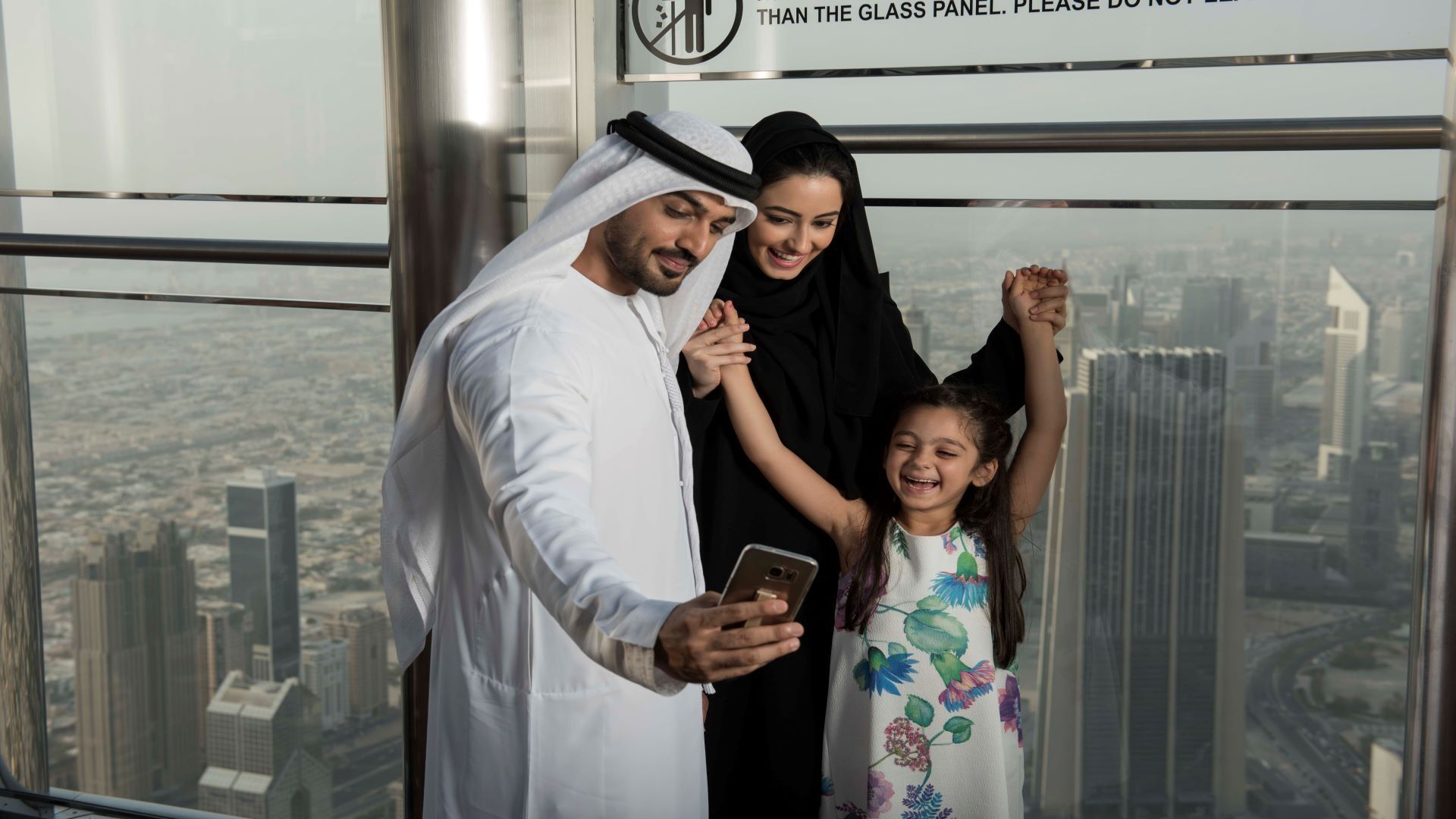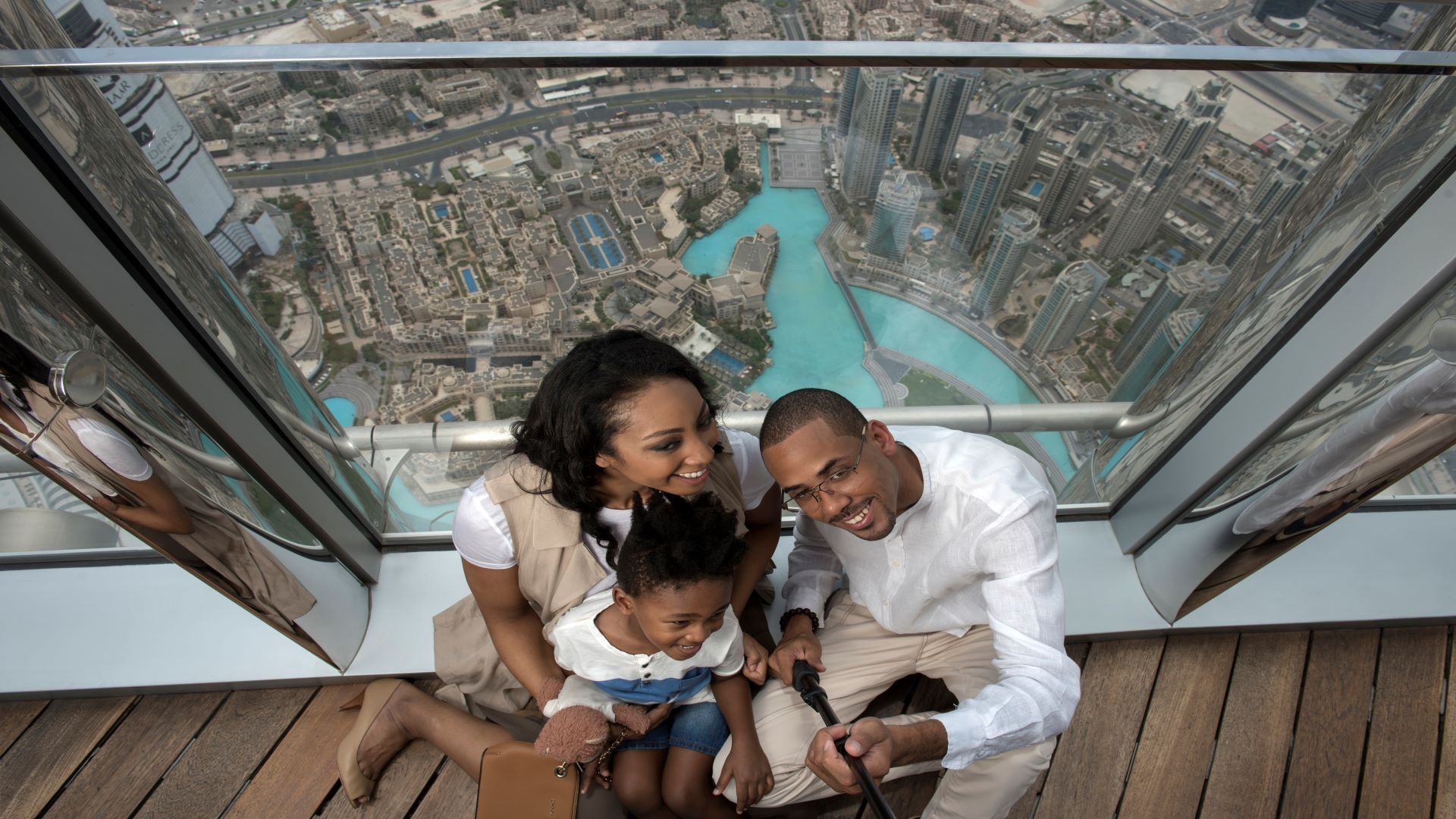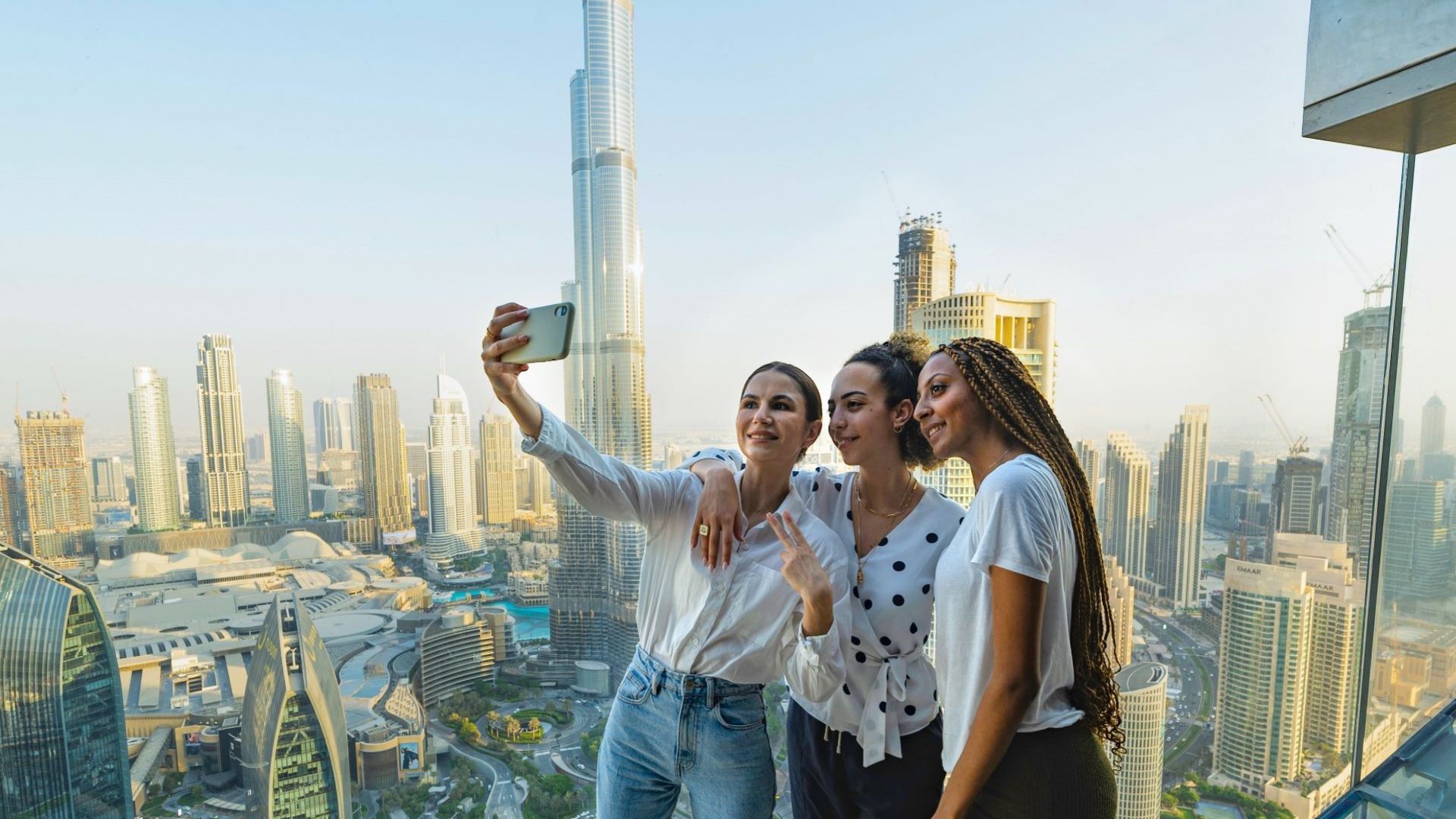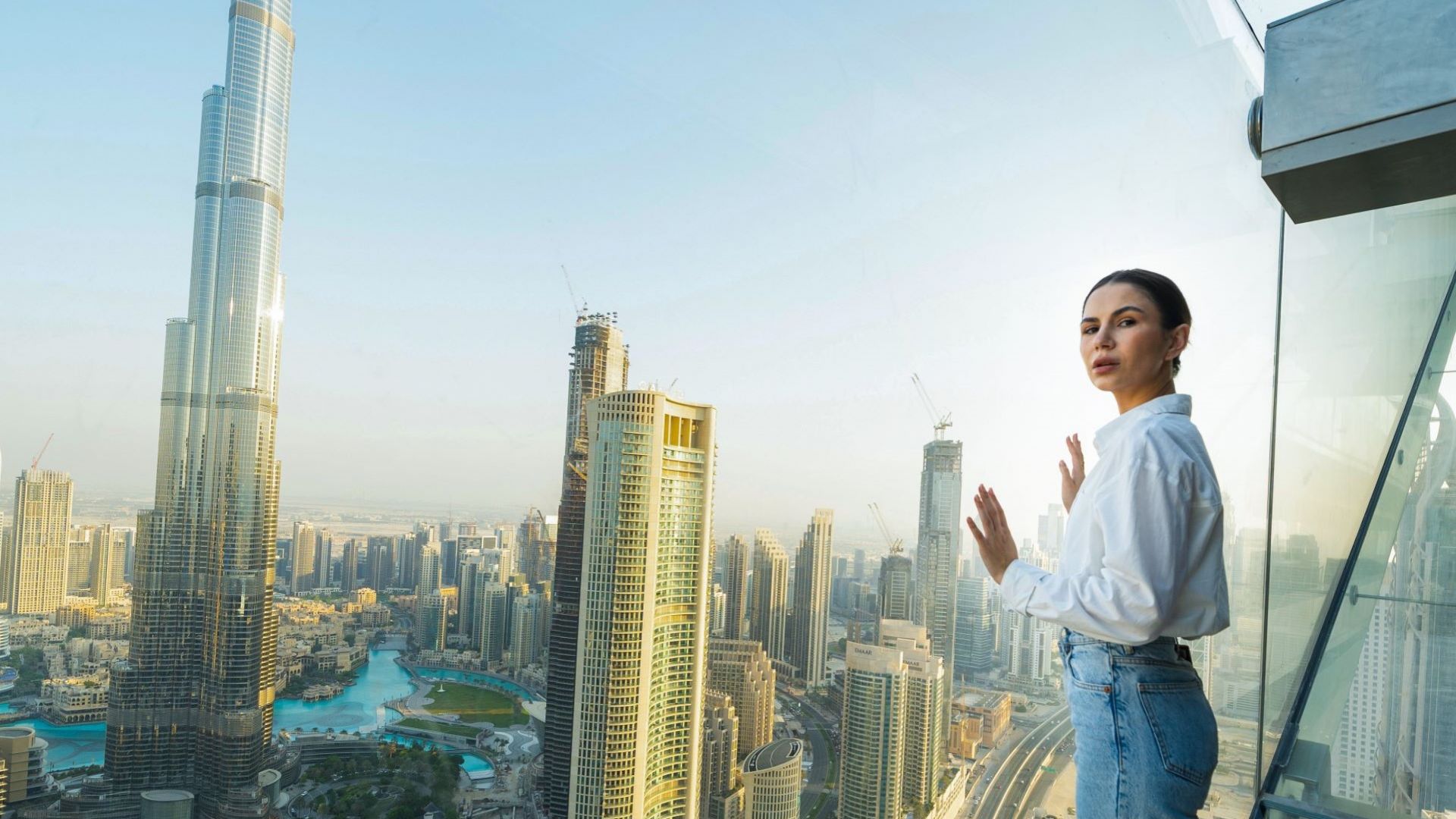 At the Top, Burj Khalifa SKY and Sky Views Observatory
Supplied by: At The Top, Burj Khalifa
Push the limits with this limitless combo! This is your chance to explore cloud nine from the top of the world's tallest building before heading to the 53rd floor of Address Sky View to enjoy a different angle of the ever-growing Dubai skyline. This is the perfect combination to make the most of the city's skyscrapers. Choose if you'd like to visit during prime or non-prime hours, and get ready to experience new heights.
Highlights
Thrilling adventures
Breathtaking views from Burj Khalifa levels 124, 125 and 148
Ride up the world's tallest tower in one of the world's fastest elevators
Glass slide from level 53 down to level 52
Panorama 52 restaurant
Ride in a scenic elevator
What's included
At the Top, Burj Khalifa SKY - levels 124, 125 and 148

Access to the Sky Views Observatory

One complimentary glass slide per ticket at Sky Views

Complimentary Wi-Fi access

Extra slides

Food and beverages

Transfers

Edge Walk experience
Overview
Unmatched views of Dubai are waiting for you at the top of the world's tallest building. Visit Burj Khalifa levels 124, 125 and 148 before heading to the nearby Sky Views observatory. There, a thrilling slide down a glass tunnel from the 53rd to the 52nd floor awaits. Glide, slide and enjoy unlimited fun at Dubai's most incredible attractions.
Know before you go
Kindly be informed that lighters, e-cigarettes, laptops, food items, sharp items, and baby strollers are not allowed inside the attraction and have to be stored in the luggage room.

Wear modest and comfortable clothing – no loose dresses, skirts, flip flops, loose footwear, or long and loose scarves. Please notify the Sky Views staff of any pre-existing health conditions, including any physical limitations or medical conditions including, but not limited to, neck weakness, back weakness, broken bones, heart conditions, nervous disorders, motion sickness, epilepsy, or pregnancy.

Please note that minors under the age of 18 require the consent of their parent/s in person.

 

COVID-19 prevention measures:

We follow the below rules to make your visit safe based on the Government's latest health, hygiene and social distancing regulations:

Customers and staff must wear masks at all times

Two-metre social distancing measures are displayed on all clearly visible areas within the facility and must be adhered to

Anyone entering the site, including staff and customers, must undergo thermal screening and temperature checks

Weight requirement for this experience is 50 to 100kg

Height requirement for this experience is between 130 and 210cm

Please notify Sky Views staff of any disability, intellectual or physical, that would prevent you from completing the tasks throughout the experience.
Cancellation policy
For a full refund, cancel at least 24 hours in advance of the start time. No-shows and late cancellations are non-refundable.
Opening times
Monday

10:00 AM - 11:30 PM

Tuesday

10:00 AM - 11:30 PM

Wednesday

10:00 AM - 11:30 PM

Thursday

10:00 AM - 11:30 PM

Friday

10:00 AM - 11:30 PM

Saturday

10:00 AM - 11:30 PM

Sunday

10:00 AM - 11:30 PM
Additional Information
Please note that this ticket includes two experiences: access to At The Top, Burj Khalifa SKY and Sky Views observatory at Address Sky View. The experiences take place in two different locations in Downtown Dubai.

You can access all three levels at At The Top, Burj Khalifa for the following durations:

148th floor: 45 minutes

124th and 125th floor: 90 minutes

Directions for At the Top, Burj Khalifa SKY:
To collect their tickets and enter, customers must visit the main counter of At The Top (LG Level, The Dubai Mall). They can then proceed to the attraction where they have to present their printed ticket along with a booking confirmation.

Sky Views Observatory:
Guests can experience Sky Views Observatory for 60 minutes.

Directions for visiting Sky Views Observatory:
Sky Views can be accessed through the Address Sky View hotel, the latest addition to the Address Hotels & Resorts five-star luxury brand. Access is via the Tower 1 entry point, next to residents entrance. Sky Views is a conveniently accessible landmark, adjacent to the Dubai Metro and public walkway system, and situated at the junction near Sheikh Zayed Road and The Dubai Mall.

Note to B2B agents: there is a 90-day availability booking window. This means the experience can be booked up to 90 days prior to the actual visit date.