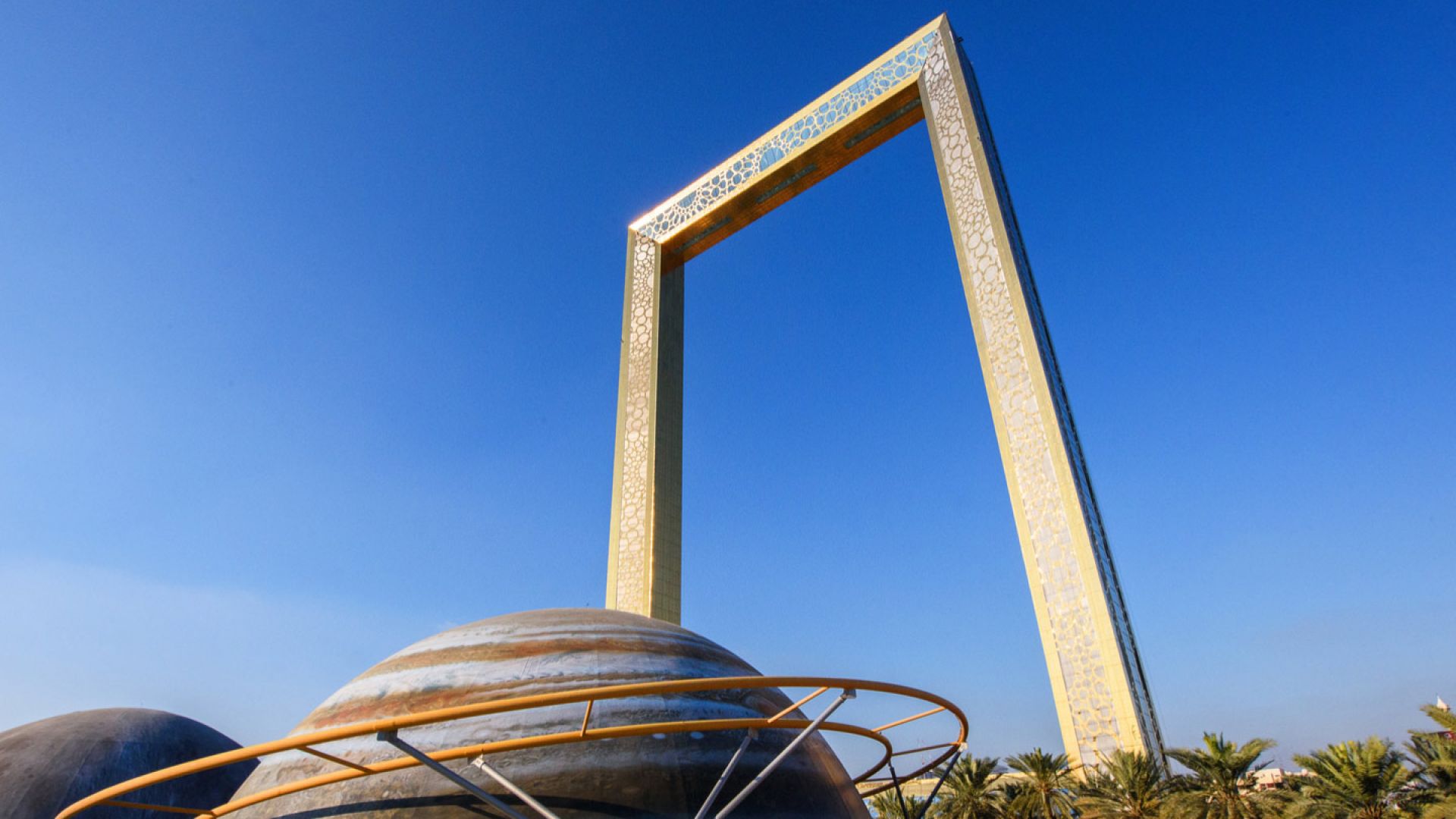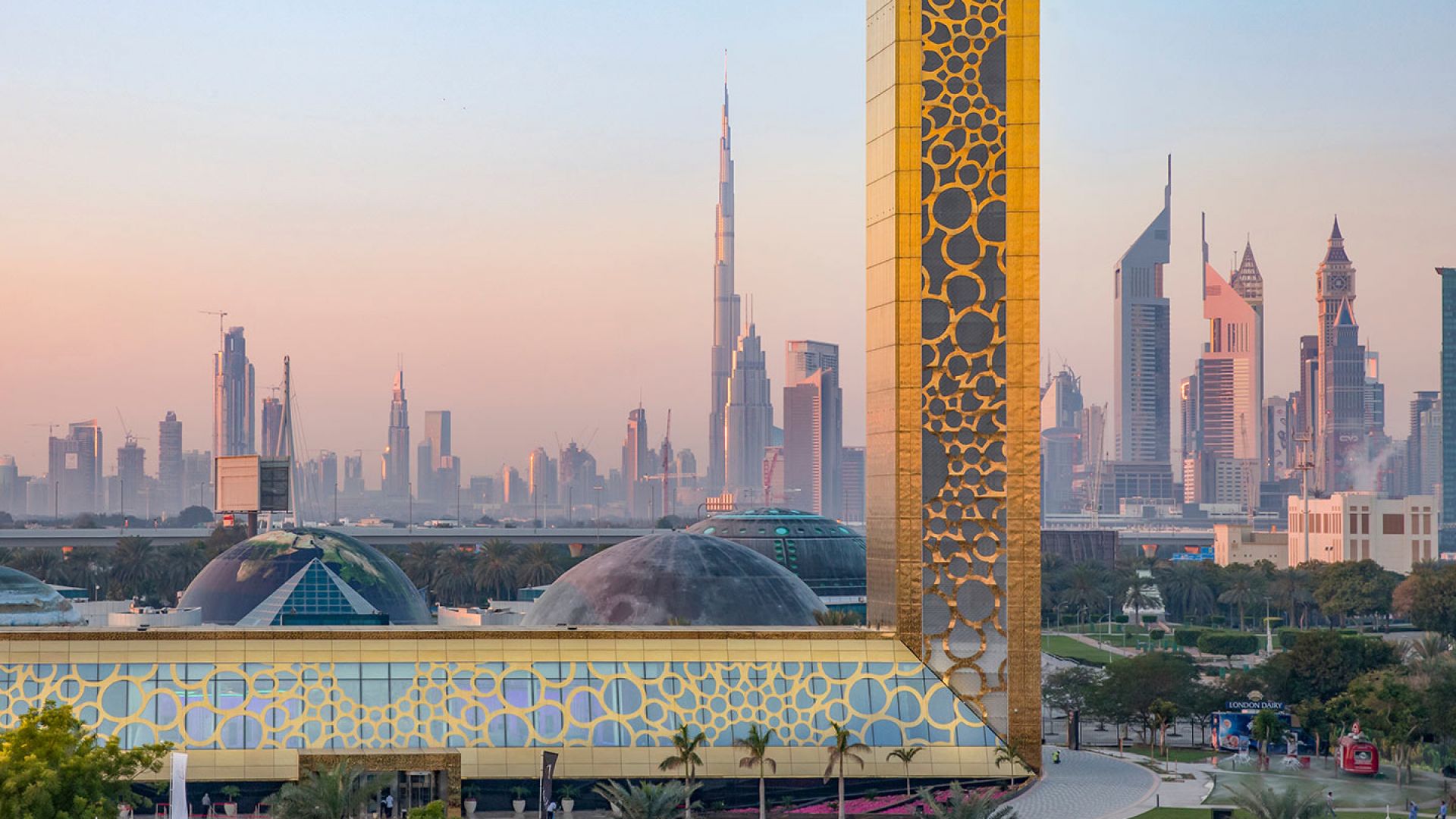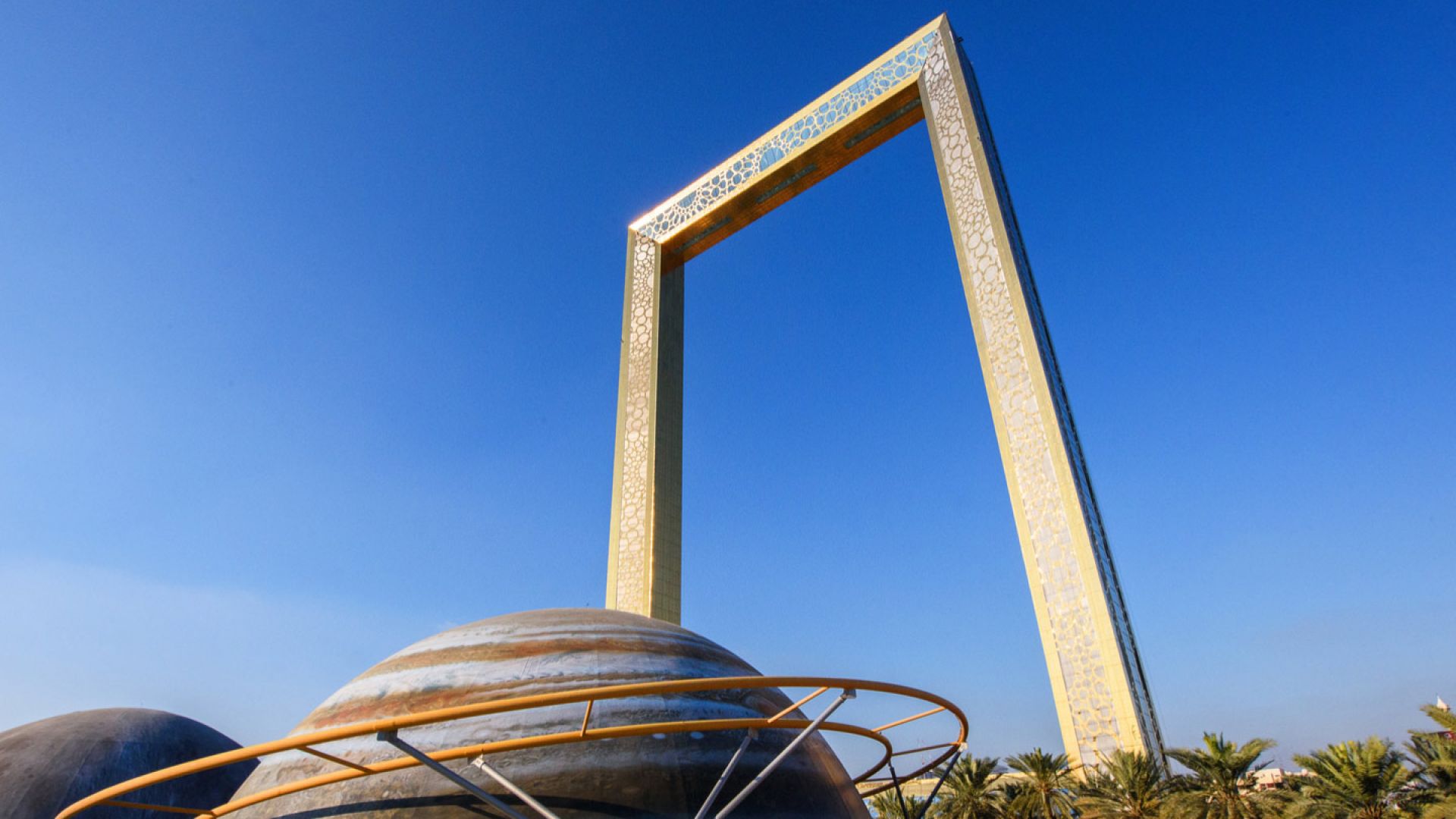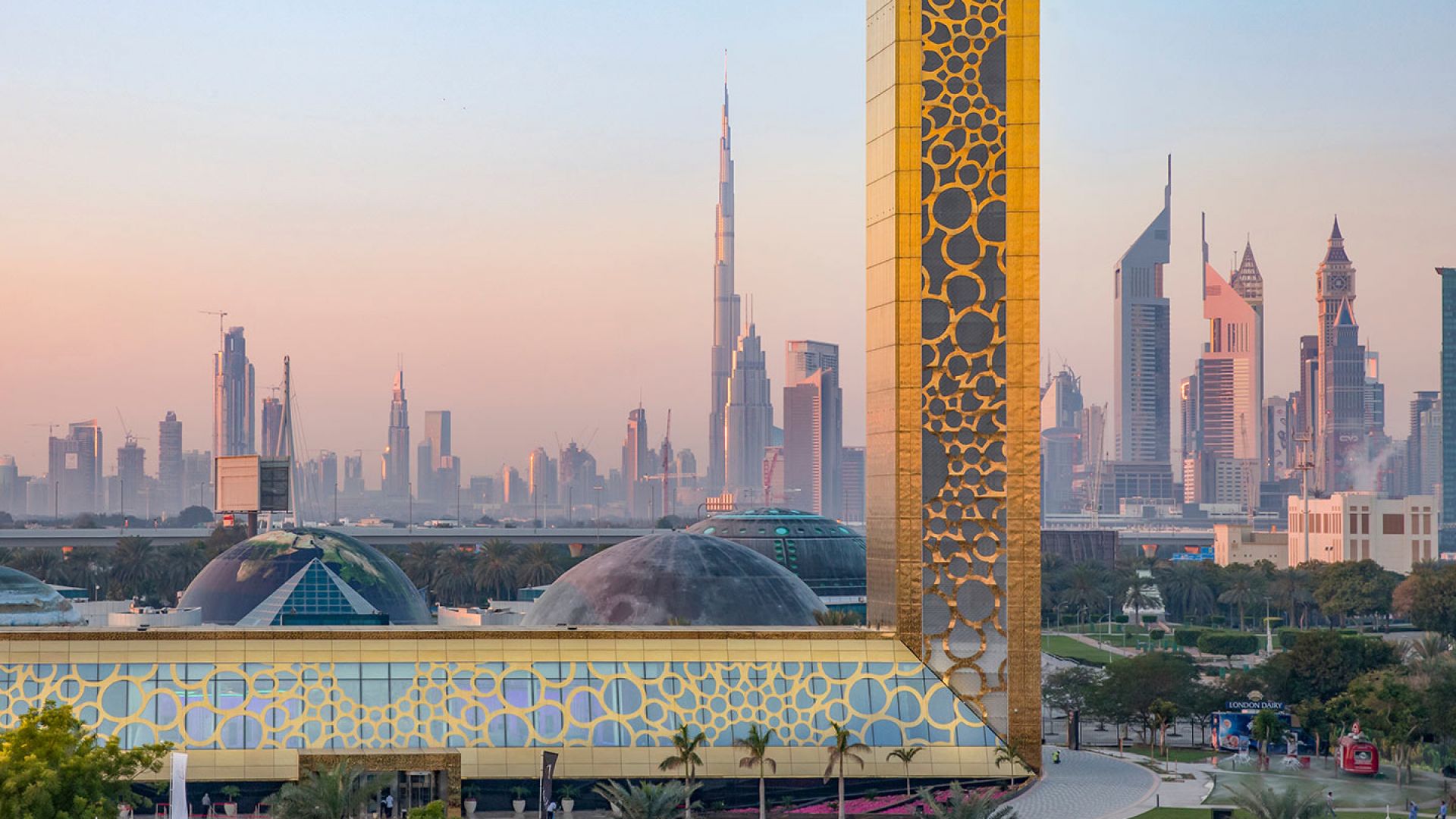 Dubai Frame - Entrance Ticket
A unique cultural landmark, Dubai Frame is an iconic structure that 'frames' impressive views of the city's old and new neighbourhoods, while serving as a metaphorical bridge between Dubai's rich past and magnificent present. Offering panoramic vistas over the city, Dubai Frame celebrates the story of the emirate, from its early establishment to its ambitious future plans.
Highlights
Dubai Frame measures 150m high and 93m wide
Over 9,900 cubic metres of reinforced concrete, 2,000 tonnes of steel and 2,900sqm of laminated glass were used in its construction
More than 15,000sqm of gold-coloured stainless steel covers Dubai Frame, which incorporates a ring design inspired by the Expo 2020 Dubai logo
Dubai Frame's rectangular design was inspired by the 'golden ratio' of 1.618, which many architects and artists believe forms an ideal structural balance
The elevator to the Sky bridge carries visitors past 48 floors in 55 seconds
What's included
General admission

Food and drink

Transfers
Overview
The visitor journey at Dubai Frame comprises three distinct experiences designed to represent the past, present and future of Dubai.

Following a brief exhibition on the construction of the monument, guests are welcomed to the Old Gallery, a multimedia exhibition charting the city's rapid transformation from a centre for trading and fishing to a thriving modern metropolis, with fascinating insights into Emirati heritage. Many 3D projections and special effects contribute to the multi-sensory experience, which brings the sights, sounds and smells of Old Dubai to life.

A high-speed elevator ride then carries visitors to the Sky bridge level, a 150m-high viewing platform with breathtaking 360-degree views of the city. The historical districts of Old Dubai, including landmark areas such as Deira, Umm Hurair and Karama, are visible to the north. Meanwhile, the gleaming skyscrapers, which characterise the Downtown hubs of New Dubai, can be seen to the south. The spacious viewing gallery incorporates innovative features such as augmented reality screens, which allow guests to easily identify the city's various buildings and landmarks. A 25sqm transparent walkway that runs along the centre of the Sky bridge completes the experience, offering a dramatic glimpse of the ground directly beneath the Frame.

After going back down the elevator on the other side to the mezzanine level, visitors are treated to a cutting-edge presentation at the Future Gallery, where interactive projections and virtual reality technology offer an vivid glimpse into the evolution of the city 50 years from now.
Know before you go
• Dubai Frame is located in Zabeel Park

• Visitors can easily access Dubai Frame from Gate 4 along Sheikh Rashid Road

• Visitor parking is available free-of-charge

• The closest metro station is Al Jafiliya on Dubai Metro's Red Line

• Entry is free for children under three and People of Determination
Cancellation policy
No cancellation or rescheduling allowed.
Additional Information
• Dubai Frame is located inside Zabeel Park.
• Visitors can easily access Dubai Frame through Gate 4 from Sheikh Rashid Road
• Please present your voucher at the park entrance and skip the line to enter the park. Please note you may still need to queue for entrance to the frame.
• Entry is free for children under three, and People of Determination