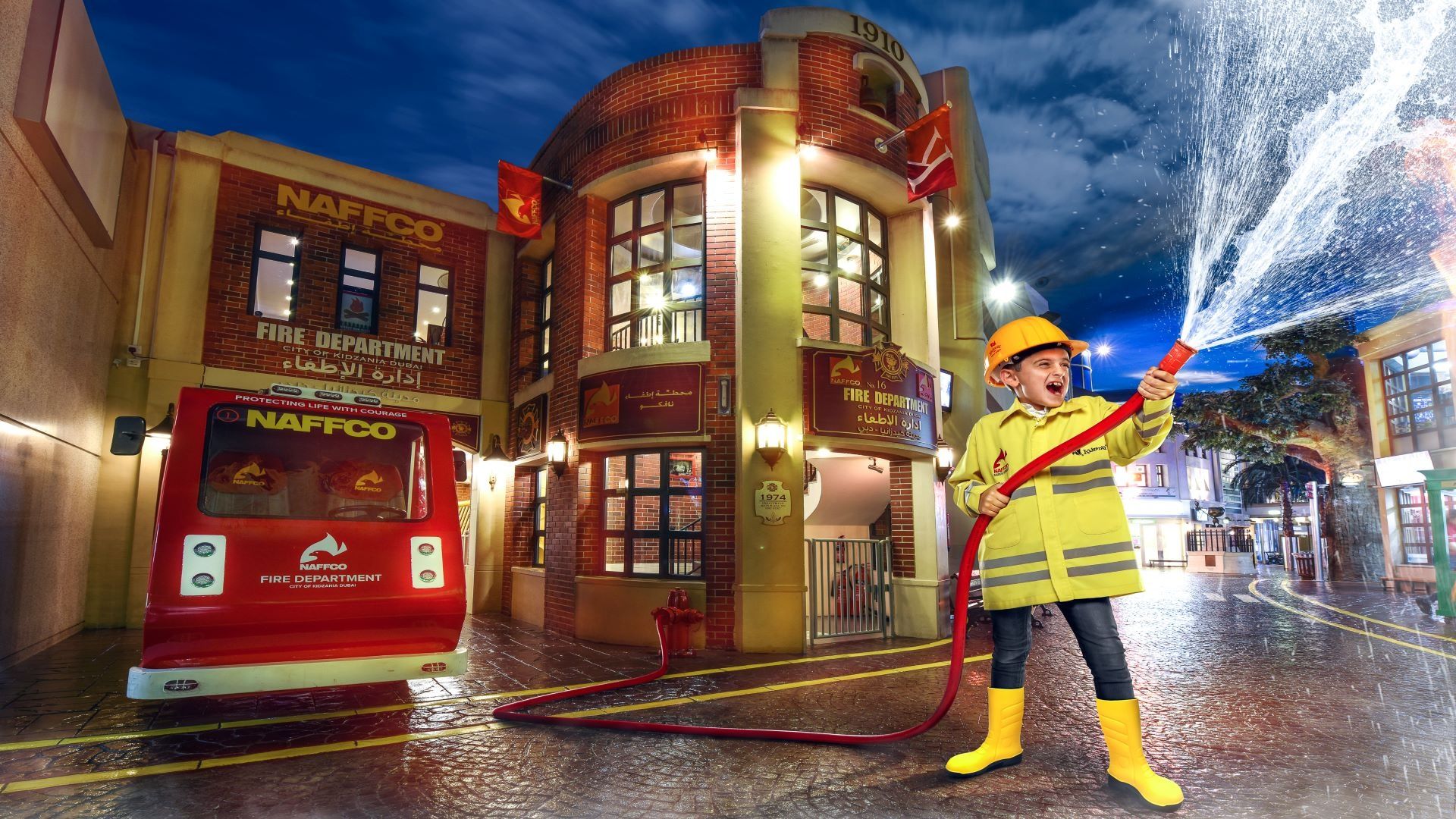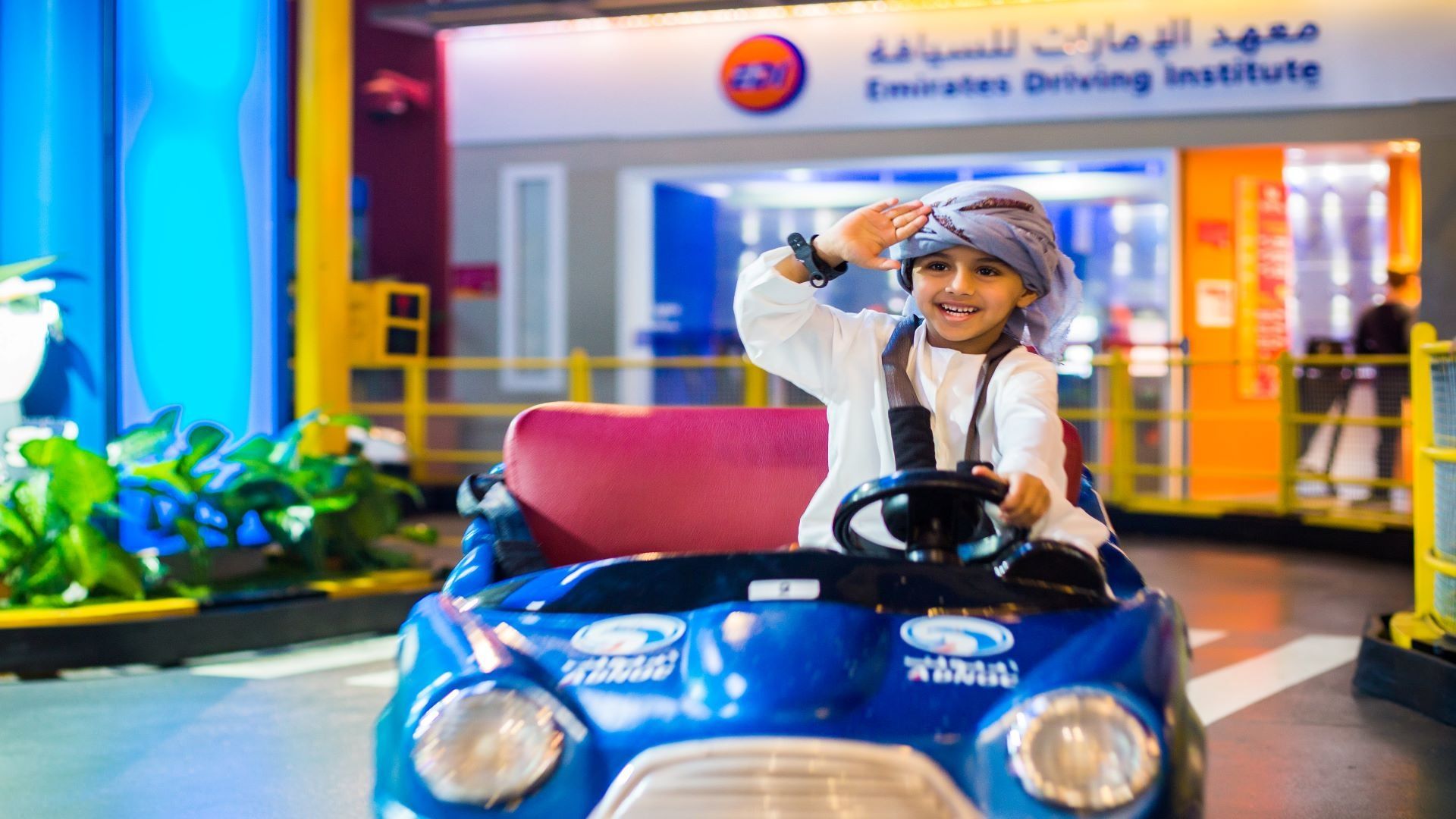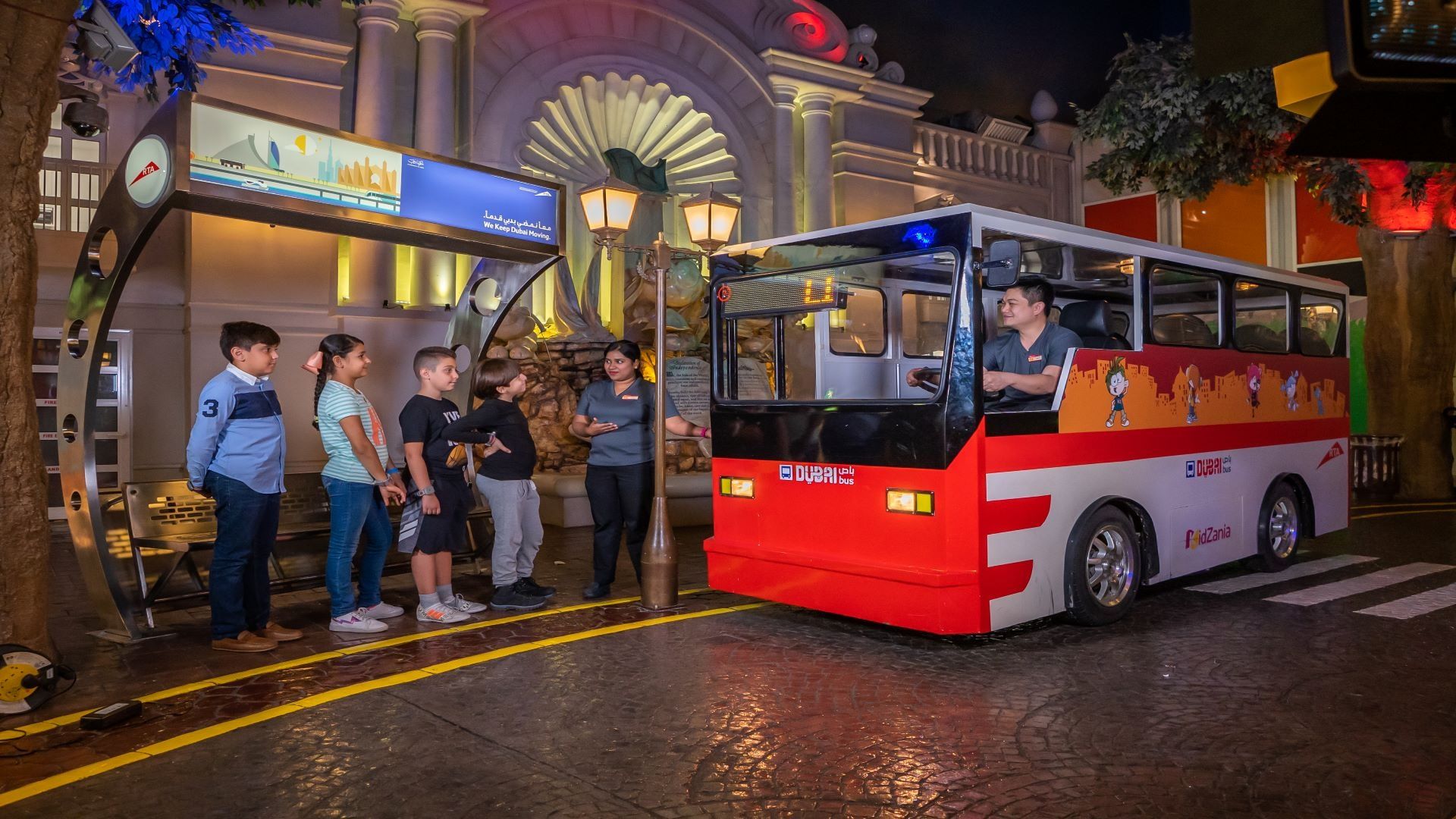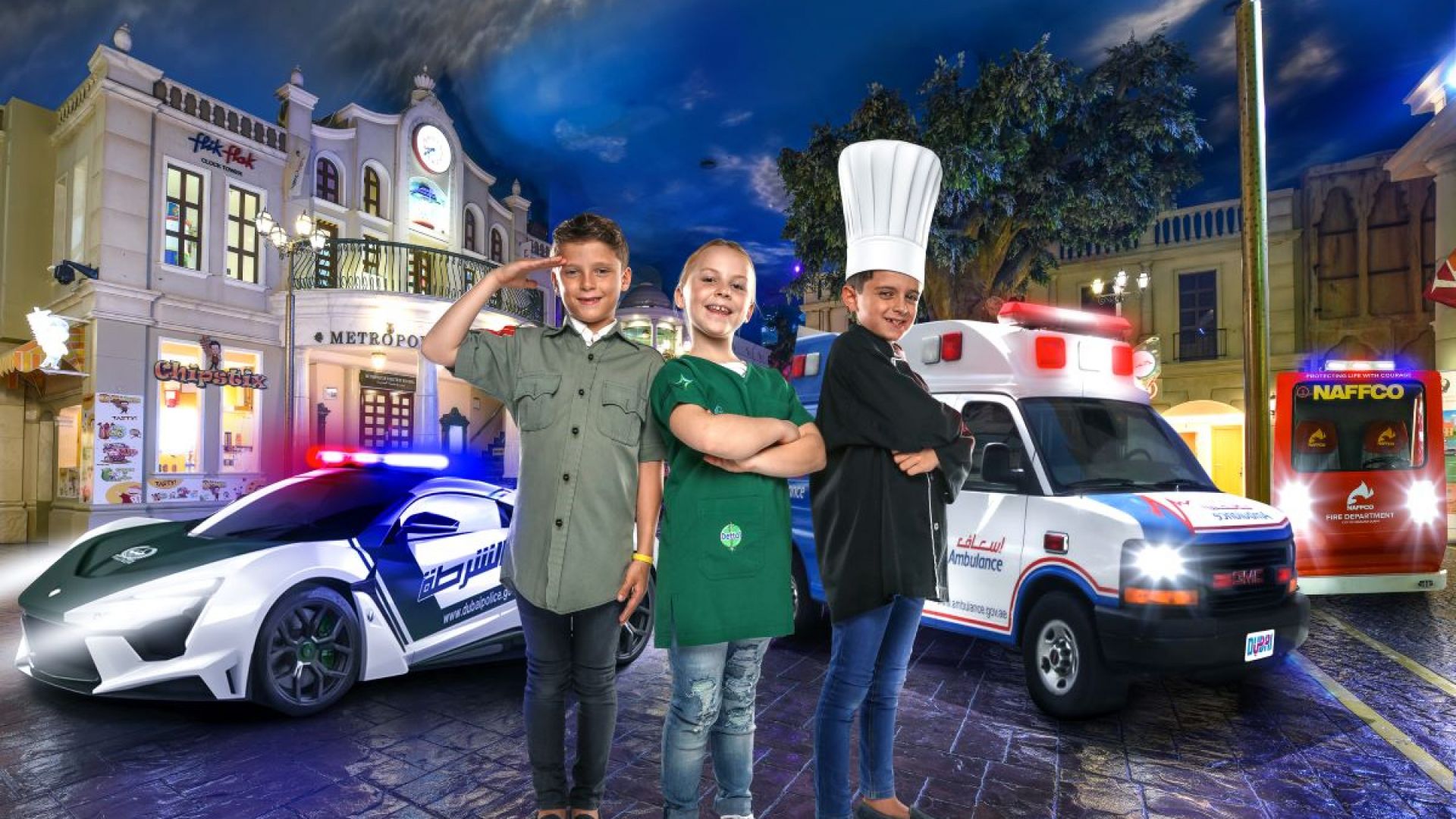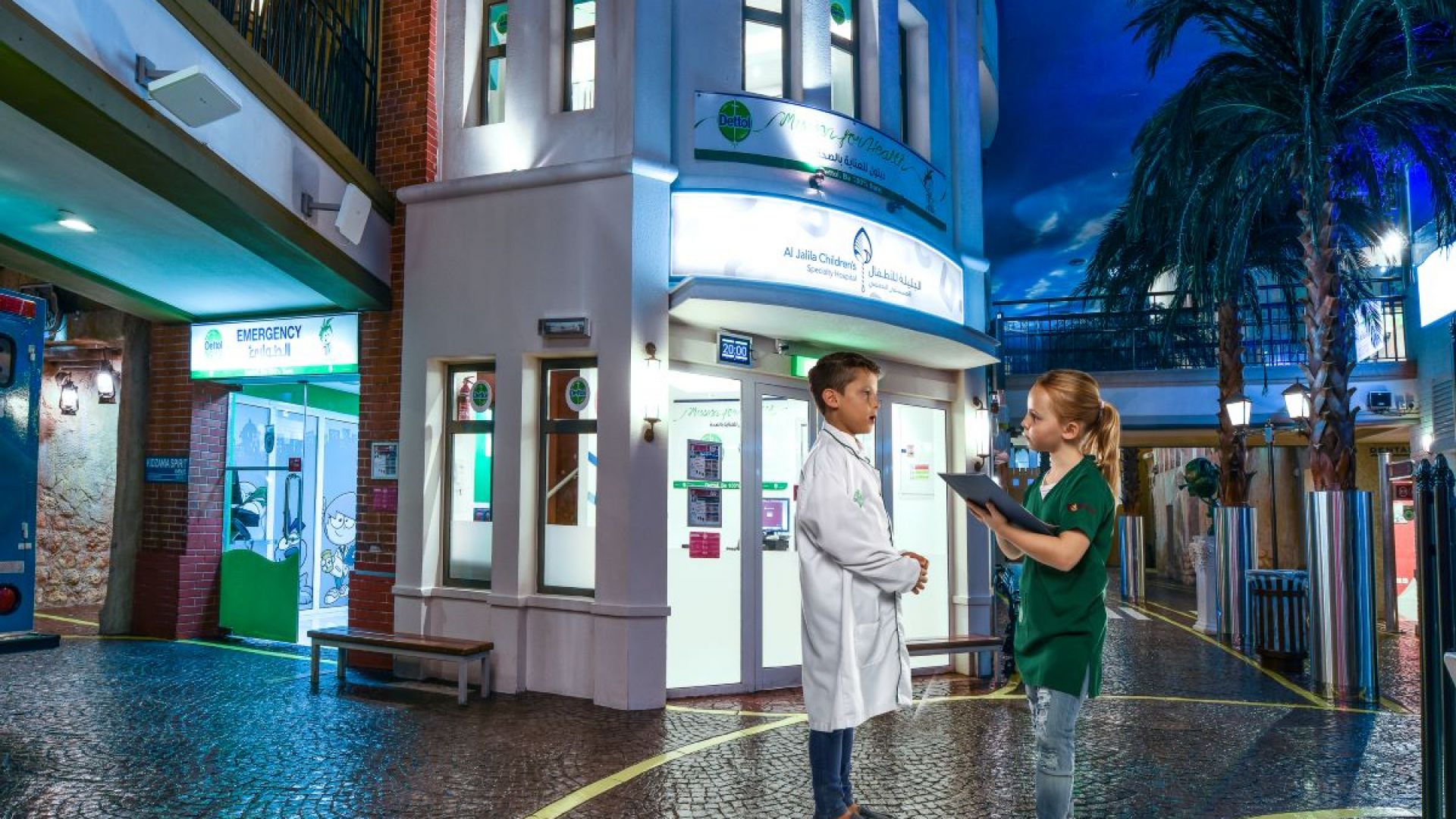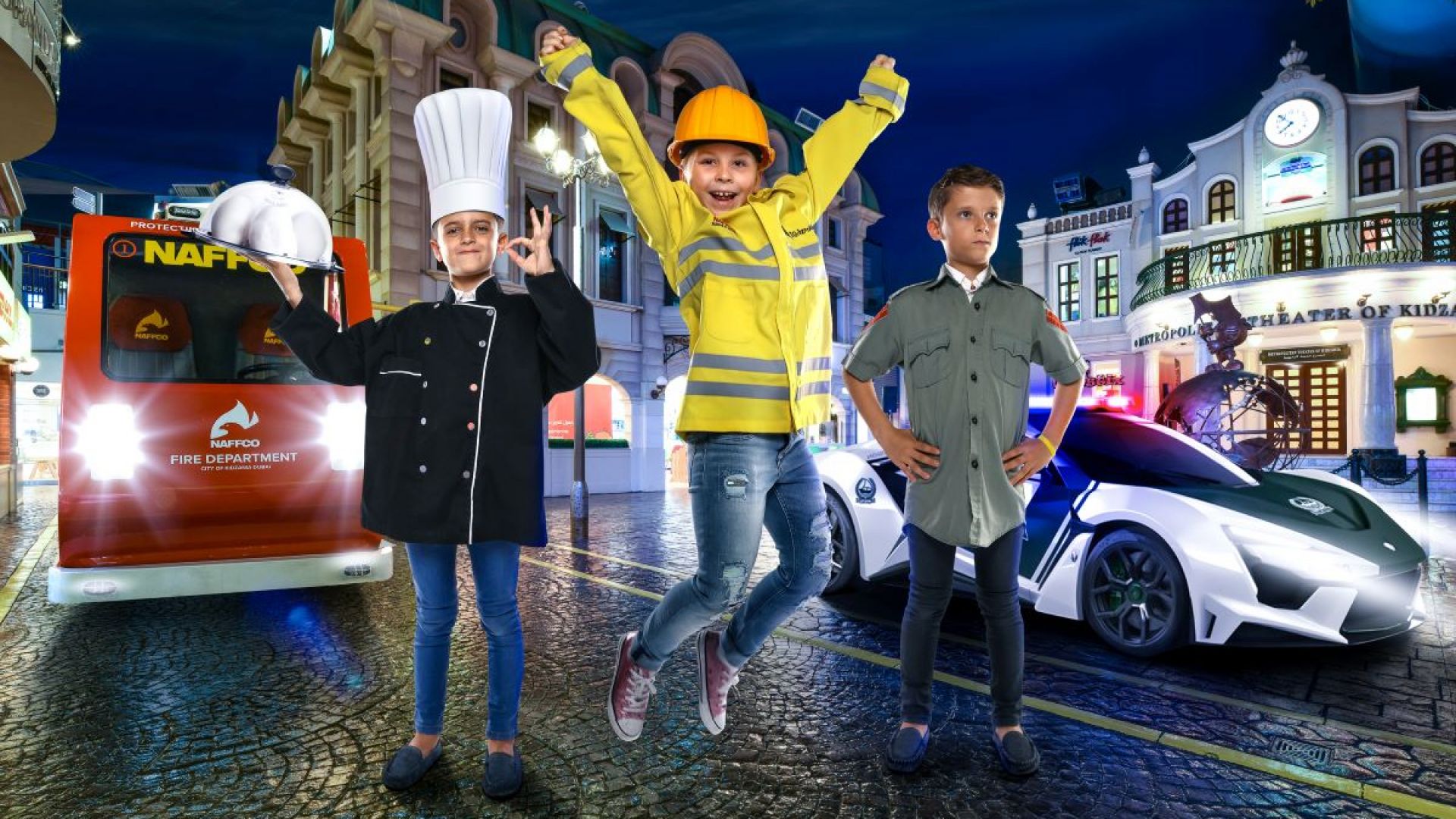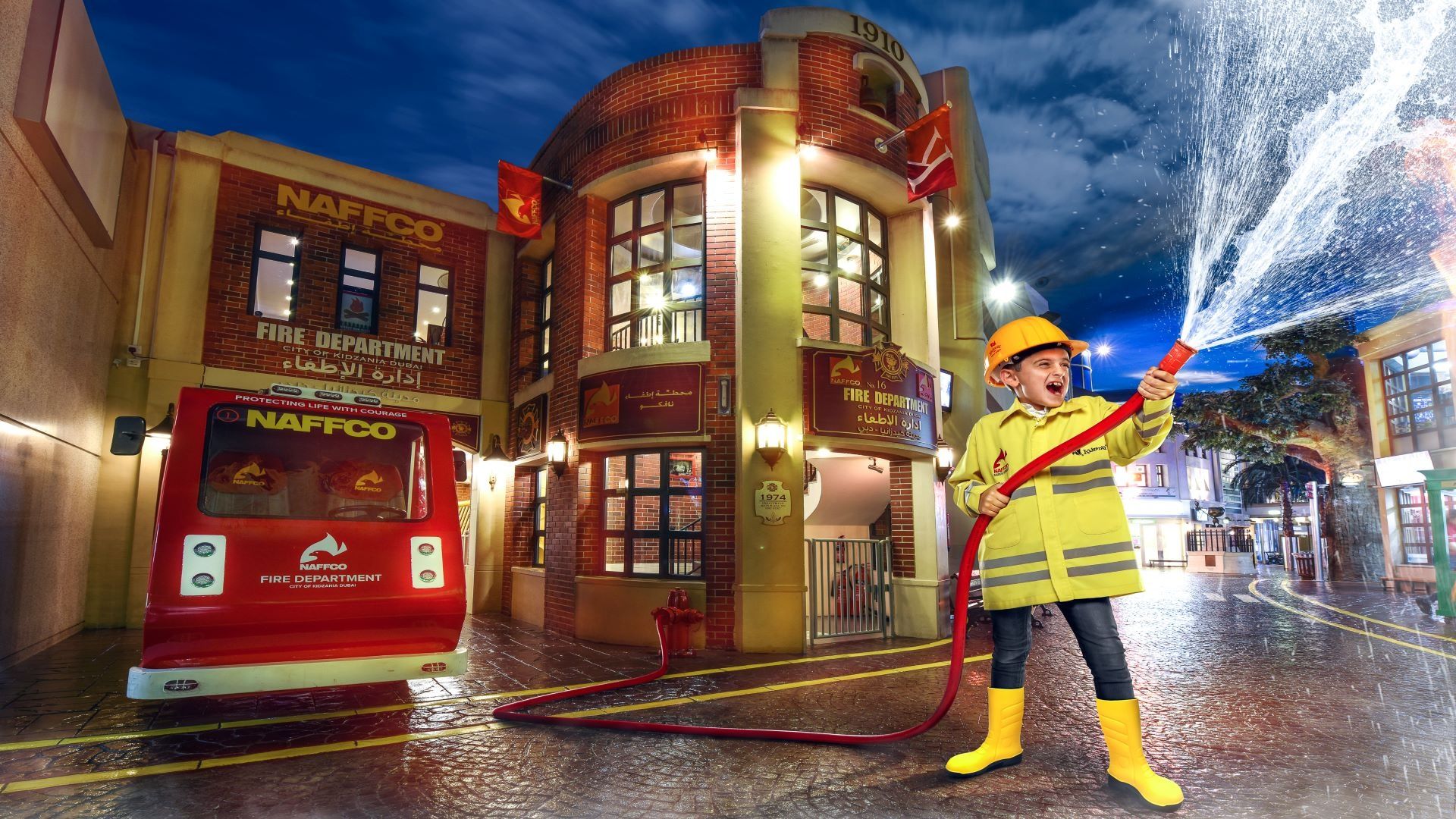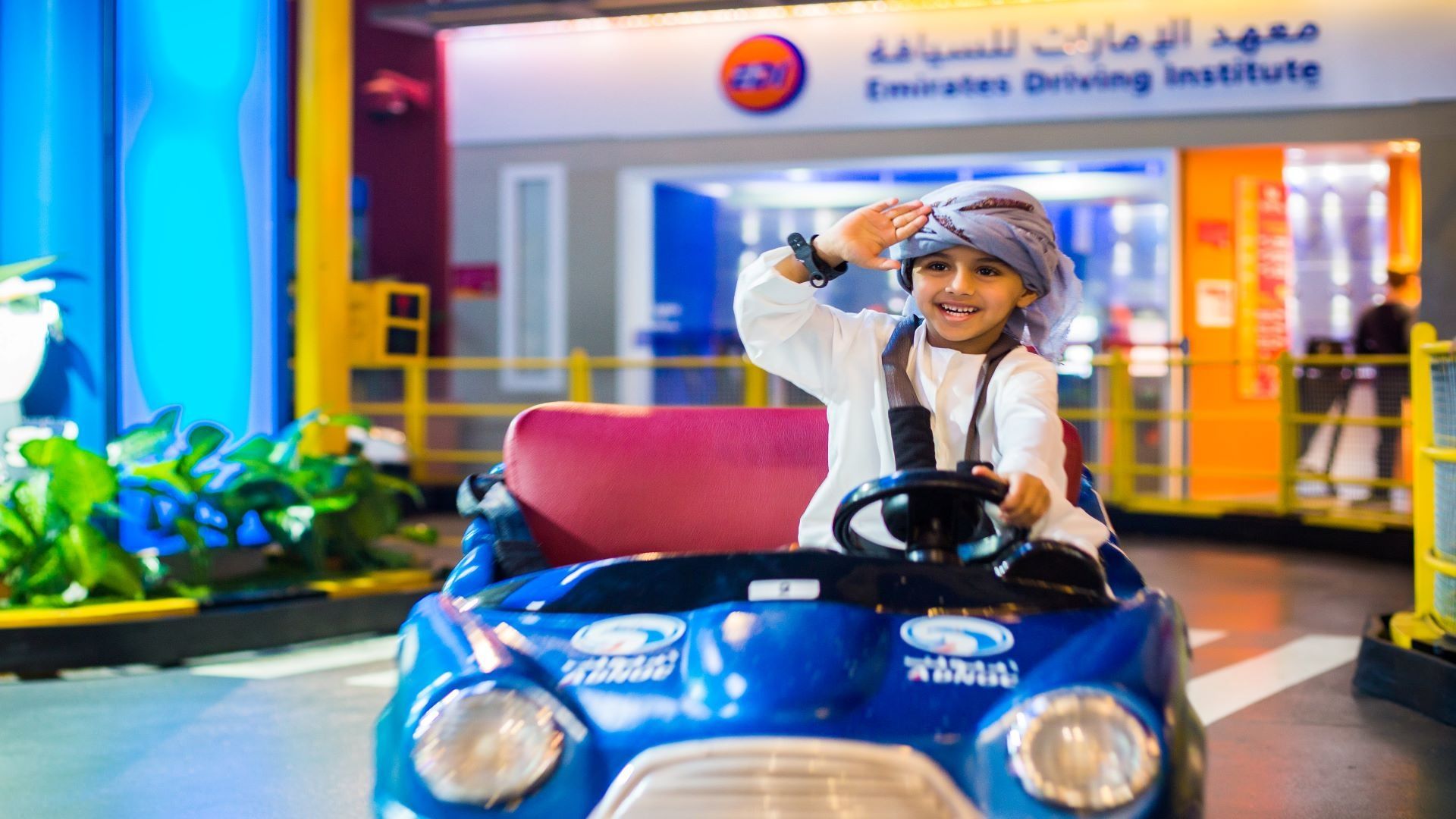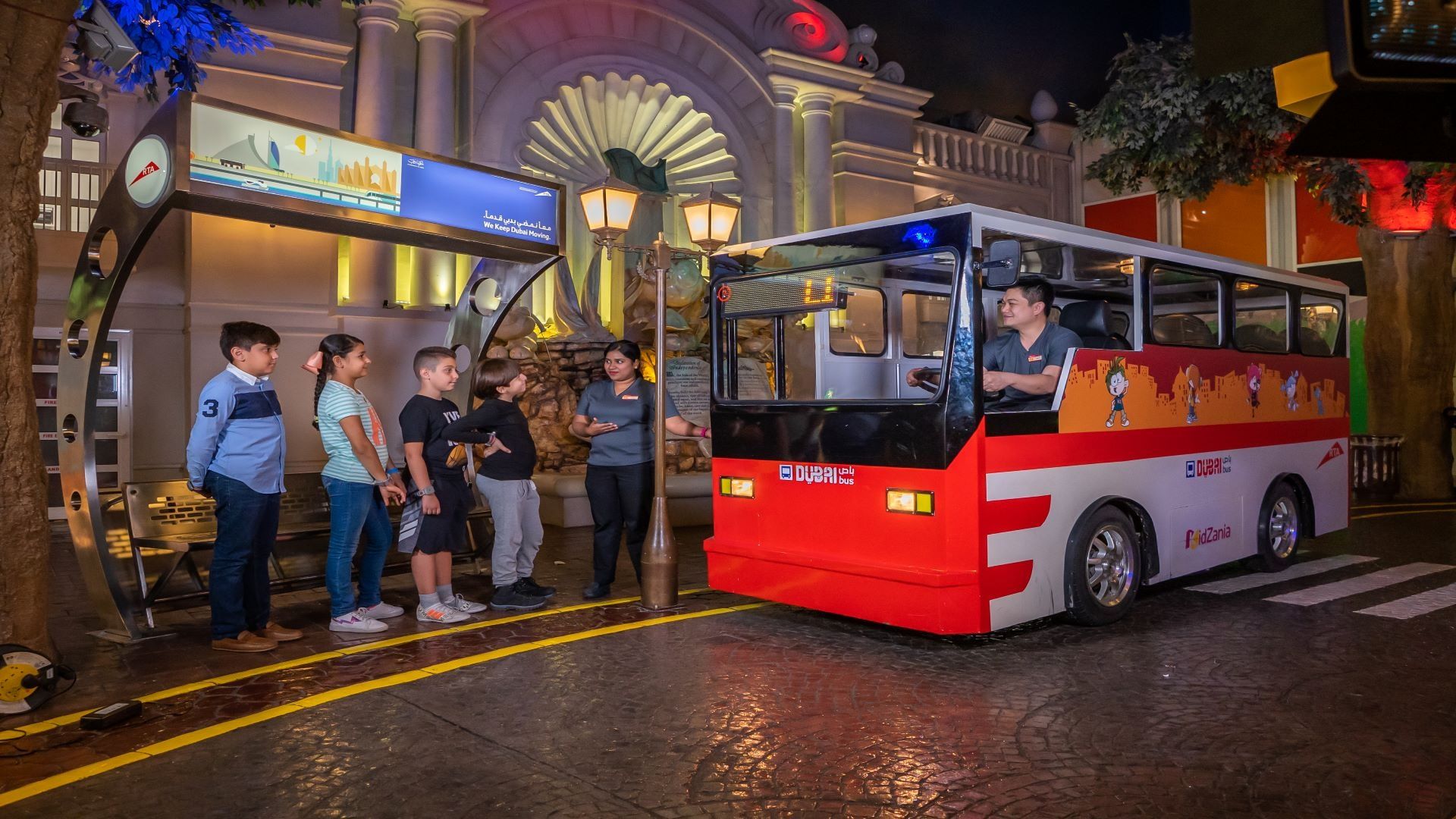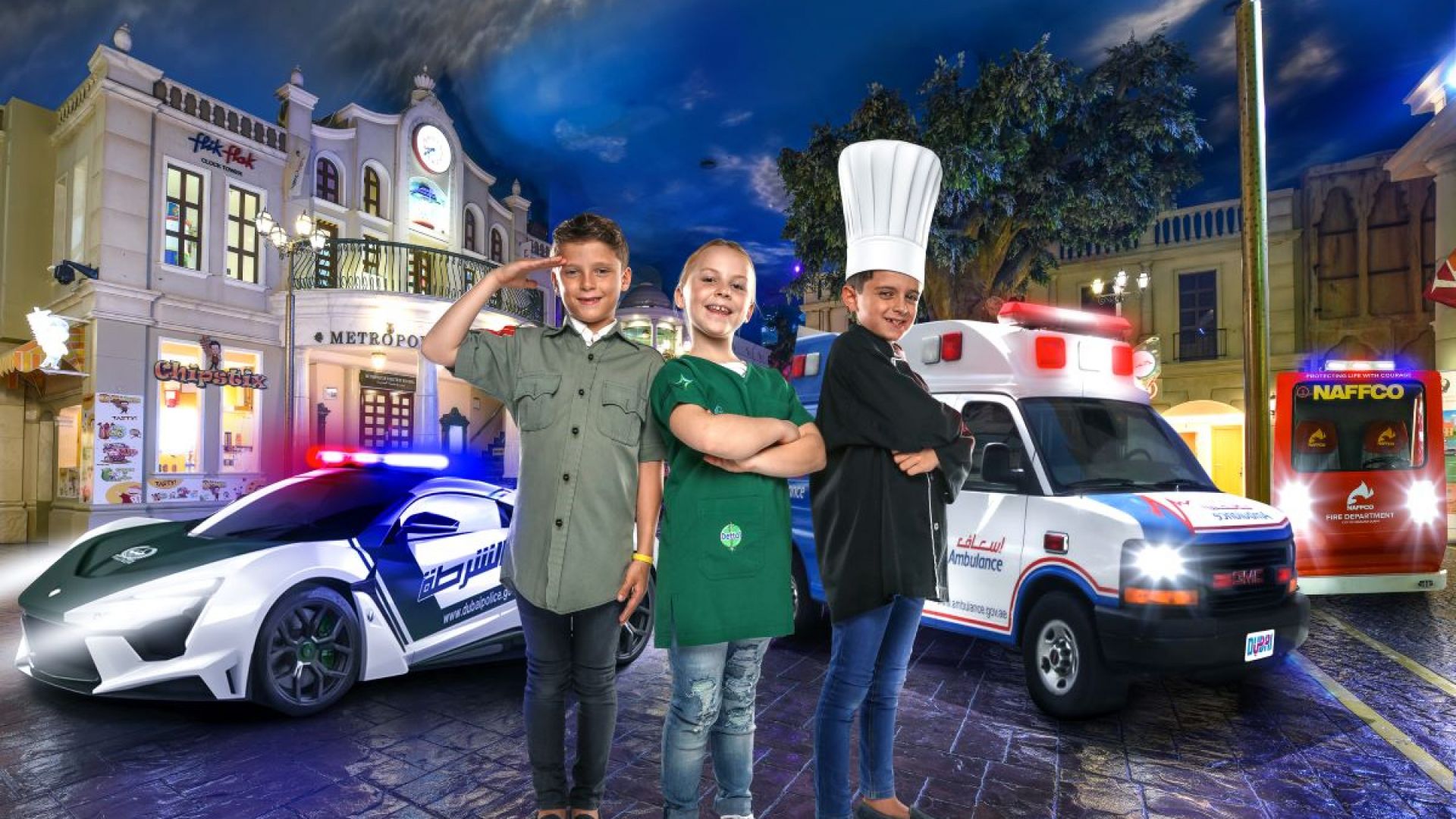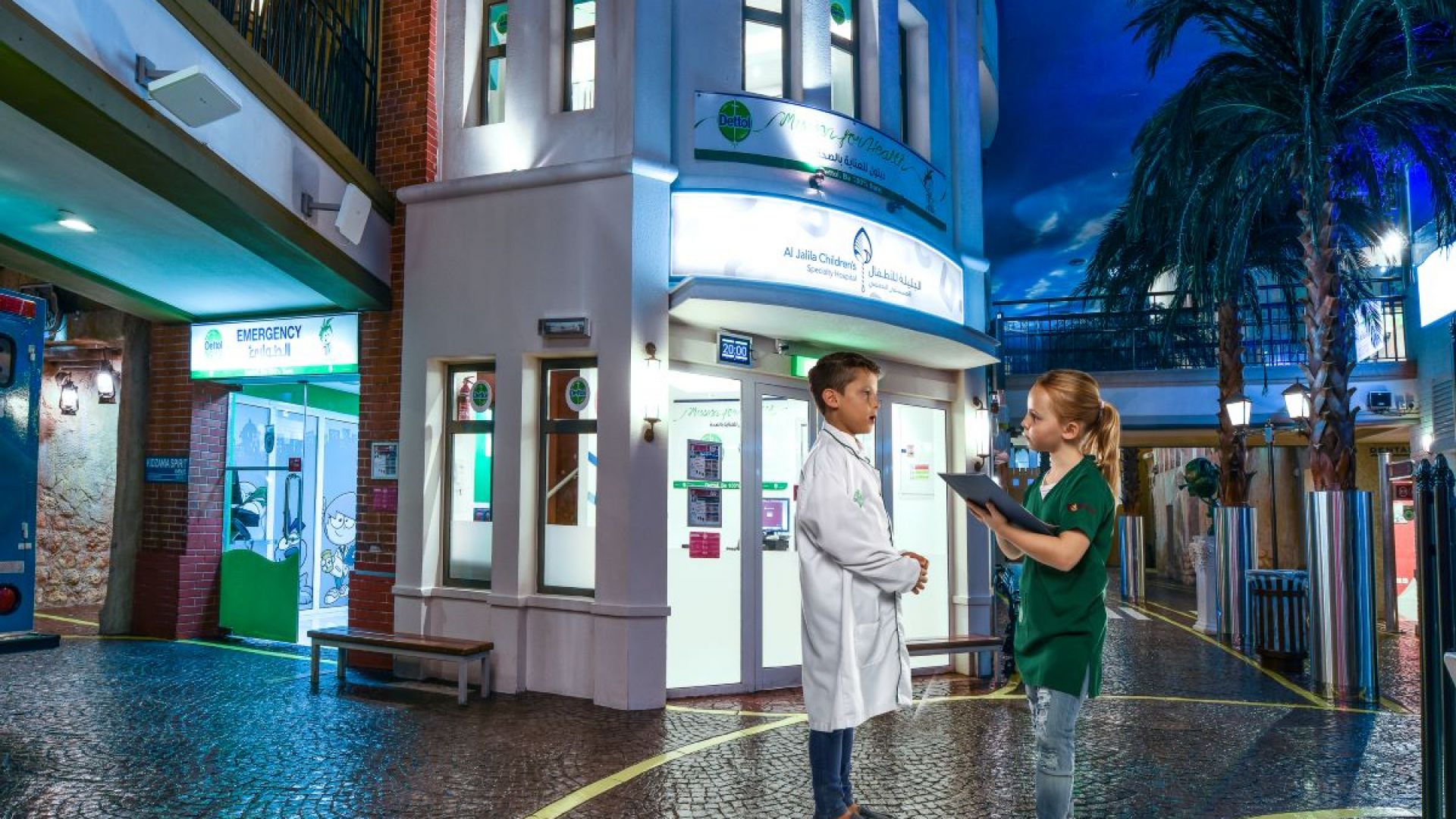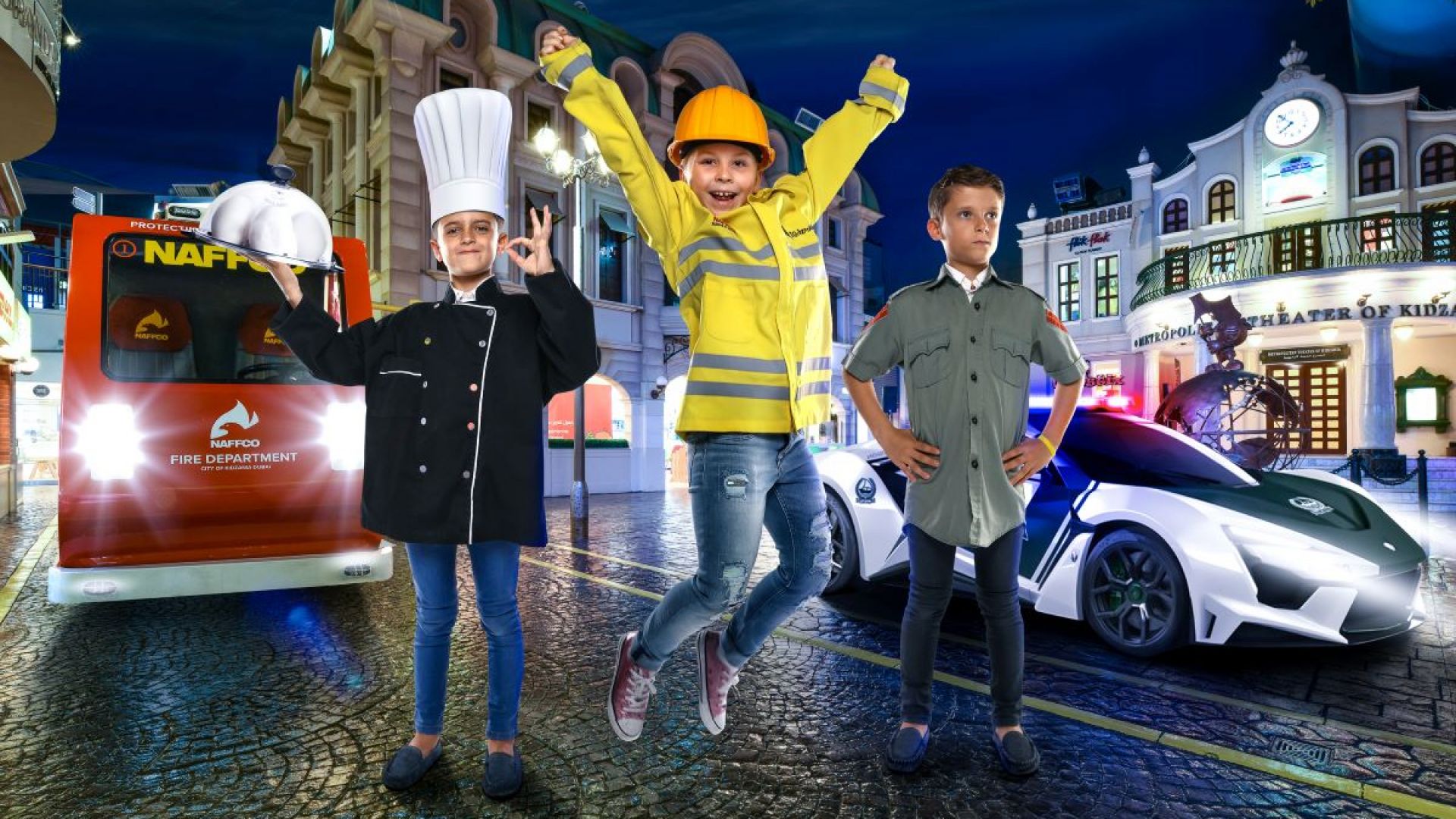 KidZania - General Admission
Supplied by: KidZania Dubai
The best way to learn is by having fun. Get the kids out of the classroom and 'working' in some real-life scenarios for the ultimate educational experience. What's more, children love playing pretend and this is the perfect place for them to do so in an interactive setting with friends.
Highlights
Education: The University prepares children for higher education, giving them a chance to get a degree in their chosen field and earn more KidZos in the related professions within KidZania
Entertainment: Kids take centre stage at the Metropolitan Theatre of KidZania, which hosts various shows throughout the day
Food & Beverages: Like a real city, there are lots of places to eat and drink in KidZania. But unlike the outside world, children can get involved in the cooking, from making healthy recipes as a mini chef at Mum Mum to flipping burgers at McDonald's and creating their own pizzas at Pizza Express.
Health: KidZania Hospital introduces children to many elements of healthcare, with lessons in anatomy, empathy, bed-side care, surgery and the nursery room, where they learn about the gentle care of newborn babies
Industry: Kids learn about fermentation and pasteurisation at Al Ain Farms and become mini Willy Wonkas at the Kinder Chocolate Factory. The Lacnor Milk Factory gives kids an insight into the dairy industry, and allows them to try two different roles at the Aquafina Bottling Plant.
Media: Little broadcasters are born at the Radio Station!
Retail: Money management continues at the Department Store, with cashier and stock manager roles giving children confidence in financial literacy
Services: The service industry is the beating heart of society. The Rove Hotel ushers kids into the world of hospitality, from handling reservations and checking guests in to serving food and housekeeping.
Transportation: Every child arriving at KidZania must check in and get their city map at the Emirates Airlines check-in desks, and they can also go back and discover how a real airport and aircraft work
Games: Young athletes can test their sports skills at table foosball and billiards in the Games Room, where they can also hang out with new friends they've made during their day at KidZania
What's included
Entry to KidZania

50 KidZos (KidZania's special game currency)

Transfers

Food and beverages
Overview
Learning is better when it's fun. KidZania is a 7,000sqm scaled replica of a real city that combines entertainment and education, with over 70 real-life activities for children aged four to 16. They'll discover all about different jobs through exciting roleplay, and develop decision-making, teamwork, creativity and social skills in ways that can't be taught in a classroom.
Know before you go
-First, head to the At the Top, Burj Khalifa counter (LG level, The Dubai Mall) to collect your tickets

-Proceed to KidZania and present your printed ticket along with the booking confirmation
Cancellation policy
For a full refund, cancellations must be made at least 24 hours prior to the scheduled date.
Additional Information
-Customers must approach the At the Top, Burj Khalifa main counter (LG level, The Dubai Mall) to collect tickets before entering any of the mall's Emaar attractions. Then, proceed to the respected attractions and present the printed tickets along with booking confirmations.

-KidZania is aimed at 4-16 year olds – while toddlers and adults can enter the premises, entry to each outlet is only meant for 4-16 year olds

-The 50 KidZos 'currency' is also only included in the child ticket